Big Ten Basketball Preview '09-'10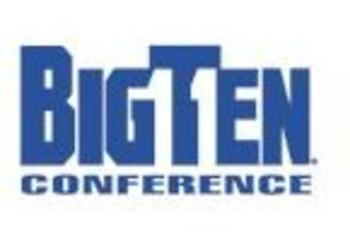 The Big Ten conferences is one of the strongest in the nation, besides the ACC. The Big Ten comes in with six teams ranked in the Preseasons AP Division 1 Top 25 Poll.
With Michigan State ranked second in the nation, they are looking to come out strong and win a Conference title and go back to Final Four for the second year in a row.
One team not in the polls was the 2009 NIT champions Penn State Nittny Lions.
Going to the bottom of the list, the Indiana Hoosiers are looking to get to double digits wins in the '09-'10 season.
Michigan State Spartans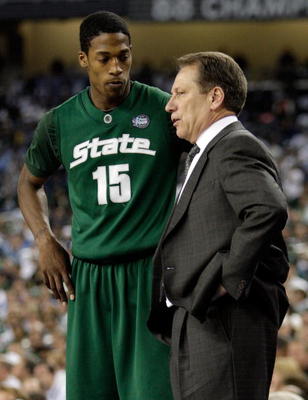 Tom Izzo is so driven to win another national title that he's recruiting as relentlessly as he did a decade ago when he was turning a good Michigan State program into a great one.
Players to Watch: Kalin Lucas, Draymond Green and Delvon Roe
Trees in the Paint: 6'8" Roe and 6'6" Green
2008 Record: 31-7,(15-3) First
2009 Prediction: 29-6, (14-4) First
Final Thought: The Spartans are coming off a memorable season. With Izzo and a handful of returning players, the Spartans have a good chance at a another national title game.
Michigan State was ranked second in the preseason poll just behind the Jayhawks of Kansas. MSU is going to have a strong season and a good shot at the Big Ten Conference title.
Prudue Boilermakers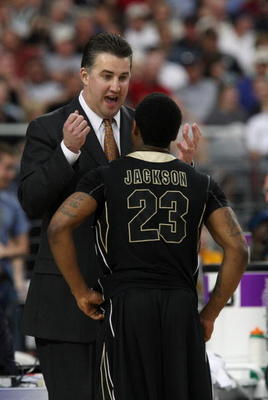 Key Returns: Robbie Hummel, E'Twaun Moore,JaJuan Johnson
Returning forward Robbie Hummel comes back and hopes to lead the Boilermakers to a Sweet Sixteen.
The Boilermakers were ranked seventh in the AP Preseason Poll and are looking to come out on top in the Big Ten.
2008 Record: 27-10, (11-7) Second
2009 Predictions: 25-12, (12-6) Second
Illinois Fighting Illini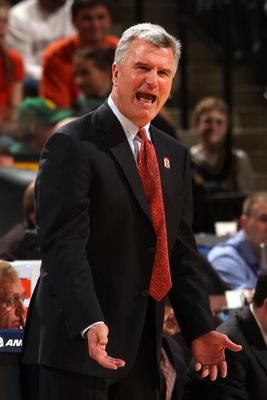 Coming into the 2009-2010 season, the Illini have high expectations as the theme for the year is "Rise Up".
The Illini come into the season 23rd in the AP Preseason poll and are looking to come out strong with a good front court and freshmen class.
Star Watch: Demetri Mccamey, Mike Davis, Mike Tisdale
2008 Record: 24-10,(11-7) Third
2009 Predictions: 22-11,(11-7) Fourth
Penn State Nittany Lions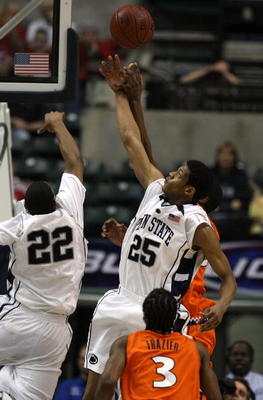 Key Returns: Taylor Battle, Andrew Jones, David Jackson
Returning guard Taylor Battle among the preseason All-Big Ten First Team is a key contributor to this PSU team and is looking to lead them to a NCAA postseason.
Being the 2009 NIT champions, the Nittany Lions have have big talent and it all comes down to showing that talent every game, and looking for the first NCAA tournament appearance since 2001.
2008 Record: 27-11,(10-8) Fourth
2009 Predictions: 26-11,(9-9) Seventh
Ohio State Buckeyes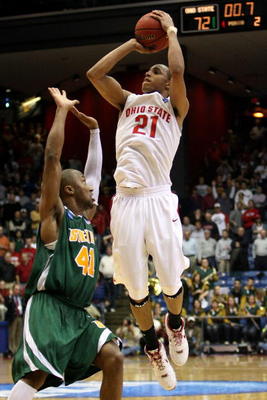 Key Returns: Evan Turner, David Lighty, William Burford
Evan Turner, a key returner for the Buckeyes, will be key at the point with draining the outside shot as well as a being a leader to this Ohio State team.
2008 Record: 22-11,(10-8) Fifth
2009 Predictions: 24-10,(11-7) Third
Wisconsin Badgers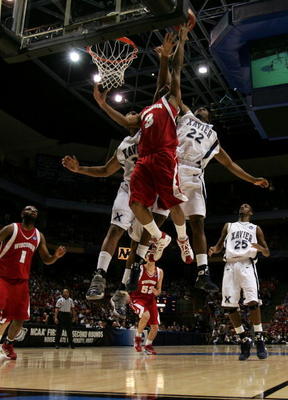 Key Returns: Trevon Hughes, Jason Bohannon, Jon Leuer
The Badgers are coming off a second-round loss to Xavier in the NCAA tournament.
Bo Ryan is looking to start out strong with senior Trevon Hughes by keeping the tempo of the game and not turning the ball over. The Badgers start off by heading to the Maui Invitational and will face the Wildcats of Arizona in the opening round.
2008 Record: 20-13, (10-8) Sixth
2009 Predictions: 21-13,(10-8) Sixth
Minnesota Gophers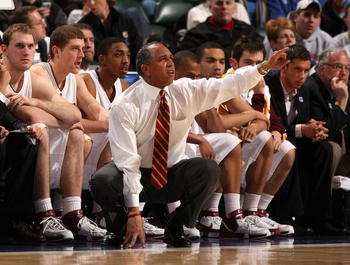 Key Returns: Lawrence Westbrook, Damian Johnson, Al Nolen
Tubby Smith is in his third season as the head coach of the Gophers and is looking to take Minnesota back to the NCAA tournament for the second year in a row.
Tubby is 42-25 and 17-19 in conference play, with a 28-8 record in the Barn in his two years with the Gophers.
2008 Record: 22-11,(9-9) Seventh
2009 Predictions: 23-11,(10-8) Fifth
Final Thought: Minnesota has great depth on the bench and it will be key for the Gophers to score on the inside game. Also play the strong defense that they have played after leading the Big Ten in blocks and steals.
Michigan Wolverines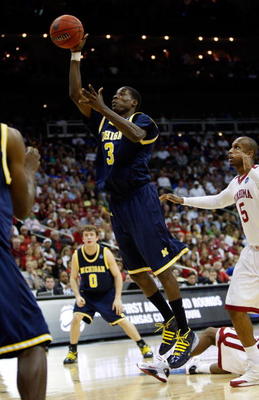 Key Players: Manny Harris, DeShawn Sims, Zack Novak
Manny Harris, the Michigan guard is a key return in the Wolverine lineup with his outside scoring.
The Wolverines were ranked No. 15 in the Preseason AP Poll
2008 Record: 21-14,(9-9) Eighth
2009 Predictions: 20-14,(9-9) Eighth
Northwestern Wildcats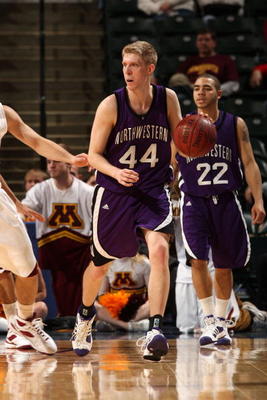 Key Players: Kevin Coble, Michael Thompson, John Shurma
With the loss of Craig Moore, Kevin Coble is looking to dominate the court with the four returning starters.
The Wildcats are looking for there first ever NCAA tournament appearance in school history.
2008 Record: 17-14,(8-10) Ninth
2009 Predictions: 18-13,(8-10) Ninth
Iowa Hawkeyes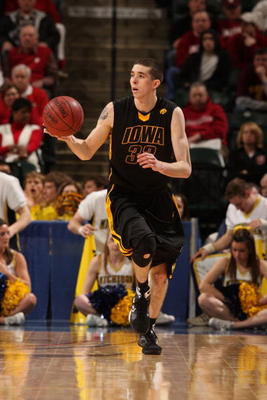 Key Returners: (Sophomores) Matt Gatens, Devan Bawinkel, Anthony Tucker
Recovering from key losses the Hawkeyes come in to the season with four returning starters. With outstanding defense they are looking for a couple more wins in conference and overall play.
2008 Record: 5-17,(5-13) 10th
2009 Predictions: 6-17,(6-12) 10th
Indiana Hoosiers
The Hoosiers have added talent, size and depth. Expectations are increasing, and Tom Crean has the school's biggest restoration project on track.
Key Players: the three returning starters - guards Devan Dumes and Verdell Jones III, and forward Tom Pritchard.
The Addition: Forwards Derek Elston and Bobby Capobianco, along with 6'8" forward Christian Watford and perhaps 6'10" Bawa Muniru.
2008 Record 6-25,(1-17) 11th
2009 Prediction 9-22,(3-15) 11th
Final Thought: The Hoosiers are coming off a rebuilding year, but that won't stop the fans from coming and the players play the fullest. Crean in his second season of coaching is looking to get Indiana back on track with top recruits.
Keep Reading