"Week 10 Fantasy Football: Must Starts"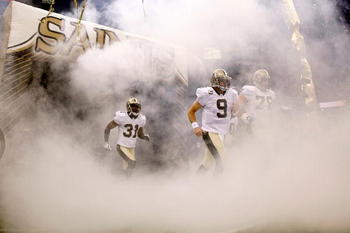 It's week 10 in fantasy football and many people are having to make last second decisions on who to start. I will tell you who is a must start this week as I believe they will have breakout games and help your team get a W. Were close to the playoffs in Fantasy Football and you have to make smart decisions from here on out if you want to get to the playoffs. So read this article and see which players you must start this week if you want to get a W.
Joe Flacco looks to get back on track on Monday Night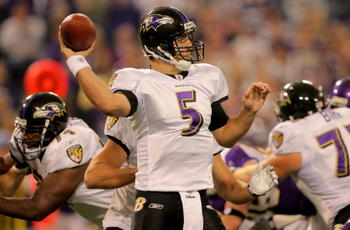 Flacco started of the 2009 season very strong and looked to be a top 10 quarterback in the NFL. He hasn't necessarily done bad in the last few weeks but he hasn't been putting up big numbers regarding to fantasy football. Everything looks to be favoring Flacco as he will take on the Cleveland Browns on Monday Night Football, who have a terrible pass defense. I suspect that Flacco will have no mercy on the Browns as he throws for 3 touchdowns and over 300 yards. He will shine in the spotlight.
Knowshon has first 100 yard rushing game in NFL career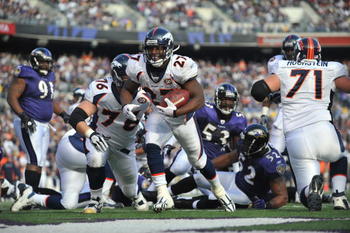 Knowhson Moreno is already one of the star rookies this year and is making a case for himself as possible rookie of the year. Look for him to gain the top spot on that list as I believe he will break 100 yards rushing for the first time in his NFL career and will score a touchdown or two. Moreno will be one of this weeks suprise breakout players I believe. Not to mention he is facing the Redskins.
Chad Henne looks to pick apart the Bucs fading defense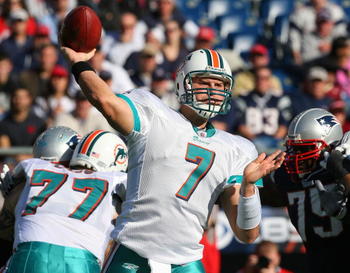 After Chad Pennington suffered a season ending injury, the Dolphins have been relying on young quarterback Chad Henne to take over the rains and lead them to the playoffs for the second straight year. This weeks game against the Bucs is a must win game if they want to keep their playoff hopes alive. The Tampa defense has been fading this year and Miami looks to give a big blow to their defense again. Henne will throw for over 250 yards and 2 or more touchdowns. I really like this matchup.
Justin Fargas will suprise you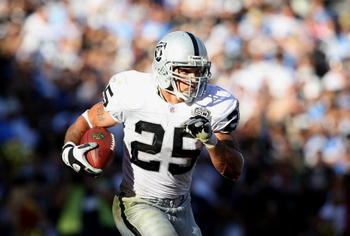 Justin Fargas is one of those running backs that you never here much about, mainly in part because he is playing for the Raiders. He has been replacing McFadden for the last few weeks and has done a decent job. Today he will be facing the Kansas City Chiefs defense which is one of the worst run stopping defenses. Look for Fargas to have over 80 rushing yards and at least one touchdown.
Keep Reading