Girls! Girls! Girls!: Tubbs's Week 10 Picks and Predictions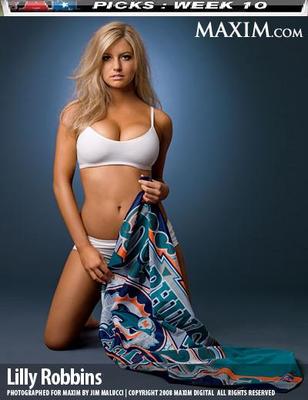 I will be breaking down every single football game this week. Like on NFL Playbook they break down every single game, that's what I did, and my article is long, so be ready for a show.
Last Weeks Record (8-5) My Overall Record (44-24)
Let's get cracking.
Week Ten Byes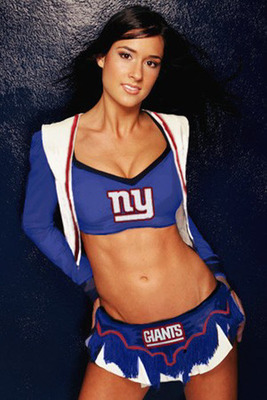 New York Gaints (5-4)
The Giants started the season with a 5-0 record, but they're on a 4-game losing streak. This is a much needed bye week for the Giants.
Houston Texans (5-4)
Houston is still a playoff contender and looks to make a playoff run if they can keep things up.
Chicago at San Francisco - Thursday Night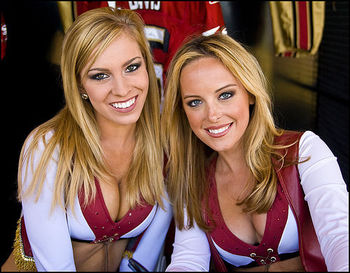 Michael Crabtree was widely compared to Larry Fitzgerald coming out of Texas Tech, and it just so happens that Fitz ripped this same Bears secondary for 123 yards and two TDs last week.
In coverage, Crabtree will see Cornerback "Peanut" Tillman playing with a separated shoulder, and Cornerback Zackary Bowman, who's been picked on all year.
Look for Crabtree's first touchdown Thursday night on NFL Network.
The Bears have been stingy against Tight Ends, but are dealing with injuries to their top two Strong Safeties (Al Afalava - shoulder, Kevin Payne - back).
An obvious must-start, Vernon Davis is fantasy football's No. 1 TE.
Isaac Bruce (ankle) won't play, increasing Josh Morgan's snaps and WR3 viability.
The 49ers' offense is theoretically run heavy, but OC Jimmy Raye has shown a willingness to use shotgun-spread looks, since installing Alex Smith at QB.
More passing means more targets for a "No. 4" option like Morgan. 49ers slot WR Jason Hill caught his first four passes of 2009 in Week 9, going for fifty yards and two fluky touchdowns.
He is a situational player, however, and will be very inconsistent. Frank Gore is averaging 20 touches for 146 yards a game with a pair of touchdowns in his last two outings.
Chicago is 21st against the run. The Bears return from an awful loss in which they fell behind Arizona 31-7 in two quarters.
OC Ron Turner would love to get his ground game going, but struggling Matt Forte won't have success against a San Francisco run defense that ranks fourth in the NFL.
San Francisco surrenders a league-low 3.4 YPC, and will have "in the box" SS Michael Lewis (quadriceps) to essentially act as a fifth linebacker.
Chicago will only be able to stay out of third-and-longs by aggressively testing the 49ers' No. 24 pass defense.
The Niners are susceptible to big plays through the air (25 of 20+ yards allowed), and Jay Cutler has the arm to capitalize.
Devin Hester leads the Bears with nine catches of 20+ yards.
He is hot (seven-catch, 90-yard average in his last four games), will often see first-year starting LCB Tarell Brown in coverage, and is a strong WR2.
Forte is difficult to sit as a rare every-down back, but consider doing so if you have higher-upside options. His matchup is extremely unfavorable.
Greg Olsen gets to prove his 71-yard, three-TD Week 9 wasn't a fluke against a 49ers team that allowed Tony Gonzalez, Owen Daniels, and Dallas Clark to average seven catches for 93 yards a game in Weeks 5-8.
In Week 9, Earl Bennett got most of his 93 yards during garbage time. He rotates evenly with rookie Johnny Knox, so using either is a fantasy crapshoot.
My Pick- 49ers
Atlanta (5-3) at Carolina (3-5)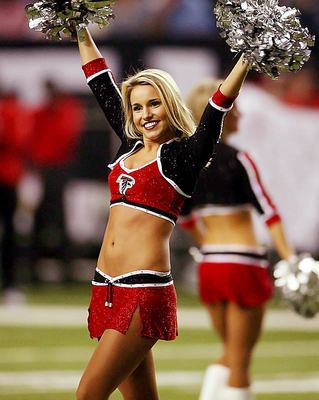 Carolina's pass defense ranked No. 1 in the NFL entering Week 9, but Drew Brees knocked it down five notches with a 330-yard day.
While the Panthers are one of the toughest teams against No. 1 wideouts (as Marques Colston owners can attest), Matt Ryan already lit them up for three touchdowns and 220 yards once this season.
The conditions at Bank of America Stadium will be highly favorable (70+ degree temps, next to no wind, zero chance of rain), so Ryan would be very difficult to bench.
Roddy White will square off with Panthers LCB Chris Gamble, who continues to play at a high level. White, however, had six catches and a touchdown in their last meeting.
Averaging 8.34 yards a carry in his last two games, Michael Turner is the NFL's hottest runner. He now faces a Panthers defense that permits 4.4 YPC, one rushing score per game, and lost top tackler Thomas Davis to a torn ACL in Week 9.
Davis' replacement is Landon Johnson, who only makes plays way downfield. The Panthers cover wideouts well, but struggle badly against tight ends.
Michael Jenkins is bench material, as usual, but Tony Gonzalez is an elite TE play. Only DeAngelo Williams has a case for being on as big a tear as Turner.
Week 9's two-TD effort proved Williams is not in danger of losing red-zone duties to Jonathan Stewart, and D-Will has racked up 458 total yards on a ridiculous 6.6 YPC average in his last three outings.
Carolina's heavyweight, mauling offensive line is a good bet to overpower Atlanta's undersized front four. The Falcons are giving up 4.5 yards per carry for the season.
The Panthers will certainly pound the football. Consider Williams an elite RB1 and Stewart a viable flex.
Jake Delhomme has disintegrated into a full-blown game manager. After trying just 14 passes in Week 8, he had a measly five throws at halftime last week (to Carolina's 22 rushes) before falling behind forced the Panthers to pass.
John Fox's decidedly run-first philosophy makes Delhomme a low-end QB2, even against Atlanta's No. 27 pass defense, and kills any value Muhsin Muhammad or the Panthers' tight ends already didn't have.
Steve Smith is a weekly crapshoot, but he had eight grabs for 131 yards at Atlanta in Week 2. The Falcons don't have the corners to stop him.
Tampa Bay (1-7) at Miami (3-5)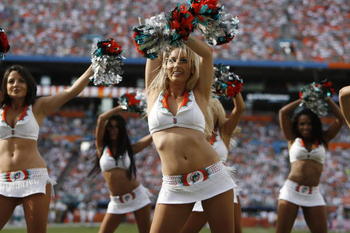 Josh Freeman's three-touchdown, 205-yard debut excited Bucs fans, but he will be easy to game plan against going forward.
The rookie was lost when lined up under center, completing just 1-of-10 attempts as opposed to 13-of-21 in the shotgun.
Even with rookie cornerbacks, the Dolphins will be able to adjust accordingly. They also bring much more pressure than Freeman's Week 9 opponent.
Miami has 21 sacks this season (tied for 7th most) to Green Bay's 13 (29th).
Bucs No. 1 receiver Antonio Bryant's swollen knee will keep him out for a second straight week.
Carnell Williams has 29 touches for 113 yards (3.89 average) and no scores to Derrick Ward's 21 touches for 115 yards (5.47) and one score in the Bucs' last two games.
Ward is obviously the superior player, but the timeshare crushes both backs' fantasy upsides. Don't try guessing who will have a better day against Miami's fifth-ranked run defense.
The Fins have struggled to stop tight ends all year, so Kellen Winslow will be open.
Bryant's absence isn't helping Michael Clayton, who had one catch in Freeman's debut. Maurice Stovall and Sammie Stroughter are similarly poor bets.
Aqib Talib has routinely shut down top wideouts since Bucs coach Raheem Morris began using him as a shadow corner early in the year. This may give the Fins a hidden edge, because they lack a "No. 1" receiver.
Miami will keep it on the ground and have success against a Tampa defense that has no prayer of stopping the run.
The Bucs' rush defense ranks 30th overall, surrenders 4.8 YPC (third worst in the NFL), and has given up a league-high 10 runs of 20+ yards.
Ronnie Brown is an RB1 despite a slow last few games, while Ricky Williams is a legit RB2.
Chad Henne has just one touchdown in his last three games while averaging a meager 181 yards with two picks.
His attempts total will most likely be in the 25 range, making Henne a low-end QB2 despite the favorable matchup.
Davone Bess continues to pace the Fins in catches, but no Miami receiver has upside thanks to a four-man rotation. Ted Ginn Jr. is still not a starter.
Anthony Fasano, the No. 36 fantasy TE, is battling a hip injury. He's waiver wire fodder.
My Pick- Dolphins
Detroit (1-7) at Minnesota (7-1)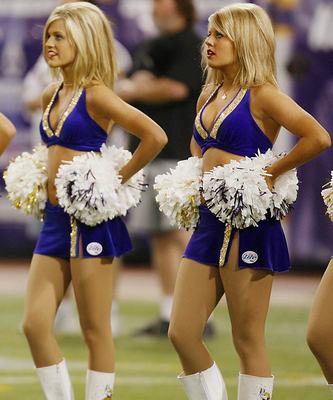 The halfway point is when Brett Favre usually begins to struggle. It wasn't just last year that his play fell way off during a stretch run.
While this trend is a long-term concern, Favre is a must-start against an NFC-worst Lions secondary that's given up 19 passing TDs (second most in the NFL) and gets little pressure up front.
Favre had a Week 9 bye to rest his arm, and now gets to play indoors.
For his career, Adrian Peterson averages 22 touches a game for 118 yards with three TDs in five meetings with Detroit. Expect a balanced-to-run heavy approach from the Vikes.
The Lions' poor pass rush makes Bernard Berrian an intriguing play.
While Berrian hasn't topped 75 yards in a game this year, he's scored in three of his last five and should find openings deep because Favre will have time. Consider Berrian a high-upside WR3, and a better bet than Percy Harvin.
With Berrian running sideline go routes against Phillip Buchanon, Sidney Rice will square off with journeyman Will James.
James (6'0/200) has enough size to give Rice trouble at the line, but the overall matchup is too favorable to confidently sit Rice.
Visanthe Shiancoe leads the Vikings in receiving touchdowns, but remains boom or bust every week. He hasn't topped 49 yards all year.
Calvin Johnson disappointed with 27 yards in his Week 9 return, but the Lions will have to heavily re-involve their star wideout to have any chance of staying in this game.
Struggling Kevin Smith won't have success against Minnesota's top-six run defense, and the Vikings' lone vulnerability is in the secondary with LCB Antoine Winfield (foot) set to miss another game.
Matthew Stafford's accuracy remains an issue, but at least he's targeting Johnson with frequency. Calvin routinely got open downfield in last Sunday's loss to Seattle, and Stafford directed nine passes his way.
Brandon Pettigrew is coming off the best game of his career (7-70-1), but remains a TE2 with only two teams on Week 10 byes, neither of which (Giants, Texans) possess productive fantasy tight ends.
While Bryant Johnson scored last week, he averages just 40.7 yards a game. He doesn't capitalize on single coverage.
Smith is only a flex option in the unfavorable matchup.
Maurice Morris isn't a big threat, but Smith's confidence seems to be down and his receiving-game role hasn't increased. Tossing out a year-long 37-yard run last week at Seattle, he averaged 2.5 YPC.
My Pick- Vikings
Cincinnati (6-2) at Pittsburgh (6-2)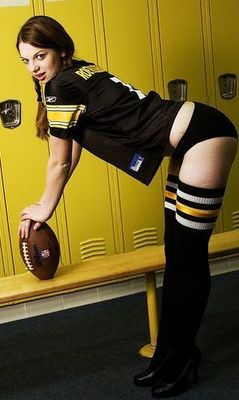 The supposed Week 10 "undercard" to Indianapolis-New England features the NFL's top two run defenses.
Cedric Benson has proven matchup proof this season, however, and averaged 4.8 YPC with a rushing touchdown in his last game against Pittsburgh.
Cincinnati's powerful line creates gaps in defensive front sevens and Benson consistently explodes through them. While this may be a low-scoring affair, Benson is the best bet for a touchdown on the Bengals' side.
Chris Henry's loss won't necessarily mean more targets for Andre Caldwell or Laveranues Coles.
They are rotating possession receivers; Henry was a situational deep threat. Chad Ochocinco may see the biggest value hike, as he's suddenly the only wideout that OC Bob Bratkowski will consistently send deep.
The Steelers have given up the eighth fewest passing TDs all year and allow just a 6.3 YPA (sixth least).
Heinz Field will have fair weather (mid-60s temps, only 5PM winds, 10% chance of rain), but Carson Palmer isn't a great fantasy bet.
Last week, Bengals DC Mike Zimmer shut down every Baltimore skill player except Ray Rice.
While that seemingly bodes well for Rashard Mendenhall, the vast majority of Rice's 135 yards came on check downs and screens -- a role filled by Mewelde Moore in Pittsburgh's offense.
Cincinnati is No. 2 in the league against the run, so tread lightly when considering Mendenhall more than an RB2/FLEX.
Willie Parker is a complete non-factor at this point. He's now third in line for touches in the Steelers' backfield and was in for only a handful of snaps last Monday night.
Lacking secondary depth, the Bengals are susceptible to a spread attack. They get back SS Roy Williams (arm) after a two-week absence, but he is easily beaten by the pass.
Look for the Steelers, who often use the spread, to routinely pick on Williams and Bengals nickel CB Morgan Trent.
Johnathan Joseph and Leon Hall are excellent corners, but Cincy has enough leaks elsewhere to keep Ben Roethlisberger as a must-start.
Stats from the last Bengals-Steelers game: Mike Wallace (7-102), Hines Ward (4-82), Santonio Holmes (1-18), Heath Miller (5-20).
My Pick- Steelers
Buffalo (3-5) at Tennessee (2-6)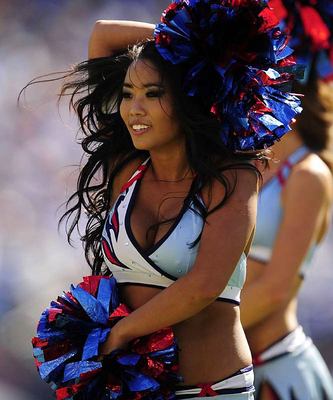 Stalwart Chris Johnson backer Chris Wesseling about peed himself when he noticed the correctly self-dubbed "Every Coach's Dream" getting goal-line carries ahead of LenDale White in Week 9.
This is a major boost to C.J.'s fantasy value, on top of his blossoming workload.
Since OC Mike Heimerdinger used the Week 7 bye to reassess his offensive approach, Johnson is averaging 27 touches for 200 total yards per game, with four TDs in the last two weeks.
C.J. and the Titans' overpowering front five pose a severe mismatch for Buffalo's 32nd-ranked run defense.
On the flip side, Vince Young and his receivers are highly unlikely to have success against a Bills pass defense that's surrendered just six touchdowns and 6.1 yards per throw (both third fewest in the league).
V.Y. isn't remotely an option on his own, and no one from the Titans' receiver corps or three-tight end rotation is worth starting.
Kenny Britt will see every-down snaps with Justin Gage (back) out, but even still he's a poor bet in a highly unfavorable matchup.
Once an every-week option in touchdown-heavy formats, LenDale is no more than Johnson's handcuff.
Trent Edwards, the NFL's most injury-prone QB, rejoins the lineup to face a hot Titans secondary.
Since getting back CB Cortland Finnegan (hamstring) and nickel back Vincent Fuller (arm), the Titans have picked off five passes in two games while getting "coverage sacks" again.
Edwards isn't a good two-QB league bet despite 70-degree weather, no chance of rain, and little wind in the LP Field forecast. Terrell Owens' (hip) likely absence further hurts Edwards.
T.O. hasn't been close to a difference maker in Buffalo, but was at least someone defenses had to account for.
Marshawn Lynch's matchup looks favorable, but two factors are working against him:
1) the Titans will likely dominate time of possession;
2) Lynch and Fred Jackson saw the exact same amount of carries (9) in Buffalo's last game. Consider Lynch a mid-level RB2 against the NFL's No. 18 run defense.
Josh Reed will start if Owens sits. Reed, a one-dimensional possession receiver, is averaging 9.5 yards a catch on the season. He won't top 60 yards.
Lee Evans is the only Bills pass catcher worthy of fantasy use. He'll definitely lead Buffalo in targets.
My Pick- Titans
Denver (6-2) at Washington (2-6)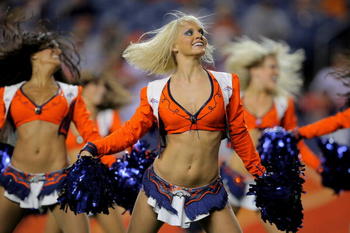 In a battle of top-six defenses, the Broncos have a big advantage because they don't turn the ball over and move it with much more efficiency than the Skins.
The most glaring mismatch is on the weak side of Washington's offense, where AFC sacks leader Elvis Dumervil is likely to dominate new Redskins LT Levi Jones. Jones is making his first start since Week 11 of 2008.
Jason Campbell will again struggle to find time to throw, crushing his ability to find Santana Moss deep.
Avoid all Redskins pass catchers -- particularly Fred Davis, who will be covered by Brian Dawkins.
In a poor week for fantasy pickups, Ladell Betts was the No. 1 waiver claim.
He'll start in place of Clinton Portis (concussion), but is a weak bet for rushing yards or touchdowns. Betts can be used as an RB2/FLEX in points-per-reception leagues.
Campbell will likely be checking down often to avoid Elvis, while Moss, Davis, Antwaan Randle El, and Devin Thomas struggle to find creases in Denver's No. 7 pass defense.
The Redskins' No. 1 pass defense is legit. Washington brings heat -- their 21 sacks are tied for seventh most in the league -- covers well outside, and has given up just seven passing TDs in eight games.
While Brandon Marshall sees action in the slot and is a must-start every week, Kyle Orton is a mere QB2 coming off a three-interception performance…
Tony Scheffler (12 yards in his last two games) is an obvious "sit"…
Eddie Royal had 74 yards on five catches Monday night against Pittsburgh, but is always a threat to go back in the tank after promising efforts.
The Broncos' backfield pecking order is showing no signs of separation.
After coming off the bench for three straight games, Correll Buckhalter ran with the first-team offense ahead of Knowshon Moreno in Week 9 and saw 11 touches to the rookie's five.
Buckhalter is being used much more frequently in passing sets, which isn't a great sign for Moreno. Neither is Moreno's 3.7 YPC average, compared to Buckhalter's 5.5.
Until clarity emerges here (and it may not), both backs are very poor RB2 gambles, especially against Albert Haynesworth-led front sevens.
My Pick- Broncos
New Orleans (8-0) at St. Louis (1-7)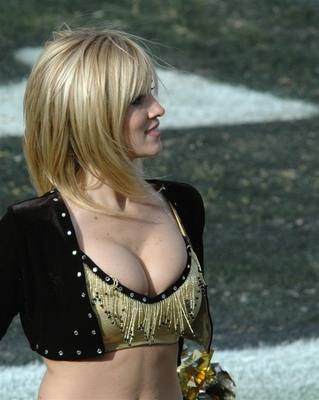 This game presents severe mismatches at virtually every position.
New Orleans is first in total offense; St. Louis is 28th in defense.
The Saints lead the NFL in rushing scores; the Rams give up the second most and are 27th against the run.
Pierre Thomas has secured a clear edge in the Saints' backfield with 34 touches and three TDs in the last two games to Mike Bell's 22 and no scores.
Bell may see an uptick in attempts if this one gets out of hand early, but he's still a big risk. Thomas is an RB1.
Saints WRs after Colston are crapshoots, but gain value when one gets hurt. With Lance Moore (ankle) out in Week 9, Devery Henderson and Robert Meachem both topped 90 yards.
Jeremy Shockey had only 26, but would've scored had he turned his head on time for a ball that hit him in the back. While Shockey is a quality TE1 against St. Louis' burnable safeties, Meachem is the best bet at "No. 2" wideout with Moore likely out again.
He's outplayed Henderson over the last two weeks and as a "backup," will see increased snaps in the probable blowout.
The only way St. Louis can keep this one close is by leaning on Steven Jackson early and often. The Saints' lone weakness is on the defensive interior with DT Sedrick Ellis (MCL sprain) still out.
Since Ellis' injury, New Orleans has been gashed for a 5.72 YPC average and three rushing TDs in two games.
The Rams also finally appear to have found the right mix on the offensive line, with Adam Goldberg at right guard and rookie Jason Smith settling in as the full-time right tackle.
Thankfully, Richie Incognito (Lisfranc sprain) probably won't have a starting job when he returns.
Dynasty prospect to watch: Rams WR Brandon Gibson. Gibson is now seeing first-team practice reps, and will likely play in a Week 10 timeshare with Keenan Burton out wide.
Slot man Danny Amendola (head) is healthy and a sneaky bet for 5-7 catches if the Rams fall behind. Donnie Avery's topped 58 yards just once all season, but his effectiveness has mostly been sapped by injuries.
Coming off a Week 9 bye to heal, Avery is a quality WR3 indoors against a Saints defense that is tough, but hampered by nagging ailments to top DBs Jabari Greer (groin) and Darren Sharper (knee).
My Pick- Saints
Kansas City (1-7) at Oakland (2-6)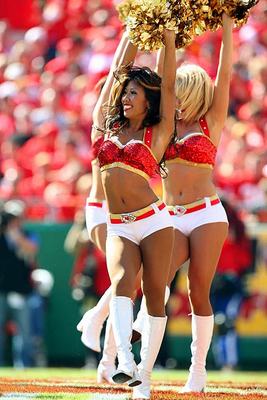 The Chiefs essentially used a three-headed monster in Week 9.
Jamaal Charles replaced Larry Johnson as the starter, Dantrell Savage saw some early-game touches, and Kolby Smith picked up red-zone carries.
Kansas City's mediocre-at-best offense and easily-beaten line cannot support a worthwhile fantasy back in this scenario.
Smith is the best bet for touchdowns and Charles should continue to see the most touches because of his per-play productivity, but no one here is more than a desperate FLEX play.
Chiefs coach Todd Haley took a pass-first, no-huddle approach in the second half of Week 9 and every passing-game member benefited, with Chris Chambers scoring both of his TDs in the final two quarters and Dwayne Bowe racking up 67 second-half yards.
K.C. nearly inched out a win over the Jaguars. While Bowe is an every-week fantasy play, wait and see on Chambers, Matt Cassel, and slot man Lance Long (8-74 last Sunday).
Oakland's pass defense is tough (13th overall) and has yielded just eight TDs in eight games. The Chiefs may only have changed the offense because they were behind.
Theoretically, the Raiders have the speed at receiver to give a slow Chiefs secondary fits.
Louis Murphy runs sub-4.4 and Darrius Heyward-Bey is a sub-4.3. But no team has fewer passing plays of 20+ yards than Oakland.
With supposed "No. 1" receiver Chaz Schilens (foot) finally back, the Raiders' three-wideout rotation doesn't possess a true fantasy option.
JaMarcus Russell returns from a Week 9 bye after saying that he was "pleased" with his 109-yard passing effort in Week 8.
That tells you all you need to know about this passing game and Russell's delusional self-evaluation.
The Chiefs don't cover tight ends particularly well, so Zach Miller is worth using if you don't have superior options. But you should.
Darren McFadden has practiced all week and will finally return from in-season knee surgery.
Expect the Raiders to "ease in" their $60 million RB, using an even committee with Justin Fargas, and Michael Bush seeing spot carries as the No. 3 back.
Fargas is the best fantasy play this week. He has the coaching staff's full confidence and will probably get most red-zone work.
The Raiders can't risk McFadden reinjuring his knee in a goal-line pileup.
My Pick- Chiefs
Seattle (3-5) at Arizona (5-3)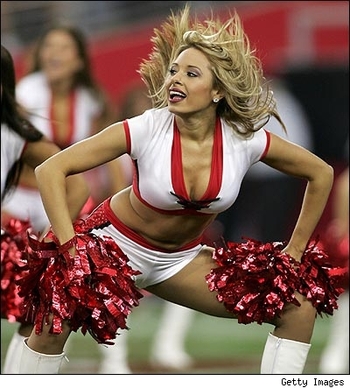 Seattle's new pass-first mindset should be executed successfully with LT Sean Locklear (ankle) poised to return and most passing-game members playing well.
On pace for a career-high 90 grabs and 1,124 yards, Nate Burleson is enjoying a rare seventh-year breakout.
Matt Hasselbeck is throwing mostly short passes, playing to T.J. Houshmandzadeh's strengths. He looks for Burleson when going deep.
Arizona is 28th against the pass and brings only modest pressure. Hasselbeck is a low-end QB1, while Burleson is a fine WR2 and Housh a quality WR3/FLEX.
The revised approach will affect Seattle's running game, decreasing the amount of carries Julius Jones and Justin Forsett combine for on a weekly basis.
However, Edgerrin James' release prior to Week 9 did not result in an expanded role for Forsett, as we (logically) expected.
He played strictly in passing sets, getting five catches but just one carry. No. 3 back Louis Rankin -- also talked up after Edge was cut -- only returned kicks.
Jones remains the Seattle RB to own by a long shot, though he's only a FLEX consideration against Arizona's top-ten run defense.
The Cards tore up Chicago's Cover 2 in Week 9, with Kurt Warner tossing a season-high five TDs a week after throwing five picks.
He'll see more zone this week, as Seahawks coach Jim Mora is a believer in the scheme. Consider Warner a marquee QB1 against Mora's No. 17 pass defense.
As usual, weather will favor passing in the desert. Anquan Boldin's (ankle) full practice week makes him a strong WR2 play. Boldin wasn't happy about his last-minute deactivation in Week 9, but says he's "moved on."
Look for Warner to get him a few catches early in the game.
Back on pace for 112 catches and 14 scores after a brief statistical lull, Larry Fitzgerald is sure to excel in this matchup.
Third receiver Steve Breaston doesn't necessarily take a hit with Boldin back. They were posting similar numbers before Q's ankle sprain.
Tim Hightower is entrenched as Arizona's lead back again after coach Ken Whisenhunt promised more carries for Chris Wells a few weeks ago.
While Wells is a mere early-down "change of pace" at this point, Hightower gets 80 percent of the red-zone carries and has 32 touches to Beanie's 21 in the last two games.
My Pick- Cardinals
Dallas (6-2) at Green Bay (4-4) My Upset Special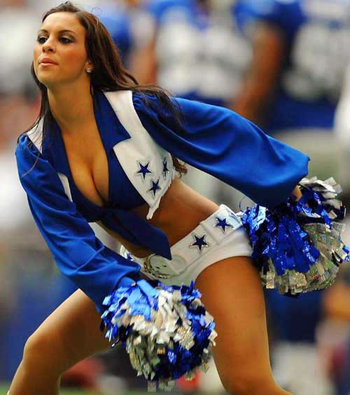 Tony Romo kills in November. In 13 career turkey-month starts, he is 13-0 with 35 touchdowns to 10 interceptions.
The Packers are typically tough against the pass, but there's no sense in testing this trend.
Romo is a Wisconsin native, so the sub-50 temperatures and 13-14MPH winds in the Lambeau forecast are unlikely to affect him as they would other players.
Miles Austin is now getting the double teams he deserves and will go against Packers LCB Charles Woodson for the majority of this one. He's still a WR2, but don't expect elite fantasy numbers the rest of the way.
It's time to get Roy Williams into lineups as a WR3.
He capitalized on less defensive attention last week for 75 yards on five catches, and now faces burnable Packers RCB Al Harris.
Green Bay covers tight ends well, but doesn't bring enough pressure to force Jason Witten into a blocking role, especially with Aaron Kampman (concussion) unlikely to play.
While Green Bay has a top-ten run defense and allows only 3.5 YPC (second lowest in the NFL), Marion Barber is a solid RB2.
Dallas should not struggle to move the ball, setting up scoring chances for MB3. Tashard Choice's fluky Week 9 goal-line TD came out of the Cowboys' little-used Wildcat formation.
The Packers' offensive line remains a nightmare. They're on pace to surrender the most sacks in history, and now face a Cowboys club led by All-Pro OLB DeMarcus Ware.
Ware will face off with LT Chad Clifton, which is a mismatch for Green Bay. The Pack will likely focus on short passing and the run game plenty, even if Ryan Grant struggles against the Dallas' No. 11 rush defense.
Green Bay can simply not afford to have Aaron Rodgers dropping back five steps often. This could be a boon to Donald Driver, and perhaps even James Jones. They are the Packers' most potent possession threats.
There's little to like about Grant's matchup, other than the aforementioned speculation.
He should get 20 touches, but Dallas has given up just three rushing TDs all year. He's a very mediocre RB2. While Jermichael Finley (knee) is out again, Donald Lee remains a full-time blocker.
Lee has just 29 yards in the games Finley has missed. With Terence Newman will on Driver, Greg Jennings should spend most of the day lined up across from Mike Jenkins.
Jenkins has raised his level of play considerably since early in the season, but Jennings remains a must-start.
This is my Upset Special.
My Pick- Cowboys
Philadelphia (5-3) at San Diego (5-3)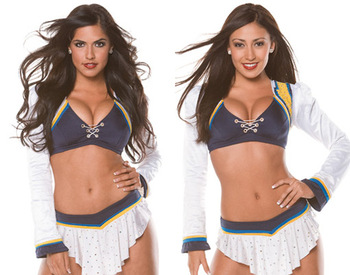 Philadelphia @ San Diego
This game sets up as perhaps Sunday's most throw-heavy, high-scoring affair. Both clubs rank in the top half of the league in pass attempts and start 30-year-old running backs battling injuries.
Brian Westbrook is "questionable" after experiencing ankle swelling early this week, but has resumed practicing in full and is worth waiting for in the late game because he's likely to play. He's also facing the No. 26 run defense.
A committee with LeSean McCoy is inevitable, but Westbrook gets the most touches when he's active and swipes virtually all red-zone work.
DeSean Jackson goes back to Cali for a matchup with sure-tackling but burnable-deep Chargers LCB Quentin Jammer.
It's a favorable setup for the speedy D-Jax. Jeremy Maclin, on the other hand, is a poor bet to top 65 yards. Bolts RCB Antonio Cromartie has apparently got the memo that his contract expires soon, and he's playing like it.
Cromartie does well against speedy receivers that "play small" like the Eagles' 2009 first-round pick. Donovan McNabb and Brent Celek are obvious must-starts.
14MPH winds at Qualcomm won't be a big problem for McNabb's big arm, and it'll be sunny with mid-60s temps.
The Chargers remain awful against TEs.
The Eagles are tough against the run (No. 10 rush defense) and pass (No. 11), so there's no easy way for San Diego to attack.
Most likely, however, the Bolts will continue to pass heavily because that's been their most successful approach all year.
Vincent Jackson has a matchup ripe for the picking against Eagles LCB Asante Samuel, who gives up seven inches and 55 pounds to V-Jax. Samuel is an excellent corner, but his strength is gambling.
He'll struggle to tackle Jackson on short patterns, especially if he's lunging for interceptions rather than keeping V-Jax in front of him.
Due to juggling at linebacker and safety, tight ends have gashed the Birds throughout 2009. Chris Gocong's installation at middle linebacker to compensate for Akeem Jordan's (knee) absence won't help.
Antonio Gates is a top-five option, as usual. I ranked LaDainian Tomlinson out of the top-30 RBs this week for good reason. There's no sense in using a severely declining runner with a sore hip in an unfavorable matchup.
Malcom Floyd disappointed last week, and gets a tougher test against Sheldon Brown on Sunday. Brown's been very arguably the Birds' best cover man in 2009.
My Pick- Charger
Game of the Week - New England (6-2) at Indianapolis (8-0) Sunday Night Football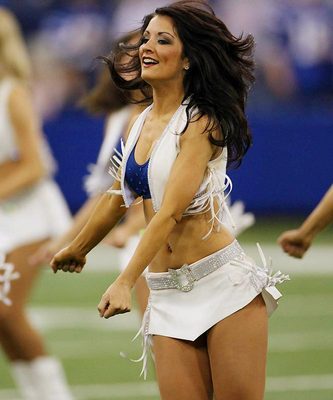 All other Game of Week contenders curtsy in we're-not-worthy genuflecting as unbeaten Peyton Manning and way-hot Tom Brady prepare to duel in prime-time in a likely AFC Championship Game preview.
Bonus: These are decade's two most winning franchises (Colts 109 W's, Pats 108).
Think English might actually be a slightly better team at moment, but Colts know how to beat them (4-1 series run since 2005). That and venue (Horseshoes have won 10 straight home games) shape the pick, although it's a nervous one.
Brady coming out smiling would not surprise the littlest bit. I'd have said Belichick, but even winning can't crowbar a smile out of that guy.
New England @ Indianapolis
The Nos. 1 and 2 passing offenses. A dome. Two rookie corners on one side. A banged-up likely Pro Bowl safety (Brandon Meriweather - foot) on the other. All signs point to a pass-heavy, high-scoring affair. New England's defense has limited big plays this year, but Peyton Manning can be just as effective using a shortened passing game as he is with the bomb. Anthony Gonzalez remains out, so the contest sets up well for slot man Austin Collie. Indianapolis will be in constant shotgun, three-receiver looks, making Collie close to an every-down receiver.
The Pats have shut down TEs since installing Brandon McGowan at free safety early in 2009, but Dallas Clark is a different animal. He's essentially a slot receiver, and McGowan's toughest test yet...Donald Brown's (shoulder) return cripples Joseph Addai's value. Addai, who was an every-down back with no competition for goal-line work during Brown's absence, immediately becomes a part-timer with his red-zone carries cut in half because the Colts use a series-by-series rotation. There are no designated assignments in the backfield. Addai is a mere flex option going forward.
A big positive for Laurence Maroney's development: he's playing more in spread sets. He's also been efficient on the goal line, scoring in three straight games. Sammy Morris (knee) is likely out again, so consider Maroney a quality RB2 against Indy's No. 15 run defense even with New England likely to go pass heavy. The Colts have been very hard to throw on, but showed susceptibility to Houston in their last game. Matt Schaub threw for 311 yards despite several drops by his receivers. Randy Moss should roast rookies Jacob Lacey and Jerraud Powers on the exterior.
No team has given up fewer 20+ yard pass plays than Indianapolis but like Manning, Tom Brady is plenty comfortable eating up opponents in the short-to-intermediate game. He'll probably have to rely on that approach even more with rookie LT Sebastian Vollmer matched up on red-hot Colts RE Dwight Freeney (at least one sack in every game this year) on the blind side. Wes Welker is a safe bet for eight receptions...Avoid Patriots tight ends. The Colts are a top-seven team in TE defense and Vollmer will probably need frequent "help" blocks from Chris Baker and/or Ben Watson.
My Pick- Colts
Baltimore (4-4) at Cleveland (1-7) - Monday Night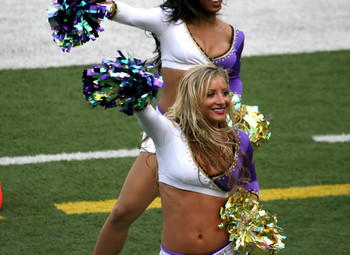 I feel for Cleveland this week.
The Cleveland Browns are hosting a Monday night party is that like me hosting a Pulitzer Prize luncheon.
Brady Quinn is back in as Browns' starting quarterback. (Sorry for your loss, Brady).
Crows beat Earthtones 34-3 in September and cook this time with Ray Rice.
Baltimore @ Cleveland
Baltimore has dropped four of its last five games, but still poses severe matchup problems for the lowly Browns. The Ravens get back overpowering DT Haloti Ngata (ankle), and Jamal Lewis is running on fumes in (allegedly) his last NFL season. Until Browns coach Eric Mangini realizes that Jerome Harrison is his best runner, Cleveland's ground game will stay grounded, even in favorable matchups. And this isn't one.
Mohamed Massaquoi takes a hit with Derek Anderson benched for Brady Quinn. Quinn has more upside than D.A., but the hometown hero's pro track record says he won't throw deep. Massaquoi is Cleveland's lone vertical threat on offense...The Browns continue to use a rotation at No. 2 wideout. Joshua Cribbs plays more snaps than rookie Brian Robiskie and safety/receiver Mike Furrey, but hasn't had over one catch in a game since Week 2.
While this one may get out of hand early, owners of Ravens skill players can confidently expect their fantasy starters to play the whole game because of Baltimore's recent winning drought. This is also an intradivision matchup, so Ray Rice and company won't come out early. The Browns are No. 31 against the run and have given up the second most rushing TDs in the league (12)...Todd Heap hasn't topped 51 yards or found the end zone since Week 2. He's barely a TE2, and will probably spend most of the game helping Jared Gaither block Kamerion Wimbley...Ravens Nos. 2 and 3 receivers Mark Clayton and Kelley Washington cancel each other out in fantasy.
Derrick Mason has torched Cleveland for 9-136-1 and 5-118-1 in their last two meetings. He's more than just a WR3 this week, and the forecast for Browns Stadium (50 degrees, 12MPH winds, 20% chance of rain) won't hinder Joe Flacco's strong-armed passing...The Browns are a relatively respectable 22nd against the pass, but they're a magnet for big plays. Only the Falcons have given up more 20+ yard completions, and Cleveland's 7.8 YPA allowed is fourth worst in the league. Flacco doesn't need 30+ attempts to finish with a pair of touchdowns and 275 yards.
My Pick- Ravens
Write A Comment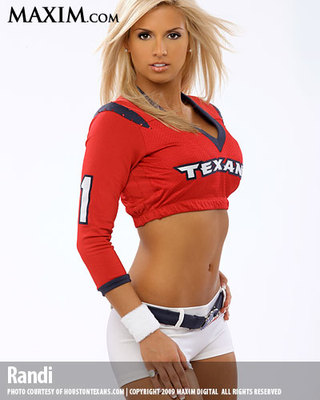 Write a Comment and tell me what you think of my picks and my article
Thanks!
Keep Reading

New England Patriots: Like this team?