Musical Chairs: Big-Time NFL Coaches Waiting for Next Gig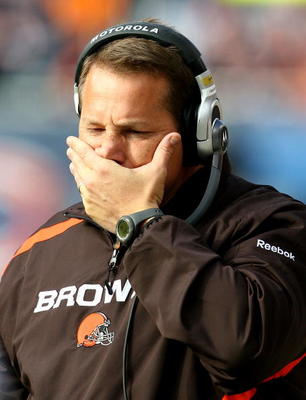 We are more than halfway through the 2009 NFL season, and this year, unlike others, it feels like the pressure has been on many coaches to get the job done from the get go. In today's NFL, teams have to have instant success if a coach is to enoy a long tenure. If not, it's curtains.
Eric Mangini (above) has floundered in Cleveland in less than a year on the job. Simultaneously, Jim Zorn has been fighting for his job in Washington,and rumors are swirling that Jim Mora Jr. is in trouble in year one in Seattle. Meanwhile, Jacksonville, Tennessee, Buffalo, and Carolina could all be looking for a new voice after a disappointing 2009.
So, with only a soupcon of presumpion,here is a list of coaches who are available, and where they could end up when another coaching carousel revolves in January.
Mike Holmgren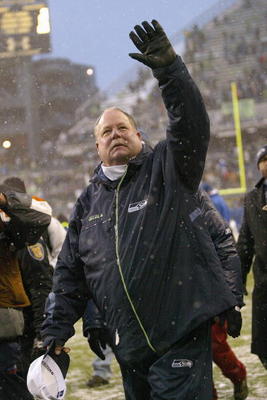 Cleveland Browns: The Browns have been rumored to be in talks with Holmgren about the possibility of taking over as the GM and Director of Football Operations with the Browns.
This does not mean that Holmgren will return to the sideline. Holmgren could be looking to land a job the way Bill Parcells has in Miami when Parcells took over a franchise and picked the coaches and the players. Holmgren would have a very large family of experienced head coaches who have worked with him in the past from which to pick.
Green Bay Packers: If Mike McCarthy continues to flounder with the underachieving Packers, could Holmgren come home to Green Bay? Never say never. The Packers have named a street after Holmgren, and one could speculate that if McCarthy gets the ax, so will GM Ted Thompson, who has been blamed for the Brett Favre fiasco in 2008.
Jeff Fisher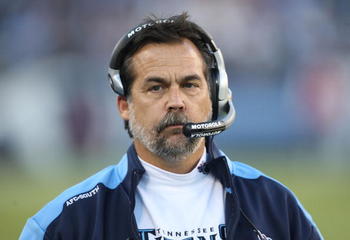 Tennessee Titans: If the Titans can rally and finish at 7-9 or 8-8, it might be enough to save Jeff Fisher's job. Tennessee got off to an awful 0-6 start this year with Fisher very reluctant to switch from Kerry Collins to Vince Young at quarterback.
Fisher needs a strong finish to remain; he has been to one Super Bowl in the 1999 season and has since watched his team rise and fall from one year to another.
Buffalo Bills: If he gets the axe in Tennessee, and if he doesn't want to take a year off, the Bills could be a nice job for Fisher. Buffalo needs a big-name coach to take the reins of the franchise and steer it in the right direction. They have good pieces on defense, i.e. Anthony Schobel and some promise offensively with Rosco Parrish, Lee Evans, and Trent Edwards.
The Bills need a coach with a plan, something they haven't had with Dick Jauron.
Jon Gruden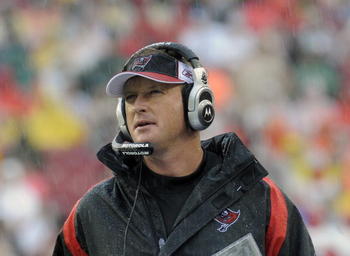 Cleveland Browns: Rumors have swirled around this website, and around the NFL, that Gruden could follow Mike Holmgren to Cleveland and become the Browns next head coach, while Holmgren goes upstairs to run all of the personnel matters.
I find it hard to believe, since "Chucky" has always wanted control of a franchise as well.
Washington Redskins: Gruden loves offense, and the Redskins have potential with Jason Campbell at quarterback, Chris Cooley at tight end, Clinton Portis at running back, and Santana Moss and Antwaan Randle El at wide receiver. The Redskins could be a perfect spot for Gruden if he is willing to work with crazy owner Dan Snyder.
Tennessee Titans: Is Jeff Fisher still under pressure in Tennessee? After a two game winning streak, Fisher may be okay for now, but if Bud Adams fires Fisher, it could be based on the fact that Vince Young was never given a shot. Gruden likes to work with talented QBs. Young, in spite of his strange personality, is loaded with talent.
Notre Dame: Over the years, Gruden has been rumored to be interested in coaching at Notre Dame. With Charlie Weis on the griddle, Gruden's name will come up again.
Bill Cowher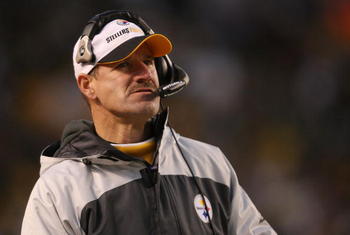 Cowher has sat out for three years since retiring after the 2006 season. He had a chance to coach the Jets this year, but turned down New York early last January after he learned that owner Woody Johnson would not return early from his vacation for negotiations.
Carolina Panthers: Many have speculated that Cowher has waited for the Carolina job since he is a North Carolina resident. It's not exactly the nicest thing to do to another coach like John Fox, to wait in the woodline for a compeer to get the pink slip; but if the Panthers job opens up, don't be shocked to see Cowher scoop it up.

The Panthers still have the talent to compete for an NFC title.
Then again, Cowher seems content at CBS, and appears to enjoy working the pre-game show every Sunday morning. So who knows? Remember, John Madden never returned to coaching because of his love for broadcasting.
Brian Billick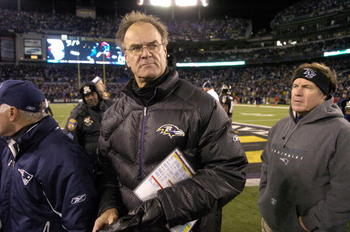 Is the NFL ready to give Billick another coaching job? He didn't do a good job in developing Kyle Boller, which ultimately cost him his job with the Ravens; nonetheless, Billick has a Super Bowl ring on his resume.
Oakland Raiders: If the Raiders fire Tom Cable at the end of the year, Billick deserves an interview and consideration. He used to be thought of as an offensive mastermind, and, perhaps, two years away from the game has given Billick a chance to reevaluate his coaching schemes.
Seattle Seahawks: The Seahawks already have an established quarterback in Matt Hasselbeck. If Jim Mora Jr. is released from his contract, Billick could fit right in. With his good play-calling and Hasselbeck's arm, the Seahawks could return to prominence in the NFC.
Tony Dungy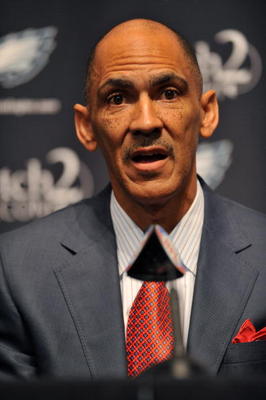 I will not be shocked if Dungy takes a page from Bill Cowher's playbook and remains out of coaching for another year. He is a practicing minister and a strong family man. He may still be reeling from the tragic loss of his son a couple of years ago, so spending as much time with his kids and wife should still be a priority.
Jacksonville: If Dungy does go back to coaching, he could land in Jacksonville. The Jaguars' job is in Florida where Dungy lives (Tampa), so it's reasonably close to home. The Jaguars will be in rebuilding mode in 2010. Would that be attractive to a Super Bowl winning coach? Bringing in a name like Tony Dungy could sweep Jaguars fans back to the stadium.
Carolina Panthers: Another job that is close to Dungy's Florida home. The Panthers have tremendous talent on the offensive side of the ball with DeAngelo Williams, Jonathan Stewart, and Steve Smith. Defensively, Julius Peppers is one of the game's best pass rushers. All of that talent could be enticing to Dungy if the Panthers come calling.
Mike Shanahan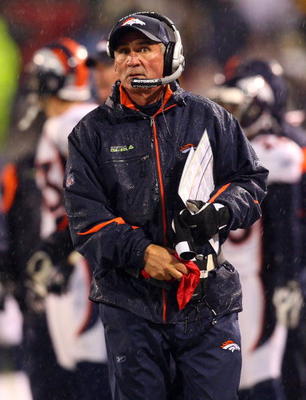 Shanahan is arguably the most coveted coach currently on the open market. He has two Super Bowl wins on his resume and is known as an offensive genius and excellent in-game manager.
Shanahan ran into a lot of bad luck in his last three years at Denver. In 2006 he benched Jake Plummer for rookie Jay Cutler when the team was still in the playoff hunt at 7-4. Subsequently, the Broncos missed the playoffs. Then the Broncos failed to qualify for the postseason in 2007 and 2008 which cost him his job.
Washington Redskins: The Redskins tried to get Shanahan on board a few weeks ago, but the coach refused to take over at mid-season. Washington could be a great spot for Shanahan. The talent is there, and with Shanahan's experience and smarts, it could make things really interesting in the NFC East. Keep in mind, however, Shanahan wants full control of a franchise, so the Redskins will have to be willing to give that to him.
Cleveland Browns: If the Browns don't go the Mike Holmgren route, they could go to Shanahan. They are willing to give a head coach the duties of GM, which ought to be to Shanahan's liking. Also, rebuilding a franchise around Brady Quinn or another quarterback could be an enticement.
Chicago Bears: A reunion between Jay Cutler and Shanahan would be very interesting. Cutler liked working for Shanahan and was really disappointed that he was fired in Denver. If Lovie Smith gets no love come the end of the season, Shanahan could slide right in. He knows the QB, and all he needs to do is draft a big-time receiver.
Jim Fassel
It's been a long time since Jim Fassel patrolled the sideline for the New York Giants, but one would have to think that the guy deserves one more shot in the NFL.
He was the offensive coordinator for the Ravens a few years ago and got fired by friend Brian Billick because the Ravens were doing nothing offensively. Fassel is currently trying to prove he can win again in the UFL.
Oakland Raiders: Not exactly a great place to get back into coaching, but it is a job, and if Fassel, or anyone for that matter, can turn around the Raiders, they deserve all the praise in the world. Fassel has tried to interview with the Raiders in the past but never got the job.
Give him the job, Al Davis. Fassel is better than Tom Cable. Fassel at least has been to a Super Bowl and knows how to win.
Steve Mariucci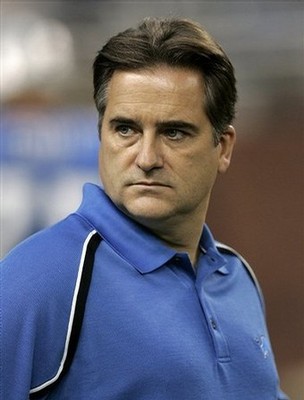 Like Bill Cowher, Mariucci has not coached in a few years. He did a great job with the 49ers from 1998-2002, but once he went to Detroit, things went south for him. Can't blame Mariucci for all of the problems in Detroit because nobody has been able to figure that one out.
Cleveland Browns: If Mariucci wants to get back into coaching, the Browns could come calling, especially if Mike Holmgren takes over as GM. Mariucci was the quarterbacks coach for Holmgren during his Packers years, and the two are close. Mariucci is not as confrontational as Jon Gruden and could be just what the Browns need — a guy who is a players coach and knows how to run an offense.
Green Bay Packers: Mariucci used to work for the Packers ... could a reunion be in store? Never say never, I always say. The pieces are in place; the Packers need a coach who can re-motivate this football team on a weekly basis.
Keep Reading