The Top Five Biggest Jokes in Wrestling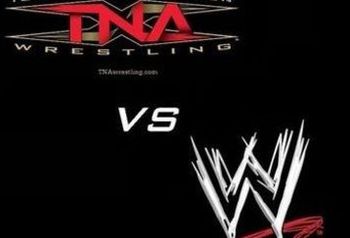 Hello ladies and fellows, and welcome to my latest slideshow, which is about the biggest jokes in the history of the WWE.
These wrestlers always made us laugh (not because they had a comical role but because they were actually really bad at what they did).
These people can be considered bad either because of their gimmick or because of their bad wrestling skills.
Today I am ranking the 5 most ridiculous of them. As always, any comment feedback is appreciated.
5. The Goon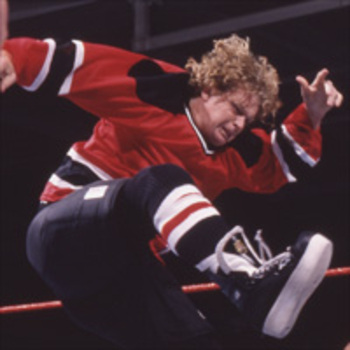 The Goon had one of the worst gimmicks. He featured a hockey player that was kicked out of every single league he participated in.
He didn't have bad wrestling skills, but his gimmick was crap.The positive is that the leagues he was kicked out included the WWE. :)
4. Giant Gonzalez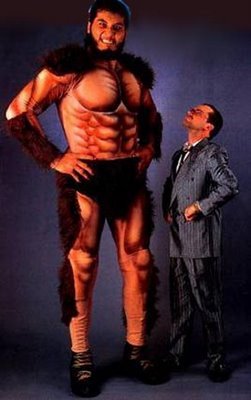 Giant Gonzalez was about a fairly tall man who wore a body suit which featured muscles and hair (see image).'
Giant Gonzalez was supposed to be a human-breaking wrestling machine but once it was proven that he could be defeated thew hole thing was ruined.
In addition, Gonzalez was such a bad wrestler that compared to him The Great Khali (whos wrestling skills are terrible) looked like Bret Hart.
3: The Boogeyman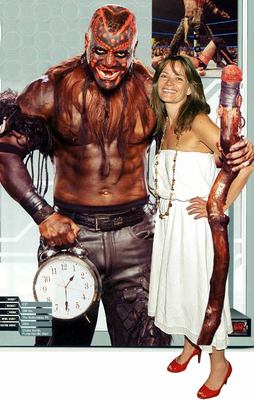 The Boogeyman was supposed to be a scary guy.
The Boogeyman was pathetic. Not only his wrestling skills were limited,not only he made wrestling legends like JBL and Booker T to look like fools but he wasn't entertaining at all.
Also he was disgusting. I mean who wants to see a guy spitting worms in his opponent's mouth for a finisher!
2. Hornswoggle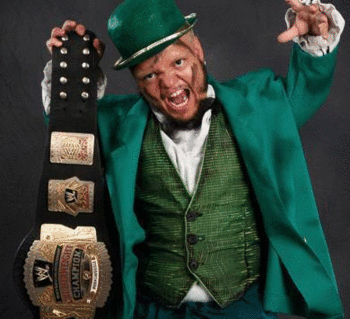 Ladies and gentlemen, I proudly present you......Horny!
This midget makes great wrestlers look ridiculous; he has the worst role on TV and he is NOT entertaining.
Enough said!
1. Gobbledy Gooker
I am sorry I couldn't find a picture of the top joke.
Gooker was supposed to be an antropo-turkey, even though people of he 80s were very loyal to the WWE they couldn't resist form booing this man.
Come on WWE, we don't want to see a turkey dancing,we want to see wrestling.
Surprisingly, the Gooker was played by Hector Guerrero!
Keep Reading