Fresh Coach, Fresh Start?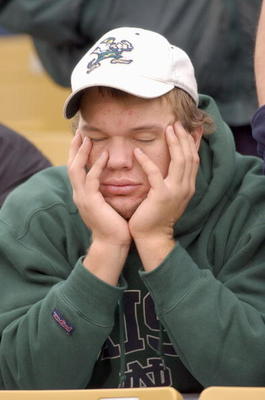 While history proves success, the present pleads for glimpse into what once was. The teams I remember watching growing up are falling by the wayside, and the teams now could use a jolt of fresh blood.
So, I decided to come up with 10 coaches that could rejuvenate these programs in a big way. Some old, some successfully coach smaller schools, and some are up-and-comers.
Have fun with the read and please feel free to comment, satisfied or not.
Notre Dame Underacheiving Irish—Chris Petersen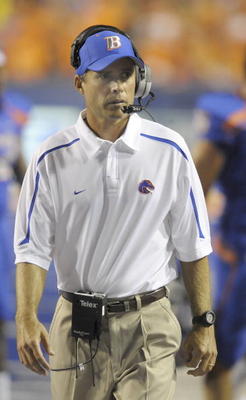 First of all, Boise State has no business competing with the big boys. Some will say that they only do it once a year, then they play 11 scrimmages before their annual bowl game.
People are finding out that Dan Hawkins was not the mastermind of the Broncos bursting onto the scene. Instead, it was this guy that was left leading the charge.
Boise State definitely will not be able to sneak up on opponents anymore as they have become the Gonzaga of the college football world. Peterson should take his services elsewhere since it seems he has exhausted his potential of a successful team at Boise.
Since he seems to love cold weather, South Bend would be great for him in the winter and he would be great for South Bend. He would inherit a passionate fan base hungry for a winning season at Notre Dame.
It seems, no matter where you go in the United States you will run into a Notre Dame fan—even though they may be in hiding right now.
Colorado Suckaloes—Mike Shanahan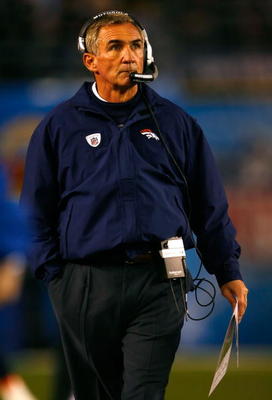 For Pete's sake next time you look for a great coach to put you back on the map, do some research. Also, anyone with hair like Dan Hawkins will hold football as a second priority.
Fear not Buffalo fans there is a coaching great and good news for you: he loves the state of Colorado.
Mike Shanahan coached the Denver Broncos as an assistant twice before he even took over the head coaching duties in 1995.
Forced out in 2008, I guarantee you he is still climbing around in the Rocky Mountains somewhere.
Colorado is a place people go to retire. Being in the Military, I have known many people who have retired from the Army with a house in the Rockies.

With two Super Bowl rings and a strong history to boast, Mike Shanahan would have no problems bringing in the talent Colorado needs to succeed.
Also, let's not forget the guy can coach.
Texas A&M Iggies—Gary Patterson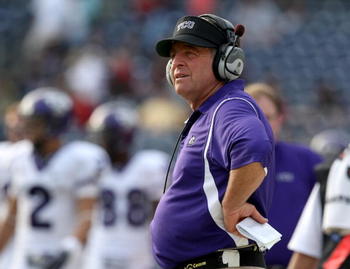 Well, Gary Patterson loves the state of Texas and he has proven he can build a strong team year in and year out. The man is proven winner at TCU and is 4-0 in his past four bowl games—and he's starving for a more prestigious program.
Texas A&M would be wise to go pursue him. He has made TCU "The Other Texas School." Just think, if he can get a kid to be a proud Horned Frog, imagine who he could get to come be a proud Aggie.
Michigan State Not So 300—Turner Gill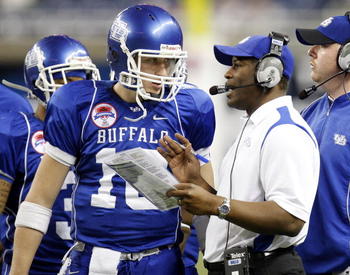 Now, a controversial pick. Some will say he has done nothing to merit a high-profile job. However, if you look at his head coaching experience compared to Gene Chizik, Gill definitely deserved the Auburn job last year.
Whether Auburn was being closed-minded or just hired based on a gut-reaction, will never be known.
A school that has received flack and attention from Inside Edition, for stepping beyond the affirmative action quota is Michigan State.
Believe it or not, this could be the perfect opportunity for young and talented African American head coach.
He has got to be better than what they have now.
Minnesota Please Get a New Nickname Gophers—Bronco Mendenhall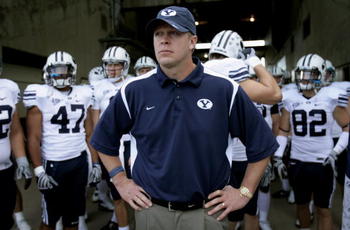 When I think tough places to live as far as weather, I think of Minnesota. When I think of coaches with tough names, I think of Bronco Mendenhall. This would be a match made in tough heaven.
Being a west coast guy, he could possibly build a Gopher team that gets to go to the Rose Bowl every year with all his coaching upside. Let face it, he will never get to go to anything but the Las Vegas Bowl coaching in Provo.
West Virginia Overrated Year In and Year Out Mountaineers—Tommy Bowden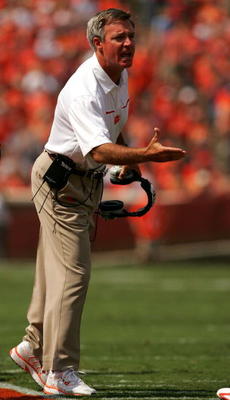 Welcome home would be the slogan as the Bowdens have a rich history in West Virginia. Tommy played there and his dad Bobby coached there.
Bowden began his coaching career in Morgantown and let's face it, he is getting older. It would be a great place for him to finish his career. After a year off, it seems he could come in refreshed and take advantage of what some perceive to be a weak conference and get the Mountaineers in a BCS bowl every year.
California Koala Bears —Jon Gruden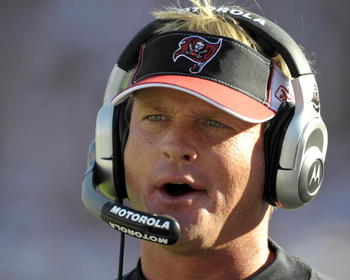 Every year we hear how Cal might be a factor in the PAC-10 race and every year it just doesn't pan out.
It seems that the Bears just need to toughen up for the stretch of the season as they always seem to start out hot before they fade away.
Enter Mr. Intensity: Jon Gruden.
He is the only coach that could take the Oakland Raiders anywhere in my lifetime and might be the only coach that can make people remember there is more than one school out in California.
If I'm a recruitee, I would much rather play for a man nicknamed "Chuckey" than just plain ol' Pete. Plus, Gruden was successful in his NFL tenure.
Purdue Not Hot Enough to Boilmakers—Phillip Fulmer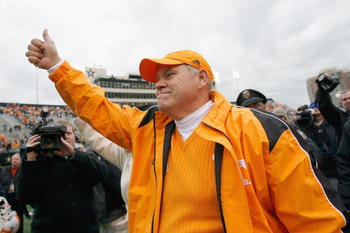 Purdue was always at least a factor in the race growing up. Who else better to at least put a team in the race than Phillip Fulmer? At Tennessee for years and beat just about everyone but Florida. Penn State or Ohio State could become Fulmer's Florida the way I see it.
Fulmer loves to hunt and fish and it seems he would love the outdoors of Indiana. Besides, the deer are bigger in Indiana. That might be the main thing that would lure him away from his cozy mountain home. With some good recruiting territories all around him he would find himself in a similar spot to the one he was in at Tennessee.
I'm sure Purdue fans would be happy if their team was at least consistently good with a few great years added in.
That is what Fulmer could give them.
Maryland, Man They Really Are Slow, Terrapins—Brian Kelly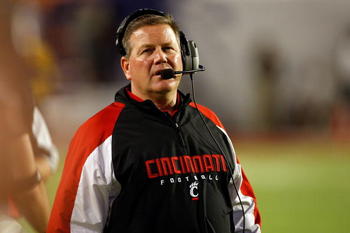 Well, it doesn't matter where this guy goes, he can succeed. I am a firm believer that he will never sniff a national championship regardless of what he does in Cincinnati, because of the way the Big East is viewed.
But, if he goes to a conference, such as the ACC, I don't believe the polls could keep him out with a 12-0 Terrapins team.
If anyone can do it, it's this guy.
Who was Cincinnati before he came around? It's OK, I'll wait. "In the words of Katt Williams."
Illinois Ain't Putting Up a Fight Illini—Tommy Tuberville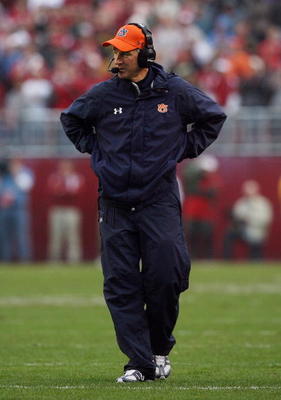 Well he looks good in Orange and Blue for one thing. He also is one heck of a coach. He can recruit as well as the guy in charge now, and he turns that into results on the field.
Anybody that can go to the Big Ten and give the traditional powers fits, I would be a fan.
I can't think of anyone better for that job than Tommy Tuberville. Pretty sure that we wouldn't hear many complaints from Illini fans either.
No Hard Feelings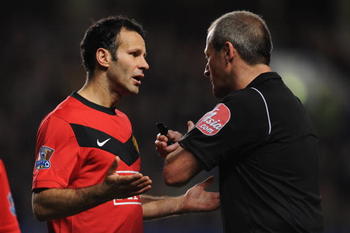 Please don't get too angry at my sorry attempt of nickname bashing. Just trying to add a little humor to the article, guys. Hope all enjoyed, and as I said before, feel free to comment. :)
Keep Reading

Notre Dame Football: Like this team?