The Greatest Birthday Ever? Five Sports Stars Born on Nov. 7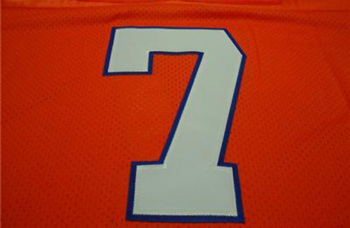 Seven deadly sins; seven wonders of the ancient world; seven days in the week; John Elway and Mickey Mantle both wore the number seven.
Seven is a good number.
November features Thanksgiving, Guy Fawkes Day and Veteran's Day.
November is good too.
Put November and seven together and you get awesome.
And because I'm an unbearable narcissist who, like T.O., loves me some me, I thought it would a wonderful exercise in self-indulgence to explore which famous athletes were born on this day, November the 7th.
Turns out, there aren't many. And some of them only straddle a very thin definition of famous, as in "You remember that guy that used to do that stuff? Yeah, me neither."
The one huge sports related event that I remember vividly happened on my tenth birthday. Magic Johnson announced the world that he had HIV and was effectively retiring from the NBA. That was a crappy birthday.
But this isn't a somber article, it's a celebratory one, damn it.
Here's a short list of some of my greatest athletic feats to kick things off:
- Bowling a strike while holding a full pint glass of beer and not spilling a single drop
- Scoring a touchdown in a pickup football game with the back pocket of my shorts torn off, exposing my colorful boxers for the majority of the game
- Coming in at a very drunken second in a foot race against three sober friends who I outweigh by at least 30 pounds each
Pathetic, I know. Thus, I feel obliged to offer up five men in the world of sports who have done a little more than I have.
Happy birthday, gentleman; may you be blessed with birthday goblets overflowing with some sort of happy juice. Unless it's boxed wine. Let's keep it classy.
5. Gervasio Deferr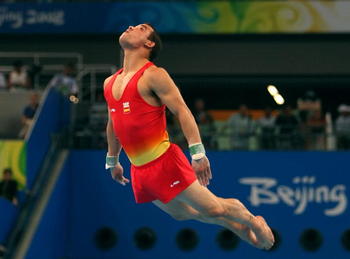 This was a Google find; I admit that with no shame. Apparently, though, Gervy (we share a kinship now so I can call him what I want) is one hell of a gymnast.
He's won gold and silver at the 2000, 2004, and 2008 Summer Olympics.
You know this guy is hardcore because he has the Olympic logo tattooed on each ankle.
I typically make fun of dudes in tights, but gymnasts are different story. They have more strength in their pinkies than I do in my whole body.
Happy birthday, Gervy. If the gymnast thing doesn't pan out, ditch the mats and get yourself some cardboard. You would be a wicked breakdancer.
Here's a video from one of his floor exercises.
http://www.youtube.com/watch?v=PQlaGw2yAWY
4. Martín Palermo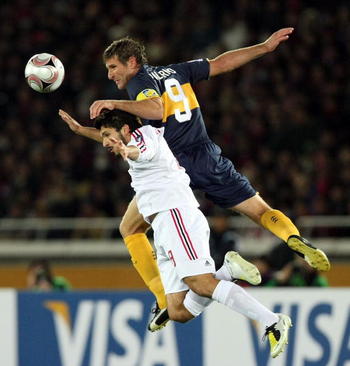 Senor Palermo has been a professional footballer for 17 years now.
"El Loco" is tied for 10th of all time in career goals among the Argentine league Primera División Top Scorers.
He's a Boca Junior's legend and icon.
Those should be the reasons why this Nov. 7 alumni will be remembered but alas, the international football community as well as the Guinness Book of World Records remembers him much differently.
Palermo infamously missed three penalties in one match—a feat never accomplished before or since.
Here's the proof:
http://www.youtube.com/watch?v=FD93d2Blkhc
Even after watching him doink the first one, completely miss the second one, I really thought he'd get that third one. There was no way he'd go 0-3.
And yet...oy.
At least the day of his birth rules. Happy birthday, Loco!
3. Billy Gillispie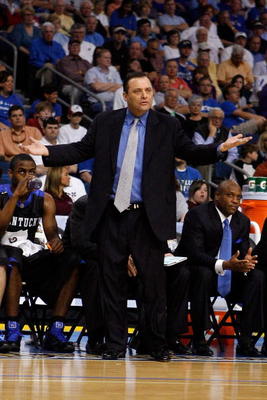 Is it me or does Billie Gillispie have a perpetual "WTF" look on his face?
The former UTEP, Texas A&M and Kentucky head man, Gillispie, was also born on this glorious day. Despite his admirable 140-85 record over a span of seven (eerie) years, Billie boy is a shady character I begrudgingly wish a swell birthday.
Just this past August, Gillispie was arrested and charged with a DUI. I assume he was out celebrating his settlement of $2.6 million he received from Kentucky after suing them.
My favorite Gillispie story was how he told his A&M players he was leaving for Kentucky: text message.
I had a girl break up with me through text message. We don't talk much.
Or ever.
Coach Gillispie is the only guy on this list not technically an athlete, but watch this video after his firing from Kentucky. A camera crew is chasing him and Billy boy turns on the rockets at the end.
http://www.youtube.com/watch?v=aflzNDRs3Z8
2. Rio Ferdinand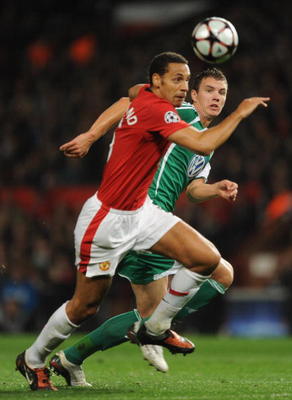 A physical defender with a soft first touch, Rio Ferdinand is one of my favorite footballers.
He's played he's entire career in England with stints in West Ham, Leeds United and most recently (and most successfully) with Manchester United. With Man U he's won several Premier League titles and Champions League trophies.
Internationally, Ferdinand has been capped 70 times for England. I'm sure he hopes this next World Cup outing produces a better showing than 2006's pathetic first-round failure.
The one blight for me on Rio's career is when he used a gay slur on live radio a few years ago. This coming from a guy who's alleged that FIFA hasn't done enough to curb racism in football. Er, does the word hypocrite mean anything to him?
But enough bollocks.
Cheers to you Rio! Happy birthday sir. Here is a wee highlight reel for the vice-captain.
http://www.youtube.com/watch?v=qgnBk70h0bs
1. King Kong Bundy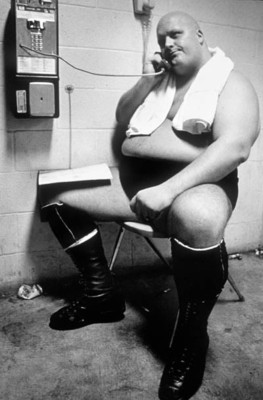 To call Bundy an athlete makes me giggle.
Truth be told though, he was a behemoth of a man and an entertainer.
I remember watching King Kong in the 80s, when I was small enough to fit in jockstrap as he battled other wrestling giants like Hulk Hogan and well, Andre the Giant (R.I.P.).
He helped Vince McMahon build the brand of WWF before they got sued by the World Wildlife Fund for name infringement. He was in all the early Wrestlemania's making it cool to be fat and bald.
I wish him a happy birthday. I know he will celebrate by devouring seven or cakes. Alone. Candles and all.
Speaking of which, I have a pair of videos below illustrating Bundy's greatest talents: eating and wrestling.
1. Hulk Hogan vs. King Kong Bundy. Muscle vs. Fat. Guess who wins?
http://www.dailymotion.com/video/x55y8r_wwf-pie-eating-contest-captian-lou_sport
2. A WWF Halloween themed pie eating contest. Not sure who wins. I think we all lose honestly.
http://www.dailymotion.com/video/x55y8r_wwf-pie-eating-contest-captian-lou_sport
Keep Reading