NFL Cheerleaders Edition: Silva Week 9 Picks
I will be breaking down every single football game this week.
Last Weeks Record (12-2) My Overall Record (36-19)
Let's get cracking.
Week Nine Byes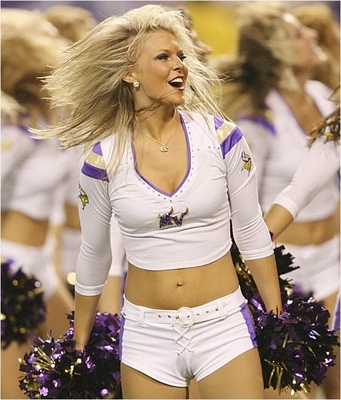 Minnesota Vikings (7-1)
1 Sep 13 MIN 34 @ CLE 20 Final
2 Sep 20 MIN 27 @ DET 13 Final
3 Sep 27 SF 24 @ MIN 27 Final
4 Oct 05 GB 23 @ MIN 30 Final
5 Oct 11 MIN 38 @ STL 10 Final
6 Oct 18 BAL 31 @ MIN 33 Final
7 Oct 25 MIN 17 @ PIT 27 Final
8 Nov 01 MIN 38 @ GB 26 Final
New York Jets (4-4)
1 Sep 13 NYJ 24 @ HOU 7 Final
2 Sep 20 NE 9 @ NYJ 16 Final
3 Sep 27 TEN 17 @ NYJ 24 Final
4 Oct 04 NYJ 10 @ NO 24 Final
5 Oct 12 NYJ 27 @ MIA 31 Final
6 Oct 18 BUF 16 @ NYJ 13 Final
7 Oct 25 NYJ 38 @ OAK 0 Final
8 Nov 01 MIA 30 @ NYJ 25 Final
Buffalo Bills (3-5)
1 Sep 14 BUF 24 @ NE 25 Final
2 Sep 20 TB 20 @ BUF 33 Final
3 Sep 27 NO 27 @ BUF 7 Final
4 Oct 04 BUF 10 @ MIA 38 Final
5 Oct 11 CLE 6 @ BUF 3 Final
6 Oct 18 BUF 16 @ NYJ 13 Final
7 Oct 25 BUF 20 @ CAR 9 Final
8 Nov 01 HOU 31 @ BUF 10 Final
Oakland Raiders (2-6)
1 Sep 14 SD 24 @ OAK 20 Final
2 Sep 20 OAK 13 @ KC 10 Final
3 Sep 27 DEN 23 @ OAK 3 Final
4 Oct 04 OAK 6 @ HOU 29 Final
5 Oct 11 OAK 7 @ NYG 44 Final
6 Oct 18 PHI 9 @ OAK 13 Final
7 Oct 25 NYJ 38 @ OAK 0 Final
8 Nov 01 OAK 16 @ SD 24 Final
Cleveland Browns (1-7)
1 Sep 13 MIN 34 @ CLE 20 Final
2 Sep 20 CLE 6 @ DEN 27 Final
3 Sep 27 CLE 3 @ BAL 34 Final
4 Oct 04 CIN 23 @ CLE 20 Final
5 Oct 11 CLE 6 @ BUF 3 Final
6 Oct 18 CLE 14 @ PIT 27 Final
7 Oct 25 GB 31 @ CLE 3 Final
8 Nov 01 CLE 6 @ CHI 30 Final
St. Louis Rams (1-7)
1 Sep 13 STL 0 @ SEA 28 Final
2 Sep 20 STL 7 @ WAS 9 Final
3 Sep 27 GB 36 @ STL 17 Final
4 Oct 04 STL 0 @ SF 35 Final
5 Oct 11 MIN 38 @ STL 10 Final
6 Oct 18 STL 20 @ JAC 23 Final
7 Oct 25 IND 42 @ STL 6 Final
8 Nov 01 STL 17 @ DET 10 Final
Baltimore at Cincinnati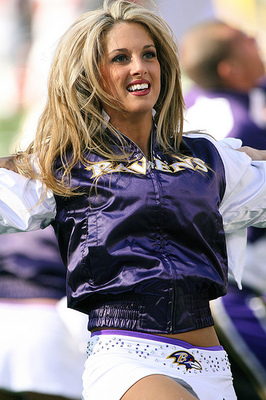 The Paul Brown Stadium conditions won't deter passing with moderate winds, 65-degree temperatures, and no rain in the forecast.
Bracket coverage was Joe Flacco and Derrick Mason's kryptonite in the Bengals' Week 5 win over Baltimore.
Bengals defensive coordinator Mike Zimmer figures to employ a similar strategy, so it's up to creative Ravens play caller Cam Cameron to adjust. Use Flacco and Mason at your own risk.
The Week 8 bye came at a good time for Cedric Benson, after he saw a career-high 38 touches against Chicago.
Such workloads are cause for concern, especially when the back already leads the AFC in carries. The Ravens will make stopping the run a priority after CedBen gashed them for 136 yards and a score in Week 5, snapping Baltimore's 40-game streak of holding opposing rushers below the century mark.
My Pick—Ravens
Green Bay at Tampa Bay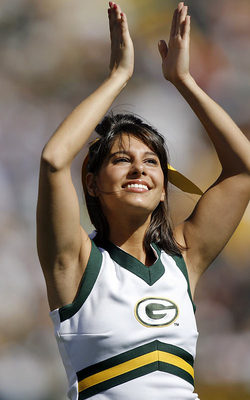 Ryan Grant's role in Green Bay's Week 8 game plan was predictably minor against Minnesota's stout front four. But he's a strong bet to resume a 20-plus carry workload at Tampa.
No NFC team is more porous against the run, and the Bucs' 4.7 YPC allowed is fourth worst in the league.
Aaron Rodgers is torching defenses with 12 TDs and an otherworldly 309-yard average in his last five games. He's fantasy's No. 1 QB.
Josh Freeman's starting debut will get a rude introduction to non-Big 12 secondaries when he faces Charles Woodson and Green Bay's top 10 pass defense.
Bench all of your Bucs pass catchers, including Kellen Winslow.
My Pick—Packers
Houston at Indianapolis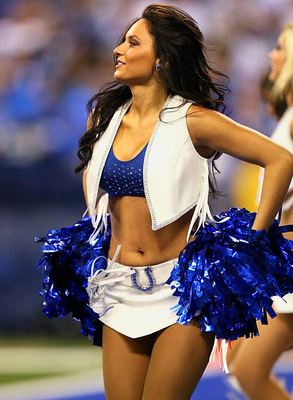 The Texans haven't given up on Steve Slaton, but an NFL-high five lost fumbles have cost him his feature back job.
Gary Kubiak plans to use all of his RBs at Indy, with Ryan Moats possibly the best bet for early-down work, Slaton limited to passing downs, and Chris Brown handling short-yardage carries.
While the Colts are suspect against the run (4.5 YPC allowed), this is a situation to avoid unless you're desperate. There's no telling which back will end up with the most touches, and Kubiak is unlikely reinstall Slaton as the clear lead runner when Moats has the hot hand.
My Pick—Colts
Arizona at Chicago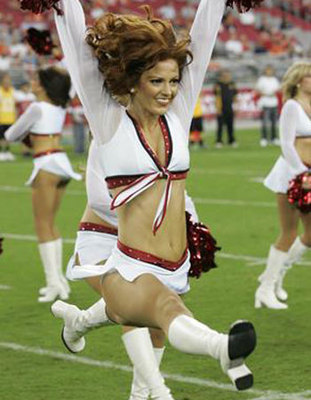 The Bears are 3-0 at Soldier Field with a scoring margin of 95-44, and 1-3 on the road with a 58-112 margin.
Owners intending to start Jay Cutler can also point out that Arizona is 20th against the pass, and his TD to INT ratio is 4-1 at home to 7-10 away.
Devin Hester has clearly emerged as the Bears' No. 1 receiver. An ankle injury that kept him out of Wednesday's practice isn't known to be serious, and Hester is averaging nearly 90 yards in his last three games. He's an every-week start.
Kurt Warner is a low-end QB, with fairly limited upside against the Bears' top-12 pass defense.
Tim Hightower was Arizona's feature back in Week 8, but only because of in-game situations. The Cards fell behind Carolina by multiple scores and were forced to throw.
Hightower is the passing-down back. In what should be a closer affair, expect Hightower and Chris Wells to share the backfield evenly.
My Pick—Cardinals
Miami at New England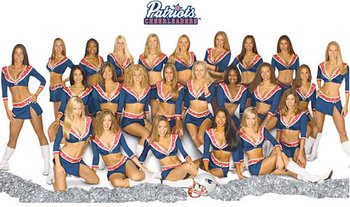 The Foxboro forecast calls for light wind, high-50s temps, and no chance of rain.
New England can dominate by spreading out the defense to get Moss and Wes Welker on islands, and pick apart the Dolphins' shallow secondary with short passes.
Among Week 9 fantasy QBs, perhaps only Aaron Rodgers has a better matchup than Tom Brady.
Using blitzes to clog the lanes, New England held Ronnie Brown and Ricky Williams to a combined 66 yards in Week 12 of last season.
Now with a Week 8 bye to prepare, Belichick is likely to shut down the Wildcat again. While Ronnie is a must-start because he's a safe bet for 16-19 touches, Ricky is best left benched.
My Pick—Patriots
Kansas City at Jacksonville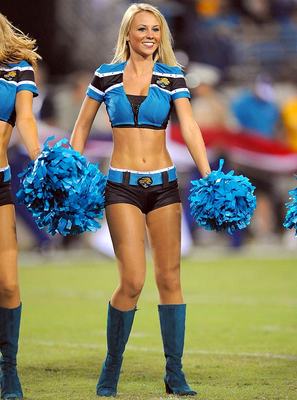 David Garrard's befuddling inconsistencies continued against the rag-tag Rams secondary.
The Chiefs are 28th against the pass and give up nearly two passing TDs a game, but Garrard is only a second quarterback option.
With one of the league's slowest front sevens, the Jags can't contain track stars like Chiefs Week 9 starter Jamaal Charles.
Chiefs coach Todd Haley indicated that Charles will rarely come off the field with Larry Johnson out, praising Charles' blitz-pickup skills.
He's a strong candidate for 20 touches and a high-upside RB.
My Pick—Jaguars
Washington at Atlanta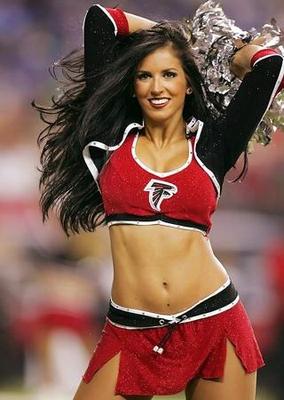 You wouldn't know it by their image, and coach's day-to-day job security, but the Skins have a top-five defense.
Albert Haynesworth has been a difference maker inside, and Washington is second against the pass.
Matt Ryan can beat up on tough opponents—especially at the Georgia Dome—but he and Roddy White are Atlanta's only passing-game members definitely worth using.
The Skins are highly effective at defending tight ends, so Tony Gonzalez is a risk.
There's little hope for Jason Campbell with Skins LT Stephon Heyer facing All-Pro John Abraham on a hyper-extended knee. A matchup with Atlanta's leaky back end seems favorable, but the Falcons' fantasy defense may be more productive. Campbell will struggle to find Santana Moss deep with little time to throw.
My Pick—Falcons
Carolina at New Orleans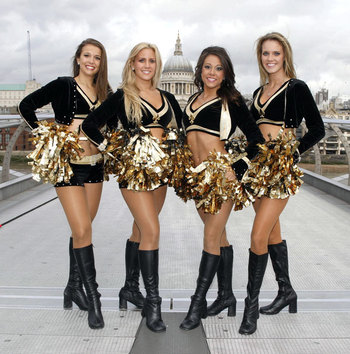 Carolina's offense works only when the run game clicks.
DeAngelo Williams and Jonathan Stewart have combined for 19.5 rush attempts a game in the Panthers' losses, compared to 38.3 in their wins.
With Jake Delhomme relegated to a "game manager" role, the Panthers will certainly be out to establish the run early.
Carolina has the No. 1 pass defense, but Sean Payton doesn't shy from testing tough secondaries. If you're strapped for RB options with six teams on byes, consider using Pierre Thomas and Mike Bell together. Their touch totals are roughly the same every week, and both are effective red-zone runners.
My Pick—Saints
Detroit at Seattle
Calvin Johnson's long-awaited return will give the Lions offense a jolt.
Defenses must dedicate at least two defenders to Johnson's side, preventing "eight in the box" for Kevin Smith and freeing up the rest of the field. Use Smith against Seattle's middling run defense.
Coach Jim Schwartz confirmed that Morris will resume his "complementary" role.
Sunday's Qwest Field forecast (50-degree temps, eight MPH winds, 30 percent chance of showers)
shouldn't discourage passing, and Matt Hasselbeck faces a Lions defense that's given up the most passing TDs (18) in the NFC.
Nate Burleson is better than T.J. Houshmandzadeh. Burleson plays with more urgency, is a far superior vertical threat, and is out-producing Housh in every category.
Both are worth fantasy use against an awful Lions secondary, but Burleson is the "must-start".
My Pick—Seahawks
Tennessee at San Francisco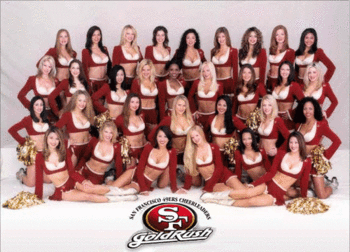 Alex Smith is a quality play in two-QB leagues, but nothing more.
Promising development for Michael Crabtree: he's now playing split end, slot, and flanker. An every-down receiver despite being just three weeks removed from his seemingly never-ending holdout, Crabtree is an every-week WR. The TDs will come.
Vernon Davis leads the NFL in receiving touchdowns. The Titans' run defense started hot, but is getting walloped lately.
They've fallen to No. 18 in the league after allowing three TDs and 300 yards on 24 carries (12.5 YPC) in the last two games. Start Frank Gore.
My Pick—49ers
San Diego at NY Giants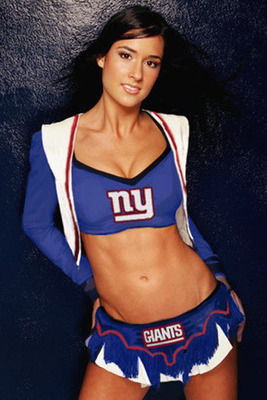 The Giants should end up with 10-plus wins despite all the criticism they've faced, but Eli Manning's plant-foot injury is killing his accuracy.
His TD to INT ratio is 3-6 in his last three games, and he's completing an awful 49.5 percent of his passes over that span.
He's a poor play against San Diego's top-six pass defense.
New York would be smart to employ a run-first game plan in this matchup. Brandon Jacobs is hot with a 4.88 YPC average since Week 5, and the Bolts are porous up front (No. 27 run defense, one rushing TD allowed per game). Ahmad Bradshaw is a worthwhile FLEX.
San Diego is more devoted to the pass than all of the above, ranking fourth in the league in attempts.
Philip Rivers, Antonio Gates, and Vincent Jackson are elite fantasy plays with a favorable Meadowlands forecast (only 7-8 MPH winds, mid-50 degree temperatures, and zero chance of precipitation).
My Pick—Giants
Dallas at Philadelphia: Sunday Night Football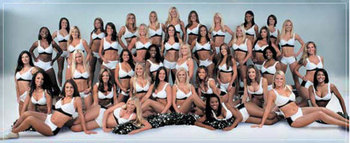 Donovan McNabb has rebounded from a befuddling Week 6 loss to Oakland, completing 67 percent of his passes with four TDs and zero INTs since.
Dallas is struggling to stop the pass, ranking 22nd overall with 12 TDs against (eighth most). DeSean Jackson and Jeremy Maclin are on fire and the forecast for Lincoln Financial is favorable (mid-60s temps, little wind, and zero chance of rain).
McNabb is a must-start. While D-Jax is an every-week WR2, Maclin also as a favorable matchup.
My Pick—Eagles
Pittsburgh at Denver: Monday Night Football
Despite the Broncos' No. 8 pass defense, No. 8 overall fantasy QB Ben Roethlisberger is a must-start, along with Hines Ward and Santonio Holmes (as a WR3). Heath Miller is also an every-week play.
Pittsburgh should be able to move the ball, however, and Rashard Mendenhall's is the designated goal-line back. He's a fine bet to score.
The Denver weather (50-degree temps, eight MPH winds, 30 percent chance of rain) won't strongly hinder passing, but Kyle Orton has an unfavorable matchup.
The Broncos' backfield situation requires weekly monitoring, but some roles seem to have been established. Moreno is the new starter (he's started both of Denver's two games since Correll Buckhalter's return from an ankle sprain) and slight favorite for goal-line carries.
Brandon Marshall is an every-week play despite his slow Week 7, but Tony Scheffler isn't even a solid TE2.
My Pick—Steelers
Write a Comment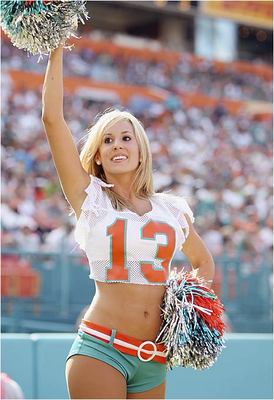 Write a Comment and tell me what you think of my picks and my article
Thanks!
Keep Reading