Five things to look for in week 9 of the NFL.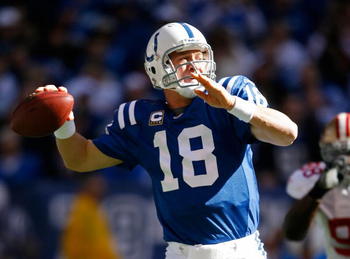 1. Peyton Manning goes for 300+ yards and 4 touchdowns. Peyton Manning has a history of torching the Texans defense. The Texans are 5-3 and face the biggest game of the franchises history. Unfortunately for them Peyton is having his best season yet. The Texans secondary has been the weak link all year long and Sunday will be more of the same.
2. Kurt Warner bounces back.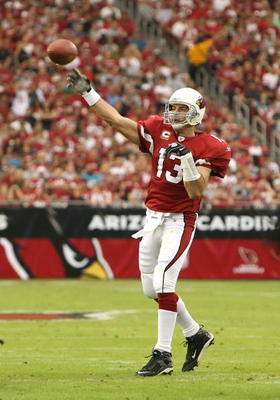 Warner threw five interceptions last week versus the Panthers. Warner is also not having a very good season he has as many touchdowns and interceptions and has led his Cardinals to a disappointing 4-3 record so far this year. This week he going against a Bears defense that allowed Matthew Stafford to throw for 300 yards against them.
3. Steelers beat Broncos.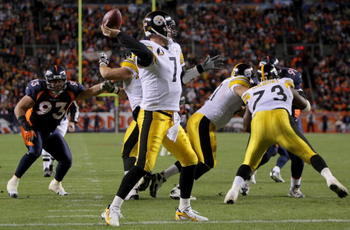 In the game of the week the Steelers go to mile high on Monday night to face the 6-1 Broncos. The Steelers are 5-2 and the Broncos are at home but for some reason I'm not completely sold on the Broncos. I think have a shot at getting into the playoffs but I don't see them competing with the big boys.
4. The Giants get back on track.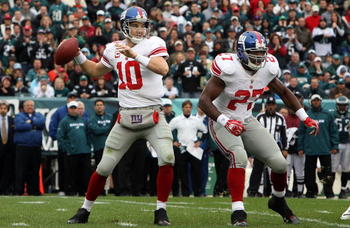 The Giants have lost three in a row and this week they are facing the 4-3 Chargers. Giants running back Brandon Jacobs seems to have been broken down by all his trucking of defensive backs. The Giants still have a top tier defense and one of the best quarterbacks in the NFL.
5. The Chiefs Jaguars game will be the worst of the week.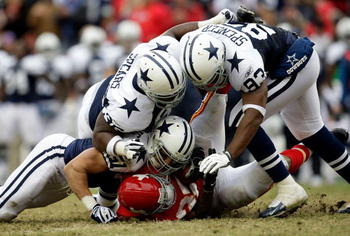 The Chiefs are 1-6, the Jags are 3-4. The Chiefs will have to go into this game without suspended running back Larry Johnson who wants out of Kansas City. The Jaguars are coming off the most embarrassing loss of the year losing to the then win-less Titans 13-30.
Keep Reading