Midseason NFL Report Card: Top Five Impact Rookies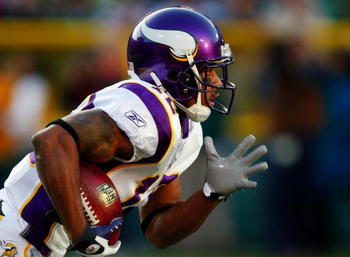 We have reached the halfway mark of the 2009 NFL season and this year's rookie class is already making their presence felt. Out of the top five teams in the league, four of them have rookie starters that are making significant impacts. There are also a few rookies who will undoubtedly be Pro Bowl selections if they keep up their stellar play. Here is a look at the NFL's Top 5 Impact Rookies at the halfway point.
5. WR Austin Collie-Indianapolis Colts
Austin Collie's 30 receptions, 330 yards and 4 touchdowns for the Indianapolis Colts through seven games has helped fill the void left by the departure of future Hall Of Famer Marvin Harrison. The fourth round pick from BYU is the perfect compliment to Reggie Wayne, who is having another Pro Bowl season. This is one of the reasons why Peyton Manning and the Colts are 7-0.
4. QB Mark Sanchez-New York Jets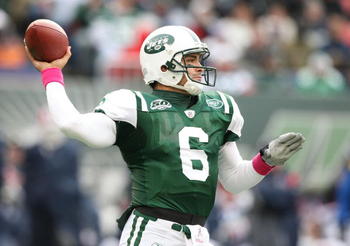 Mark Sanchez started off the season by leading the New York Jets to a 3-0 record, including a big win over the New England Patriots. He was also named NFL Rookie Of The Week three consecutive times. Although the Jets have lost four of their last five, the first round pick from USC has proven that he is a "Sanchise" quarterback. Sanchez has thrown for 1,443 yards and 8 touchdowns through eight games in the Big Apple.
3. LB Brian Cushing-Houston Texans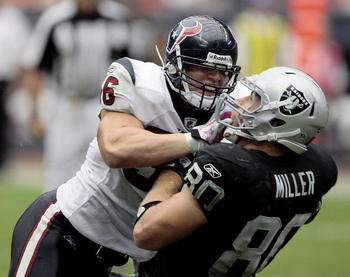 Brian Cushing has already established himself as one of the most tenacious linebackers in the AFC by leading the Houston Texans in tackles in six of their first eight games. The first round pick from USC, who is fifth in the NFL with 66 tackles, has already been named the AFC Defensive Player Of The Week twice this season.
2. FS Jairus Byrd-Buffalo Bills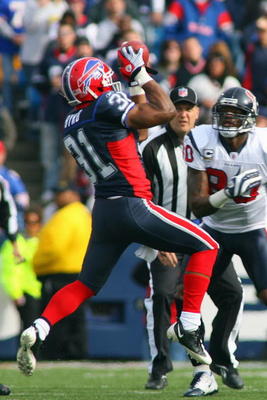 Jairus Byrd has caused havoc this season in the Buffalo Bills secondary by snatching a league leading 7 interceptions—six coming in the last three games. Byrd is only the second player in the NFL's modern era to have three consecutive games with at least 2 interceptions. The second round pick from Oregon is the primary reason why the Bills defense ranks second in the league with 15 picks.
1. WR/KR Percy Harvin-Minnesota Vikings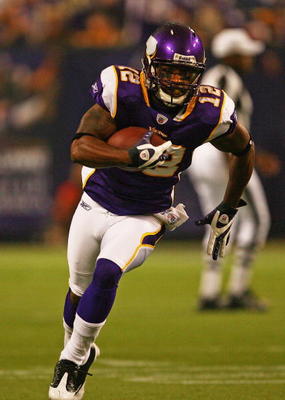 Percy Harvin's presence on the field makes the Minnesota Vikings one of the most explosive teams in the NFL. Harvin is the league's leading kick returner with 860 yards and 2 touchdowns. The first round pick from Florida has five returns of 40 yards or more and averages 30.7 yards per return. Harvin has also made big plays on offense with 28 receptions, 396 yards and 3 touchdowns, which has helped jump start the Vikes to a 7-1 mark.
Keep Reading