Dierdorf and Enberg's "Nice Thighs" Calendar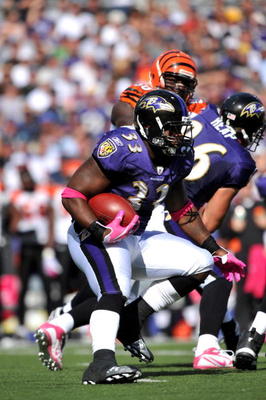 Did anyone else raise an eyebrow during the Broncos-Ravens game when Dan Dierdorf began ranting about Le'Ron McClain's thighs?
It even included a prolonged close-up shot of McClain's butt and thighs. It reminded me of Dick Enberg exclaiming "Look at the size of his thighs!"—or something like that—when calling a Chargers game a few years ago.
If Dierdorf and Enberg could put together a NFL "Nice Thighs" calendar, who would they pick?
Michael Turner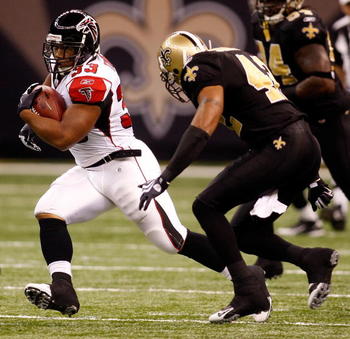 When he was playing for the Chargers, I believe Turner was the subject of Enberg's original "Nice thighs!" monologue.
His unyielding adoration of Turner's thighs was complete with a much-longer-than-necessary close-up shot of Turner's upper legs and caboose.
Strange TV.
Before the end of his career, I think Enberg will be arrested in a Marv Albert-esque episode and it will somehow relate to his love of big thighs.
Maurice Jones-Drew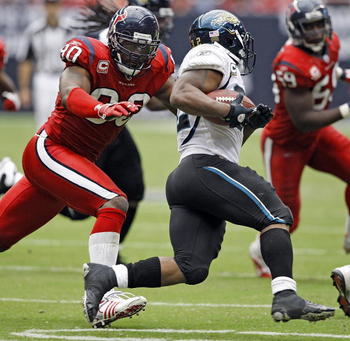 When Enberg is calling a tennis match between two scrawny Eastern-European women, I think he daydreams of Maurice Jones-Drew and his big, strong thighs.
Le'Ron McClain
Dierdorf was very impressed with McClain's thighs. Maybe impressed isn't the right word. Infatuated.
I think next year for Halloween Dierdorf is going to ask his wife to dress up as Le'Ron McClain's thighs. Although Halloween 2010 might be too long to wait...
Brandon Jacobs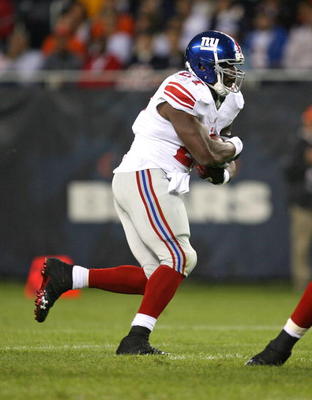 I think both Dierdorf and Enberg would like to hold on to Brandon Jacob's thighs while he runs them both over the way I would like to be punched in the face by Ziyi Zhang.
Ray Rice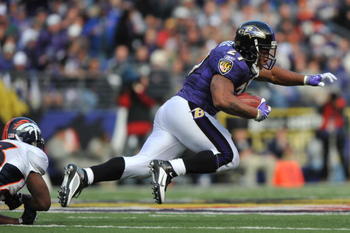 Dierdorf was so smitten with McClain's thighs that he didn't seem to notice the juicy thighs on Ray Rice.
I suppose Dierdorf and Enberg would give Rice a less than choice month on their calendar since he doesn't even have the best thighs on his team.
Marion Barber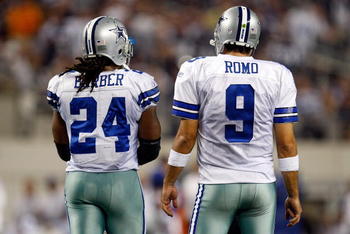 That man has strong thighs!
Since he's a Cowboy, I think Dierdorf and Enberg would dress Barber up in some nice leather chaps for their calendar.
Larry Johnson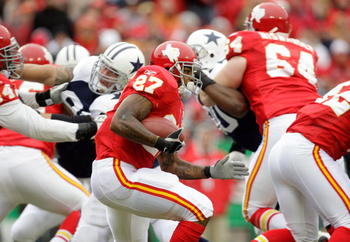 As much as Dierdorf and Enberg would love to have Larry Johnson in their "Nice Thighs" calendar, recent events make me think Johnson wouldn't go for it.
Although, he may be out of work soon so you never know. If they were smart, they'd go for a "KC BBQ" theme with Johnson and slather them all up with BBQ sauce...
Jamal Lewis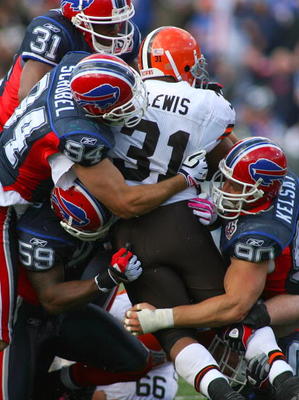 As you can tell from this picture, everybody wants to get a good look at his thighs.
They aren't in the MJ-D, Michael Turner, McClain category, though. Dierdorf and Enberg have seen better.
LenDale White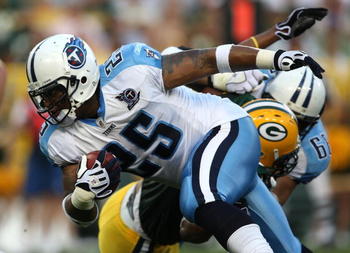 Titans fans, have Dierdorf or Enberg ever gone on a rant about White's thighs during a game? If not, they should.
Greg Jones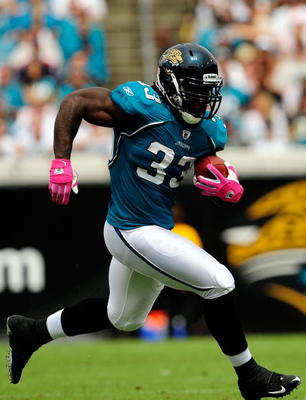 Another set of nice thighs that aren't even the best on his team! They definitely get the Enberg "Look at the size of this thighs!" stamp of approval, though.
Matt Forte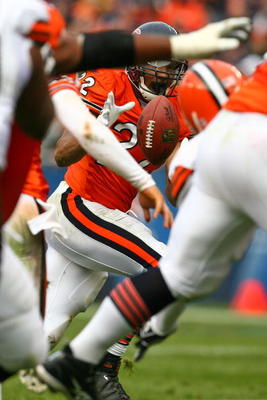 It would be good to have a Chicago RB in the "Nice Thighs!" calendar, if nothing else simply for marketing purposes.
Earnest Graham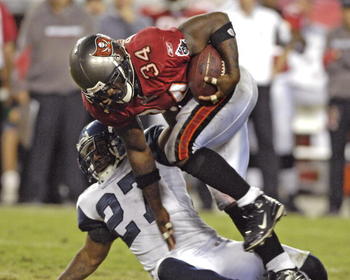 The quality of thighs is definitely diminishing here. I'm having a hard time finishing the calendar. Where's Dierdorf and Enberg when you need them?
Keep Reading

Denver Broncos: Like this team?