Formula 1 2009 Drivers: The Nearly Men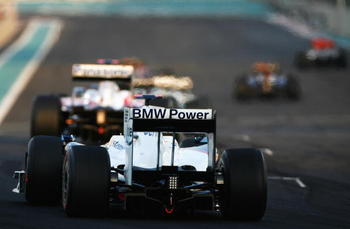 With the Abu Dhabi race at the Yas Marina concluded, it's that time of year when the Formula 1 season is reviewed, evaluated, and discussed.
It's been a major year for F1 with new rule changes, various scandals in the sport from Lewis Hamilton's "lie-gate" in Melbourne to the Renault scandal involving Briatore, Symonds, and Piquet.
Also, there was much talk midway through the season of F1 having a major split with all but two of the teams wanting to switch to their own FOTA series which could have resulted in F1, as we know it, dying.
Here are the "Nearly Men" of this year's championship. From Massa to Fiscihella, these are the guys who just failed to finish in the top ten in the standings for a variety of reasons.
Felipe Massa - 11th (22 Points)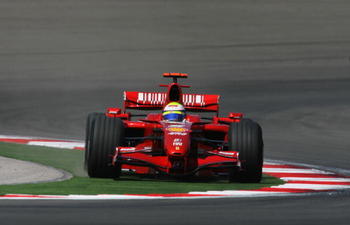 After a fine 2008, big things were expected of Massa this year.
At the start of the year he was let down by the performance of the Ferrari and failed to score a point until Spain.
That being said, the rain cost him points in Malaysia and his retirements in Melbourne and China were problems out of his control.
After Spain, he was a changed man and put in some good qualifying performances to finish no lower than sixth in the next four races, including a podium in Germany.
At this stage of the season he was clearly outperforming Kimi. Sadly, he suffered that horrid crash in Hungary when a suspension spring off of Ruben's Brawn hit his helmet and knocked him out.
That ruled out Massa for the season. 2010 will not only be a testing year for him as he returns, but also because Alonso will be his teammate.
Heikki Kovalinen - 12th (22 Points)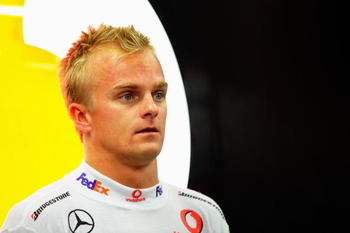 It was very much a mixed year for Heikki. In truth, he handled the poor McLaren better than Lewis at the start of the year, but struggled overall.
He is not a bad driver, but perhaps doesn't quite have the temperament nor streak to adapt into a consistent top driver.
That being said, his McLaren suffered reliability issues which affected his performance, but when presented with opportunities, he failed to grab them.
It's rumoured he's off to Toyota next season, where it would be nice to see him perform with the pressure off him for once.
Nick Heidfeld - 13th (19 Points)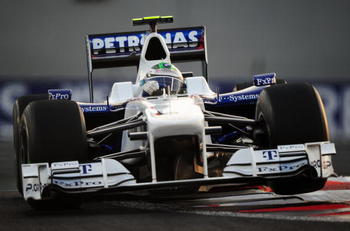 Thirteenth in the championship might look like a bad year for Heidfeld compared to previous years.
But BMW this year just didn't have the package and Nick was often involved in the scraps in midfield.
He drove well in the wet in Malaysia to earn second and only retired in two races all season.
He ended the season with points finishes and should do enough to earn a seat next season with either Qadbank, if they're around, or a new team.
Robert Kubica - 14th (17 Points)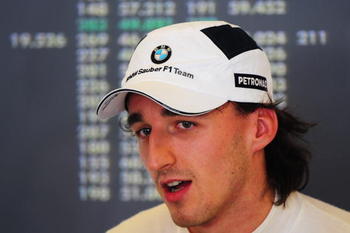 A frustrating year for the stylist Pole who will still feel angry with the team for not pushing on in last year's championship.
He suffered poor luck at the start when the incident with Vettel in Melbourne late on robbed him of a podium.
He drove well at Monaco and Spa before showing Renault what he can do for them next season with a strong second place in Brazil.
A guy to watch in 2010 for Renault, who hopes to have a happy relationship with the Pole.
Giancarlo Fisichella - 15th (8 Points)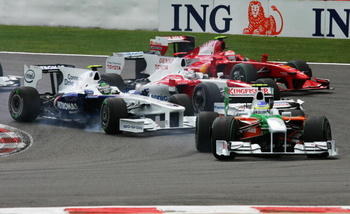 A bit of an unlucky year for Fisi.
He drove well for Force India for much of the year in what was a poor car. Then came the sudden improvement of the car at Spa, where Fisi shone.
He got a shock pole position and then held off Raikonnen in the early stages, before finishing a fine second.
He then made his dream move to Ferrari after the poor performances of Badoer, but struggled.
He has ambitions of a race-seat next year, but should be thankful with his reserve role at Ferrari.
Keep Reading