Baby's Losers: Will the Witch of November Raise Her Broom?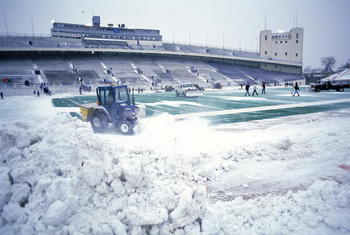 She lays in wait on Lake Superior, casting her furious eye toward Whitefish Bay. Every year, from around Oct. 12 to Dec. 20, The Witch of November will lay waste to shipping and transportation in the Great Lakes area.
The November Witch is cold air from Canada, prevented from meeting with the warm air up from the Gulf of Mexico, The result is terrifying weather that can affect not only the inland seas but, conditions ashore.
College football teams in the Great Lakes region know when the calendar turns and the days get shorter, they must prepare for a weather experience that can change the course of a game, and eventually, a season.
They must prepare themselves for the Witch of November.
1. Ohio State @ Penn State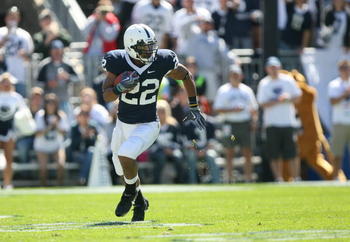 The Nittany Lions' biggest game this year was Iowa. Ohio State's biggest game was Southern California.
Those games were about revenge. They were home games as well.
Penn State and the Buckeyes were unable to win those important games.
There is nothing left to do now except finish each other off for being in this must-win situation.
Baby's Loser: Ohio State
2. Oklahoma @ Nebraska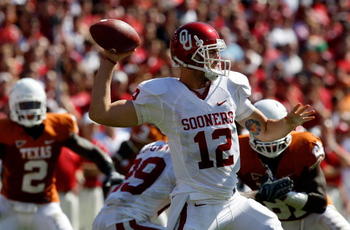 38 years ago these titans played in the "Game of the Century." Nebraska won that day, 35-31.
Fans who witnessed the 1971 Cornhuskers agree they were the greatest college football team of all-time.
Today, the Cornhuskers are hoping to stay competitive in the Big 12 North.
Oklahoma came close to winning the BCS Title last season but has struggled through three losses this season.
Let's say the Sooners get back on track this weekend.
Baby's Loser, in a close one: Nebraska.
3. Oregon @ Stanford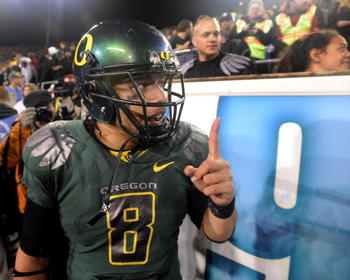 If there has been a more impressive team than the Oregon Ducks, we have yet to see them.
Having destroyed Southern California this past weekend, the Ducks now set their sights on the PAC 10 championship and a trip to the Rose Bowl.
Riding for a fall?
Stanford is a mechanical team, one who commits few errors, and usually defeats teams not given to playing smart football.
In what could be the best game of the day, look for Oregon to survive but, not without some moments of anxiety.
Baby's Loser, tight: Stanford.
4. Illinois @ Minnesota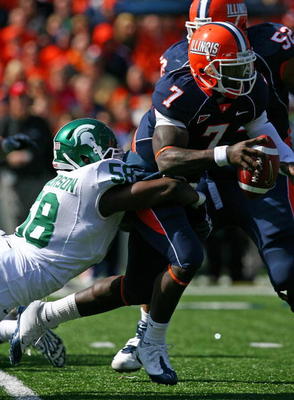 Ron Zook.
Perhaps no name in college football brings up so many varied responses.
His players love him. He is acknowledged as a king recruiter and the talent on his teams demonstrate his ability to collect players with star potential.
But the Zookster's squads are very unpredictable in the most predictable situations.
Minnesota, for their part, has played hard and played well this season. When it comes to talking about bad weather in November, the Gophers may take the prize with their new outdoor stadium.
Baby's Loser, in a thriller: Illinois.
5. The Army @ The Air Force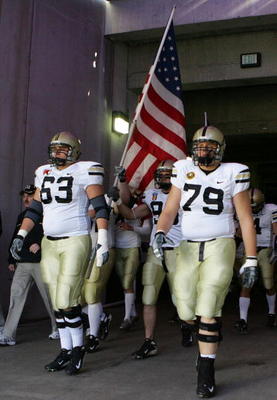 Competition will be hard and heavy when the Black Knights of the Hudson travel out to the Rocky Mountains.
At stake with be jockeying for position to capture The Commander In Chief Trophy and a meeting with President Barack Obama.
Expect no quarter to be asked for nor given.
Baby's Loser: The Army.
6. The Navy @ Notre Dame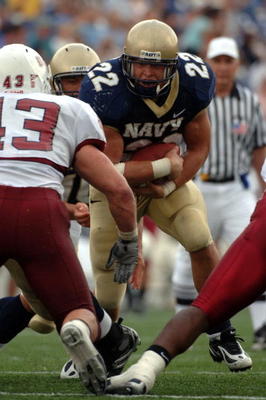 Before coach Paul Johnson left Annapolis to take over the Georgia Tech program, he led the Midshipmen to a stunning upset of Notre Dame, breaking a 44-year losing streak to the Fighting Irish.
The amazing Johnson is still working his magic but, in Atlanta.
That is a good thing for the Fighting Irish.
Baby's Loser: The Navy.
7. Maryland @ N.C. State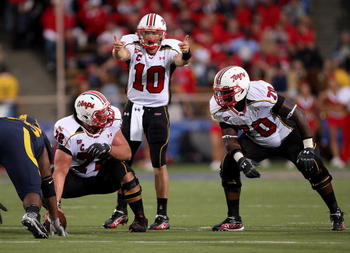 Two of the strangest teams in the country this season.
The Terrapins defeated Clemson, while the Wolfpack handed Pittsburgh their only loss of the year.
The lack of a rushing attack will eventually hurt Maryland in this ACC clash.
Baby's Loser: Maryland.
8. Saturday's Tough One: Kansas @ Kansas State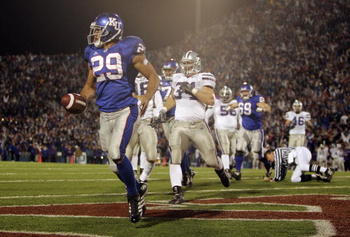 Welcome to Manhattan. Kansas that is.
The Wildcats are improved over last season and occupy first place in the Big 12 North.
The Jayhawks opened the season with five victories but, followed such success with three straight defeats. Kansas is now in last place of the Big 12 North.
Baby's Loser, in a tight one: Kansas.
9. Game of the Week: LSU @ Alabama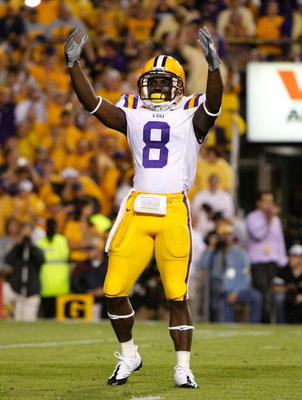 Two tremendous defenses collide as Nick Saban takes on his former team in a battle for SEC West supremacy.
The LSU running game is showing signs of improvement and the Tigers are in a must-win situation.
Alabama quarterback Greg McElroy has faded in the past three games, completing less than 50 percent of his passes.
A shaky vote here for the Tide to scrape by due to the home field advantage.
Baby's Loser: LSU.
Halloween Week Results For Baby's Losers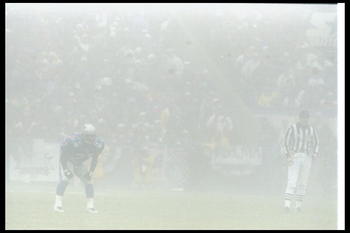 Last week, Baby Tate went 7-2, missing Illinois and Auburn. 60-21 For The Year.
40 other people provided picks. Not a soul was below the Mendoza Line. A truly outstanding effort by everyone, the best overall performance of the year.
There were no 9-0 records this week, Ron Zook did everyone in with the exception of Trey J., a former "employer" of Zook when he was at Florida.
Trey argued that Zook always wins a game each season to save his job and that his Illini would defeat Michigan. So three cheers for Trey!
Before you get too excited, you should notice Zook is back on the picks this week, in what could be the worst weather game of the week at Minnesota.
8-1: Trey, Carl S., Ryan R., Scott R., Iceman and the ever consistent Connor.
7-2: Baby Tate, 12, Michael C., 007, Michael O., Drew (Congrats for the great comeback, Drew), Red Raider, Kevin, Blake B., Bill B. (We owe him one for the GAgame), Tyler L., Daniel H., and Jared.
6-3: Ronnie, Tim C., Dan B. Ga Dawg, Kent, Tyler S., Ben Long, Run Tell, Alex F., Josh M., Matt S., Cliff T., Tom O., Jim, Charles A., James W., and Zodiac.
5-4 Kimberley (There you go!), Tim P., and Sean C.
Louie went 6-2 for the week but did not pick the GA Tech-Vanderbilt game.
Keep Reading

Alabama Crimson Tide Football: Like this team?