The Mistakes Made By Manuel Pellegrini At Real Madrid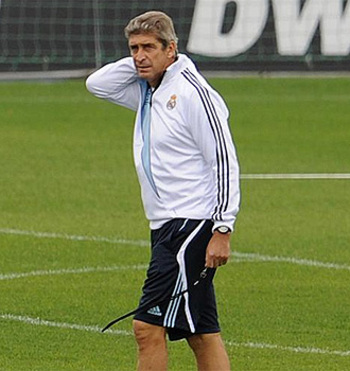 Please don't consider me as one of those who are crying to sack Pellegrini after the ridicule suffered at the hands of a team which plays with the Real Madrid Castilla.
I belong to the minority of the Madridistas (which includes the whole squad except maybe Guti) who are sick of quality managers being sacked and want Pellegrini to stay.
Everyone has seen the quality of football that Manuel Pellegrini can make his team's play in his five year stint with Villarreal, and there is no doubt that he is up there with the best.
I believe that Manuel Pellegrini can also make Real Madrid play good football and help them win some trophies.
Everything is fine with Pellegrini but somehow he is repeating the same mistakes or is overlooking them, and those mistakes are costing Real Madrid and have branded them to be be suffering from "Cristiano-dependencia".
Everything would be fine if Pellegrini rectified these mistakes:
Playing Marcelo At Left-Back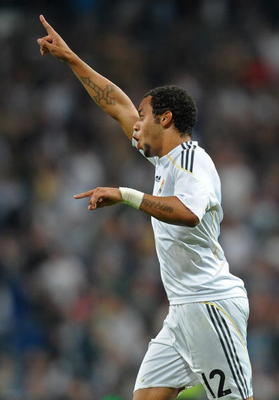 Marcelo is brilliant going forward, there is no doubt about it. Marcelo has a bright future in front of him if he plays on the left hand side of midfield.
In the first few matches, it was for all to see that Marcelo is not someone that you want in your defense and the horrible performance against Sevilla had made it clearer, but somehow Manuel Pellegrini continued to play Marcelo.
Allowing Lassana Diarra To Play In Front Of Xabi Alonso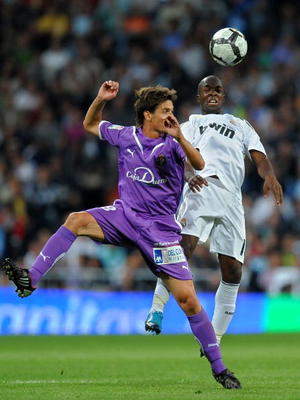 Xabi Alonso and Javier Mascherano's pairing in the midfield was the best by far in the Premier League.
And when Real Madrid signed Alonson in the summer, I was hoping that 'Lass' and Alonso would make a similar type of dominating pair in the midfield. But somehow it all changed 'Lass' took the role of Alonso and Alonso got the role of Mascherano.
The number 10 jersey has gone to the head of Lassana "Lass" Diarra. Diarra goes on wandering in attack and leaves the job of the ball winning for Xabi Alonso.
Alonso spends the match collecting the balls instead of playing his natural passing game. The role reversal is killing Alonso's quality, and yet Manuel Pellegrini has done nothing to change it.
Playing Lassana Diarra Instead Of Mahamadou Diarra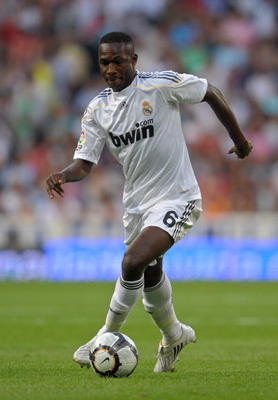 Lassana Diarra's poor form this season and his habit of going forward, as stated in the previous slide, is not helping Real Madrid's defenders at all. And then there is the high number of goals conceded through set-plays.
All of this can be taken care of by playing the Malian international Mahamadou Diarra—who is not a player who would venture forward leaving Xabi stranded behind picking up balls. Mahamadou's aerial ability would also prevent players scoring easily against Real Madrid on set-plays.
Also he provides a better cover to the center backs and is a better ball winner than 'Lass'.
Not Playing Kaka In The Center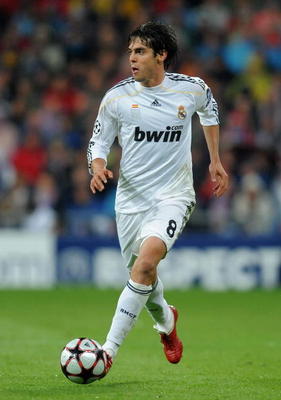 We have all seen Kaka dominate proceedings whilst playing in the center just behind the striker(s) for Brazil and AC Milan.
But here at Real Madrid, Kaka is played on the left wing and seems very ineffective. Even Kaka has complained that he is being played out of position.
Kaka needs to play in the center for him to be effective any kid can tell you that, but Pellegrini continues to deploy him on the left wing. It's truly sad.
Playing Raul More Than Higuain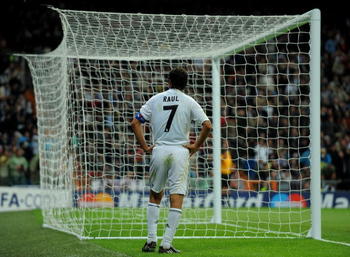 Every Madridista loves Raul, he has given so much to the club but now Raul, despite scoring goals, is a hindrance to the team.
With no disrespect intended to the great man, Raul should step down. Raul is not playing well with Benzema and is getting in the way of both Benzema and Kaka.
In the match against Sporting Gijon when Kaka for the first time played in the center, Raul kept on getting in the way or went behind Kaka making Kaka the striker!
We love you Raul but it is time you sat on the bench and made way for our best player of last season Gonzalo Higuain—who has had the least number of chances.
Not Trusting Rafael Van Der Vaart Enough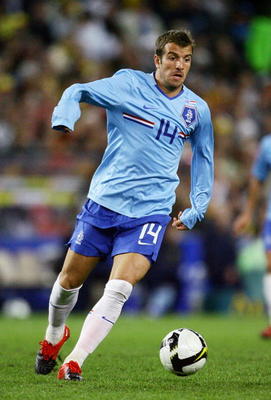 Nearly all of the Madridistas believe that Rafael Van Der Vaart has what it takes to prove his worth at Real Madrid provided he is given appropriate chances.
But somehow Van Der Vaart found himself behind Royston Drenthe in the pecking order in the match against Sporting Gijon and on the bench for the match against Milan despite giving a good performance against Valladolid.
It's really hard to believe that a player like Drenthe is trusted more at Real Madrid than Van Der Vaart.
Cure For The Problems & The Solution to the Left Back problem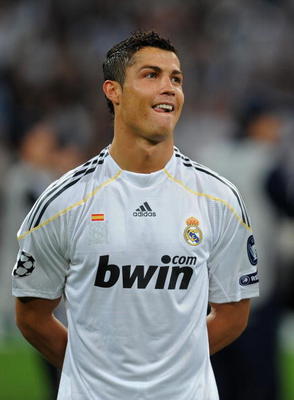 Real Madrid do need a specialist left back but for the time being (till January) Ezequiel Garay (preferably) or Alvaro Arbeloa should fill in at left back.
The suggested formation (in absence of Cristiano Ronaldo):
Formation: 4-3-3
-------------------Casillas-------------------
Ramos-----Pepe-------Albiol-----Garay
------Mahamadou--------Xabi-------------
----------------------Kaka---------------------
Granero--------Benzema-------Higuain
Benzema could be replaced with Ruud Van Nistelrooy if required and Granero can interchange positions with Kaka or Van Der Vaart can even play instead of Granero.
When Cristiano returns:
Formation: 4-3-3
-------------------Casillas-------------------
Ramos-----Pepe-------Albiol-----Garay
------Mahamadou--------Xabi-------------
----------------------Kaka---------------------
Cristiano--------Benzema-------Higuain
I hope Pellegrini does realize his mistakes and rectifies them otherwise it's curtains for him.
Keep Reading

Real Madrid: Like this team?