Top 6 Blocks of Anthony Randolph's Short Career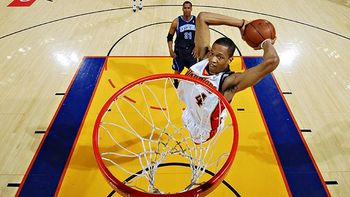 Anthony Randolph, when it's all said and done, is going to be a very special player in the NBA. Randolph has superb athleticism for a big man, and at times yes he'll get beat, but with his length he can make up for it by blocking the offensive players shot.
He's already proven that he can alter shots thanks to his wing span. In just 18 minutes per game last year in his rookie season Randolph averaged 1.2 blocks per game.
Here's a look at the top six blocks so far of Randolph's young career in the NBA!
Number Six: Rashad McCants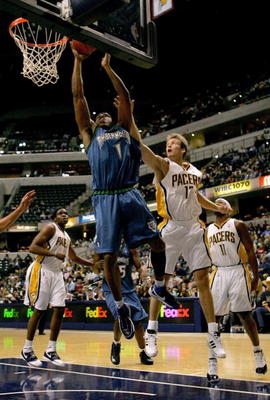 Rashad McCants thought he had an easy layup after blowing by the Golden State Warriors defender. But Randolph had other ideas, and it shows a perfect example of Randolph's wing span.
Number 5: Ben Gordon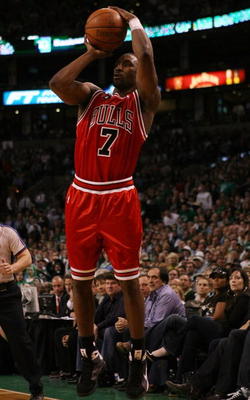 Ben Gordon is one of the league's better shooters, so when he got a pass in the corner he wasn't counting on Randolph to be flying at him to block the shot.
Most big men in the league do not have the athleticism to avoid the shooter when attempting to block a shoot on a three-pointer, but thanks to his length Randolph had no problem with blocking Gordon's three point attempt.
Number 4: Erick Dampier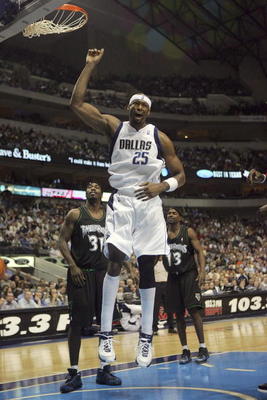 Poor Erick Dampier he thought that he had an easy dunk on a pretty feed from a Maverick teammate. Randolph had other ideas, and as Dampier wound up for a two handed dunk, Randolph came from behind and easily blocked the dunk attempt.
By the way, it can be found as number eight as one of the best blocks of the season for the Warriors.
Number 3: Tyrus Thomas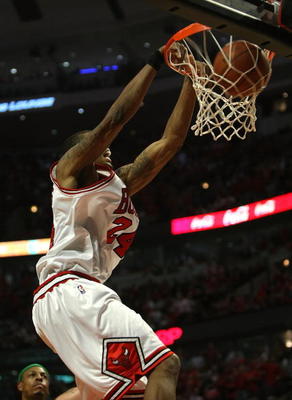 Tyrus Thomas got around Randolph and in most cases he would have had a nice easy layup or dunk against a smaller defender, but when Randolph is around, NBA players are going to realize they are going to have to do a better job at using the rim to protect the basketball.
What makes the block even more impressive by Randolph is that he's using his off hand. Randolph is left-handed and made the block with his right hand.
Number 2: Rodney Stuckey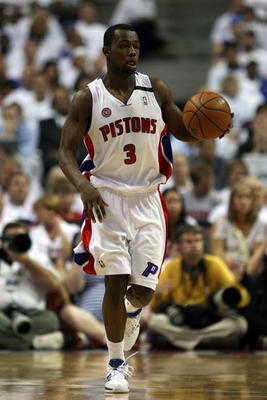 Most often when a guard and a forward are in a foot race the guard is going to win. Especially when that guard has a wide open path to the basket, but for Rodney Stuckey that was not the case.
Randolph and Stuckey battled for a loose ball and Stuckey got the head start, but Randolph's long strikes allowed for him to catch up and block the shot from behind.
Number 1: Kobe Bryant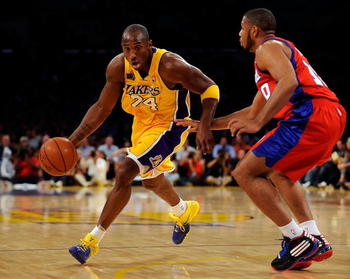 It's not everyday that a 6'10 player can come up from behind and block the dunk attempt by Kobe Bryant, but Randolph was able to. Again what makes the block even greater is that again Randolph is using his off hand to block the shot.
Keep Reading

Golden State Warriors: Like this team?