The 20 Best Blocks of LeBron James' Career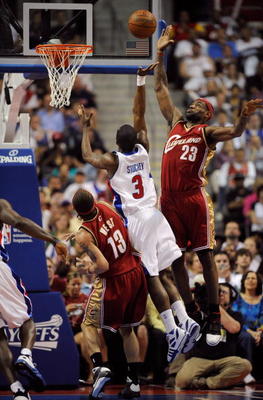 LeBron James isn't just a basketball player, he's a force of nature. Believe me, I hate how announcers fawn over him as much as anyone, but you can't ignore the fact that James is something completely different than we've ever seen before.
We all know his rim-rattling dunks and the way he bulldozes down the lane with his strength, but one of the most underrated aspects of his game is his ability to block shots.
Whether he's coming from the help side or chasing a fast break down the court, James has the ability to completely turn the momentum of a game with his defense and he does it in the most spectacular of ways.
So, here are the 20 greatest blocks of LeBron James' career.
Long live The King.
No. 20: Ray Allen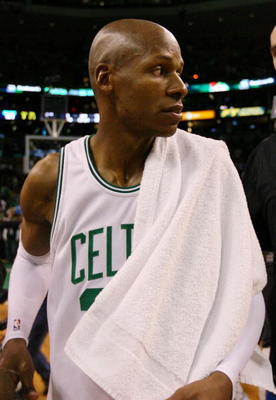 The Celtics vs. the Cavs is shaping up to be a pretty good rivalry and plays like this have a lot to do with it.
I just love how James starts running full speed as he sees his opportunity, making everyone else seem like they're going in slow motion.
No. 19: Leandro Barbosa
Barbosa is one of the quickest players in the NBA, so if he didn't have a defender in front of him, this may have been a different story, but James tracks him down and slaps the ball off the backboard.
The crowd may have wanted a goaltend, but that was as clean as it gets.
No. 18: Dwight Howard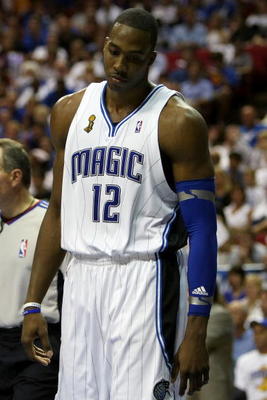 Dwight Howard and LeBron James are going to have some battles in the coming years. Dwight is a great shot-blocker and is so powerful that he rarely gets blocked, but on this occasion, James got him good.
And while Howard was complaining, James went down and nailed a three to rub salt in the wound.
No. 17: Jose Calderon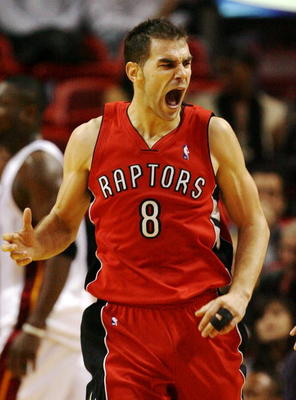 This is what happens when another country is announcing the game and James swats one of their own. They read the highlight like their reading the Lifestyle section of the newspaper.
Calderon thought he had an easy bucket, but James sent that one flying off the backboard.
No. 16: TJ Ford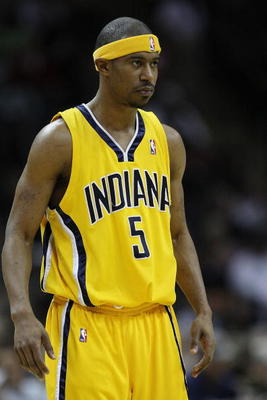 There are some skills that can't be taught, and others that shouldn't have to be taught. Slowing down for a layup when LeBron James is behind you is one of those things that shouldn't have to be taught. TJ Ford learned the hard way.
No. 15: Rip Hamilton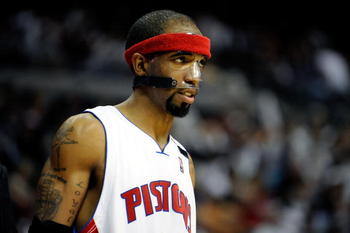 This is a new one to James repertoire. He's completely behind Rip, but somehow manages to reach all the way over him and block the ball back inbounds.
I think the Pistons would just rather forget those entire playoffs.
No. 14: Mo Williams
Before Mo and LeBron became teammates, LeBron introduced himself properly with this rejection.
Mo Williams learned not to double clutch when LeBron is nearby, but thankfully now he gets to take advantage when other poor saps forget that fact.
No. 13: Kobe Bryant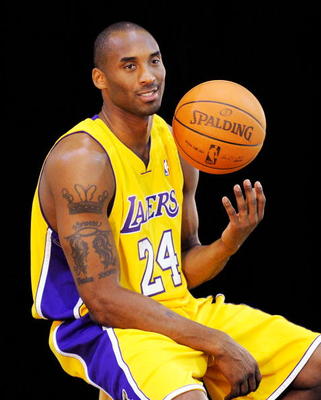 Yes, it was just a scrimmage, but it's an important moment from LeBron. Spending the summer playing with Kobe convinced him to pick up his defense a little more.
On this play, LeBron coughs up the ball and could have easily stood there and pouted, but he books it back down the court and catches Kobe trying to throw down a reverse.
No. 12: Earl Watson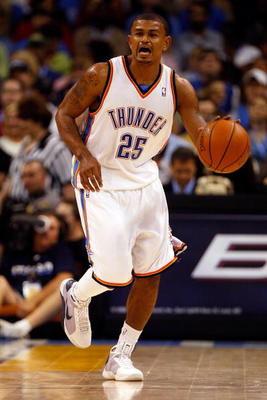 There isn't a much worse feeling than getting blocked. Having the ball end up in the stands as soon as it leaves you hand is enough to make you question yourself for the rest of the year, much less the game.
No. 11: Jamal Crawford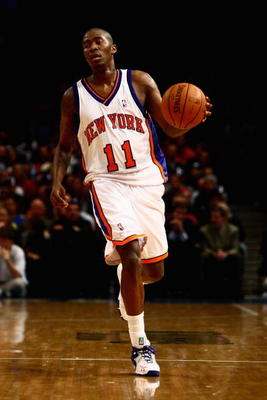 At this point, LeBron has to be playing little games with himself to keep things interesting. Like, "Can I block this shot all the way to halfcourt?"
Not that time, but it was close enough to impress me.
No. 10: Chris Bosh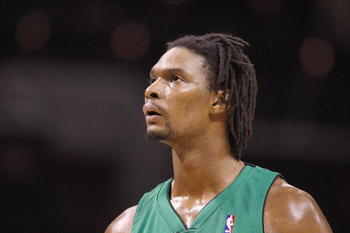 I wonder what goes through your mind when you're skying for a monster dunk and all of a sudden you see LeBron hurtling towards you.
I'm pretty sure it's something I can't print here.
No. 9: Carlos Boozer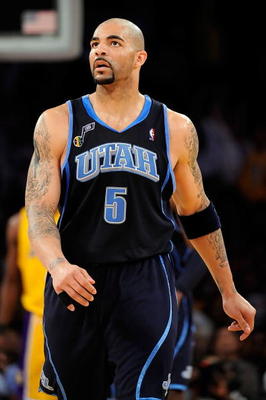 Players like Boozer rely on their turnaround. The way they push back, elevate, and get the ball up, it makes it virtually unblockable.
I would just say unblockable, but with LeBron skying up that high, you have to add in the "virtually" part to keep it honest.
No. 8: Some Poor Bastard From Angola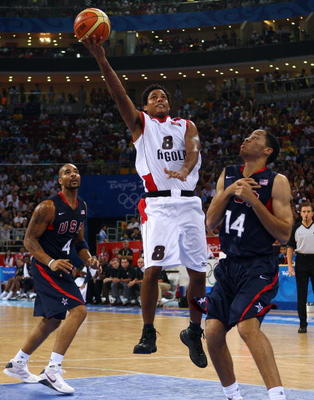 I imagine that Angola must have been pretty excited about playing some of their idols and not really expecting to win, but it still has to hurt when you get blocked like this.
LeBron throws the ball down with such force that it knocks the poor guy to the ground without even touching him. How's that for your moment in the spotlight?
No. 7: Ramon Sessions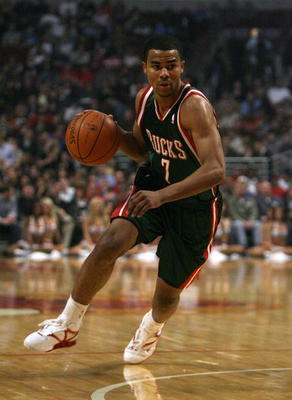 I can't decide whether my favorite part about this block is the force with which James sends it away, or the complete lack of reaction from the Bucks' bench.
No. 6: Yao Ming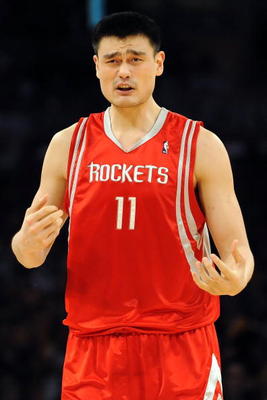 When you're as tall as Yao, you're going to have a giant target on your back for two things: getting dunked on and getting blocked. He's been dunked on a few times, but I don't know if he's ever been blocked as ferociously as this.
I like the announcer's take. "That basketball will never be the same!"
No. 5: Derrick Rose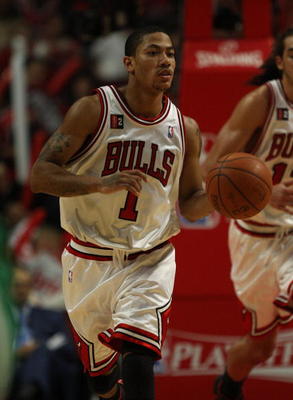 Oof. This one had to hurt. Rose may be one of the most promising young players since LeBron, but James let him know who is the Chosen One.
Not only does he block the shot off the backboard, but he also manages to keep control of the ball. If James can do that more often, he might find out why Bill Russell won so many NBA Championships.
No. 4: Baron Davis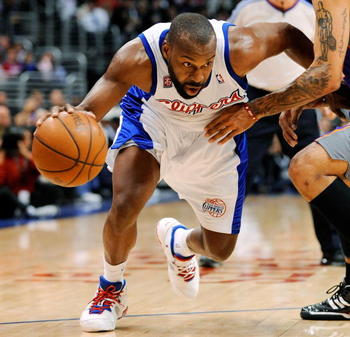 This is one of those plays that players could count on an easy dunk or layup. Davis gets the steal and is heading one direction while all of the defenders are heading another. It should be no contest.
And that's exactly what Baron though, till James sent his stuff sailing.
No. 3: Rajon Rondo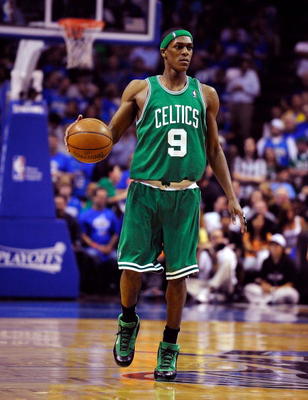 LeBron's latest and greatest.
This is such an awesome block. He sends Rondo absolutely flying with a perfectly clean block. With that block, LeBron sent a message that he is on a mission this year.
Too bad his team didn't get the message. Well, Shaq got it, but he ate it.
No. 2: Allen Iverson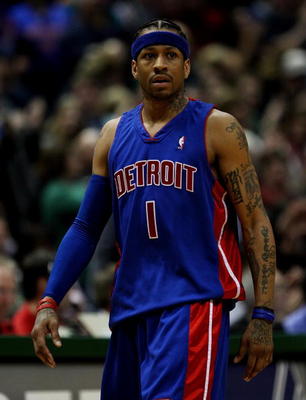 I'm not sure Iverson could have been any more demoralized from his stint in Detroit, but LeBron certainly tried to make sure.
Watch it again. Not only was it a powerful block, but James did it lefthanded.
No. 1: Jason Richardson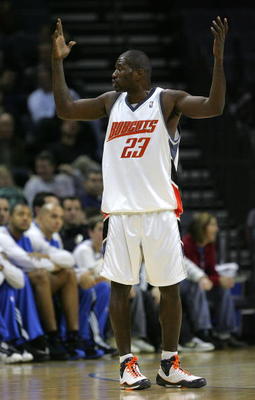 Has to be James' best block of all time. Yes, he may have gotten a bit of the hand, but it's just too awesome.
Richardson thinks that he has so much time that he goes for a 360. James was almost a half-court length behind him, but once again switches into overdrive and blocks the shot, keeps it inbounds, and leads to a Cleveland three.
Just epic.
More from Matt King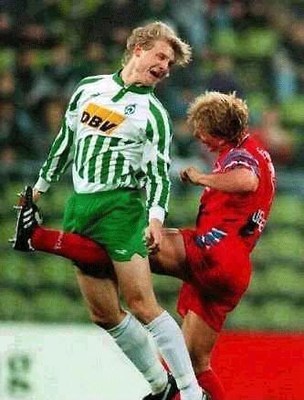 More From Matt King
Keep Reading