Serie A Major Battles: Five Key Men Confronting Their Past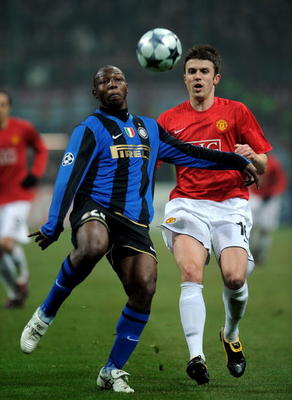 The call it the Law of the Ex.
It dictates that when a sportsman meets one of his former clubs he always manages to cause them some pain.
This weekend Serie A has such prospects in spades.
It would be a huge suprise if Livorno's Nelson Rivas (pictured) did anything to harm Inter Milan. Indeed (his former employer), he probably gave them more trouble when he was playing in their black and blue colors.
There are others, however, who could do more damage on Saturday and Sunday.
For five men in particular it will be a time to confront their past and hope to come out on top.
No. 5: Giampiero Pinzi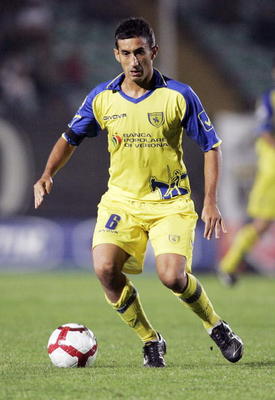 The little battling midfielder wrote a large chapter of his career so far in Udine.
He enjoyed some highs and lows with the boys from the Friuli before packing his bags for not-so-distant Verona.
He has been in good form with Chievo so far this season, reminding many of the potential he showed as a youngster. He also struck a sweet goal last weekend which almost sunk Milan.
At least, until Alessandro Nesta intervened.
It would be no surprise to see Pinzi put one over his old teammates on Sunday afternoon as Chievo have been in fine form while Udinese, for their part, have been gloriously inconsistent.
No. 4: Marco Amelia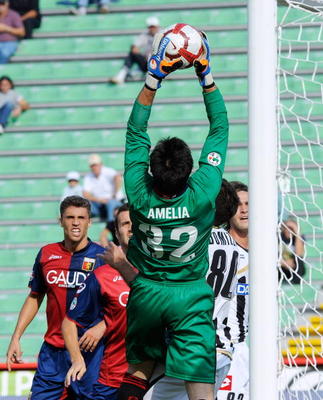 Expect the former Palermo netminder to see plenty of action when he returns to his old ground on Sunday night.
After a long time with Livorno, he signed for the Sicilians in 2008 and enjoyed one good campaign with them before moving in the summer.
A swap deal saw fellow goalkeeper Rubinho move the other way.
Palermo are in a rich vein of form at the moment having done their best to come back from an impossible situation against Inter on Thursday night.
They may be tired from their efforts there but Amelia will still have to be at his best to keep Fabrizio Miccoli and Company at bay.
No. 3: Antonio Cassano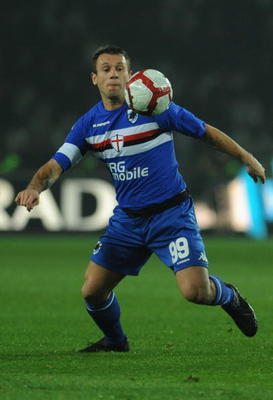 It seems like a lifetime ago that the boy from Bari was making his name with his hometown club.
He lit up the Stadio San Nicola so much that the beams seemed to emanate across the whole of Italy.
A lot of time and troubles have passed since then.
Cassano appears to have put his tempestuous attitude behind him and really knuckled down at Sampdoria to become the player everyone knew he could be. His partnership with Giampaolo Pazzini is the kind every manager would love to have at his disposal.
Despite taking a bit of a thumping from Juve midweek, Samp should be good enough to bounce back.
Although, be warned, Bari can be deadly on the break.
No. 2: Alberto Paloschi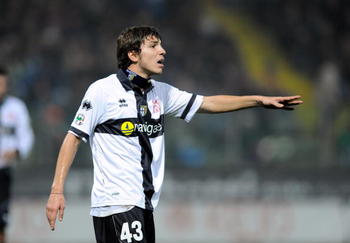 The boy who struck on his Milan debut will hope to find the net in the San Siro again on Saturday night.
It really would be no surprise to see him score against the Rossoneri defence which conceded two late goals to Napoli on Wednesday to throw away a couple of points.
He is quick, sharp and the heir to Pippo Inzaghi's throne.
However, a victory in Milan should really be beyond Parma as the teams battle it out for fourth place.
Mind you, Leonardo's men are so hard to predict, you really never know.
No. 1: Ciro Ferrara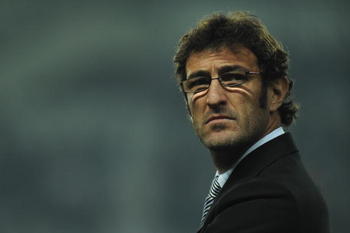 There will always be a piece of the Juventus manager's heart in Napoli.
He helped to write some of the greatest chapters in the history of the club from the San Paolo and was born and bred in the city.
There will be no room for sentiment this weekend, however.
Put quite simply, Juventus have got to down the resurgent Neapolitans if they hope to keep on the tail of league-leading Inter.
Of course, it is an interesting match for the Cannavaro family too with brothers Fabio and Paolo likely to be in opposition.
Napoli are on a good run but it would be hard to believe they can scupper the Bianconeri after their mauling of Sampdoria.
Either way, some spectacular football seems guaranteed.
Keep Reading