The All-Motorsport Power Rankings: Week 41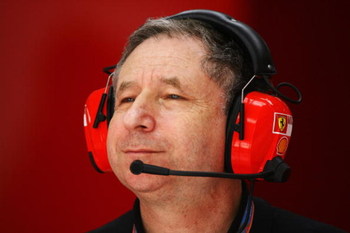 Welcome to a special Halloween edition of the Motorsport Power Rankings.
That very smug looking man in the picture is Jean Todt, the man who (by the letter of a very simple law) now runs all of motorsport. And the really scary thing is, well, look at the headphones he's wearing!
If that's a sign of what's to come in the next four years of F1 then that costume is more frightening than any kid under a bed sheet.
Away from the Ghost of F1 Past, more titles have been decided this week, with four (or one depending on how you want to argue) newly crowned champions in the rankings this week.
The All-Motorsport Power Rankings are a part-time feature on Midweek Motorsport on Radio Le Mans, every Wednesday at 8pm UK, 3pm Eastern (I think), 12pm Pacific, and on Itunes forever more.
15. David Stremme (NASCAR)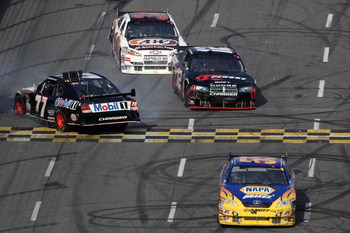 What's better than taking out your teammate once?
Why, taking out your teammate twice of course.
Don't let the door hit you on the way Stremme.
14. Fernando Alonso (F1)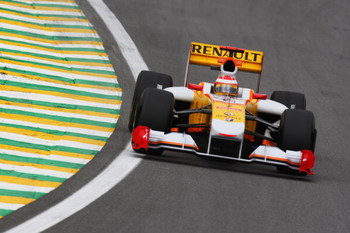 He's looking for a "great result" in Abu Dhabi to say goodbye to Renault.
Romain Grosjean already has a spot to crash picked out.
13. Ross Brawn (F1)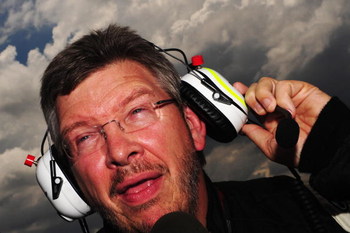 Bernie Ecclestone believes Ross Brawn should be knighted.
You Maj,
Don't knight him until we have a confirmed British GP. You do naff all else, make yourself useful.
12. Bernie Ecclestone (F1)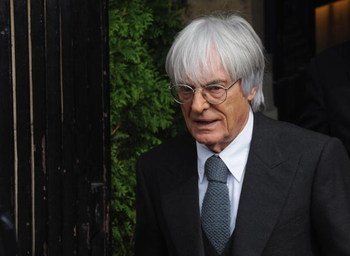 Formula One doesn't need a British Grand Prix apparently.
It also doesn't need medal systems, night races or a dozen races on character free tracks in the Far East no-one goes to. So there's always hope.
11. Michael Schumacher (F1!)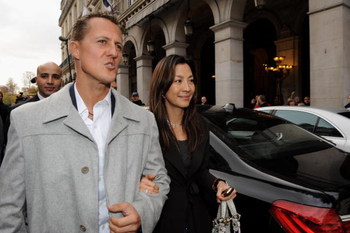 Micheal may be "running" F1 in Todt's FIA.
If that's not a terrifying enough idea to make this a Halloween Special, I don't know what is.
10. Jenson Button (F1)
9. Juan Pablo Montoya (NASCAR)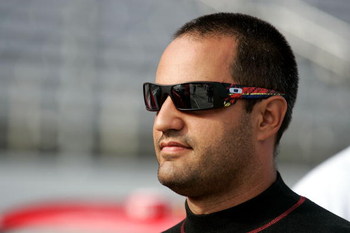 Felix Sabates on "Taco-gate".
"I didn't take it too seriously. He needs to get his geography corrected, because they don't have tacos in Columbia."
I think that actually makes it worse.
7. Timo Scheider (DTM)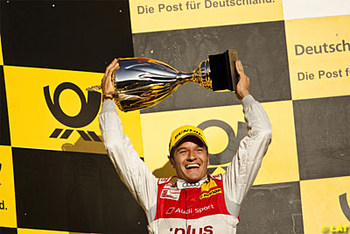 Only the second driver to retain the DTM title, and making Audi the first manufacturer to win three consecutive titles.
The DTM is touring car racing at it's best so you deserve a video and a a race report.
6. Casey Stoner (Moto GP)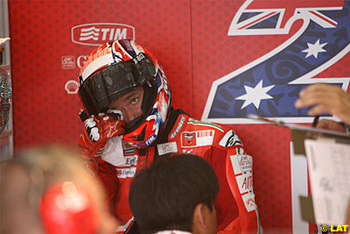 What do you mean it's too soon to start previewing the 2010 season?
5. Jean Todt (Everywhere)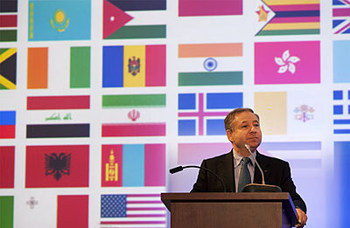 I believe that, like a lot of short men, Todt has a Napoleon Complex.
If so, don't expect a Russian Grand Prix anytime soon
4. Ben Spies (World Superbikes)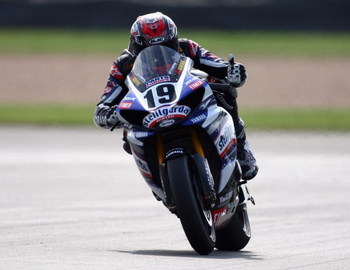 3. Jimmie Johnson (NASCAR)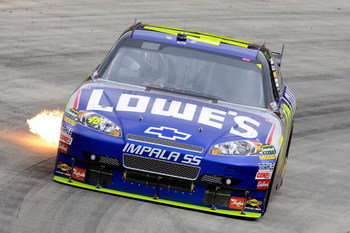 Even further ahead in the NASCAR standings now, and the only driver I actually hope USF1 are linked with.
2. Sebastien Loeb (WRC)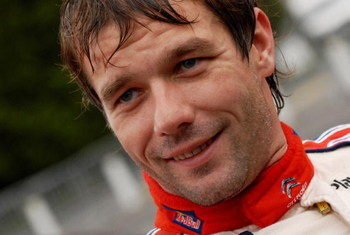 WRC title No. 6 after winning Rally GB.
You see, the WRC had me almost thinking it was competitive for while there.
1. Valentino Rossi (Moto GP)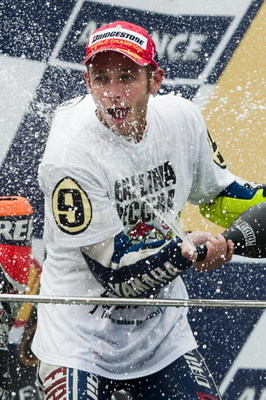 Clinched his seventh Moto GP title in Malaysia.
Seven is one more than six, so naturally he's number one.
I can do maths, me.
Keep Reading