Florida Gators: Midterm Report and Primer Review!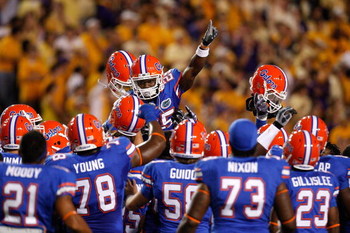 Late October is finally here and that means midterm reports are due for Urban Meyer and his top ranked Florida Gators.
Although undefeated and ranked first in the BCS, the subject matter covered in the first half of this term proved more difficult, bizzare, and commical than the Gators expected.
Anticipating that the second half of the term will offer as many surprises as the first, here's a quick review of subject matter that may be in play as they continue their quest.
So grab your pencils, notebooks, and student id's, it's primer time!
Subject: English - Figure of Speech One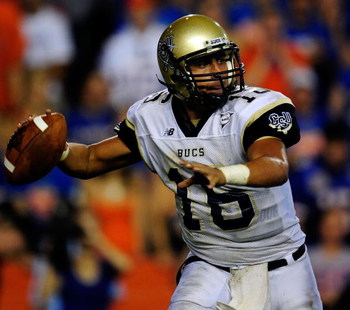 Concept:
Irony
Used in a sentence:
Isn't it ironic that Charleston Southern has completed more passes, 18 in all, than any other opponent on the Gator's schedule!
Subject: English - Figure of Speech Two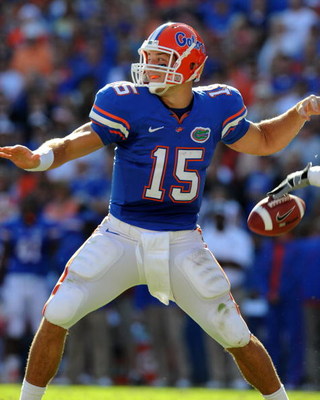 Concept:
Metaphor
Used in a sentence:
Florida's nine fumbles are prematurely deployed drag chutes that slow the Gator express way down.
Subject: English - Figure of Speech Three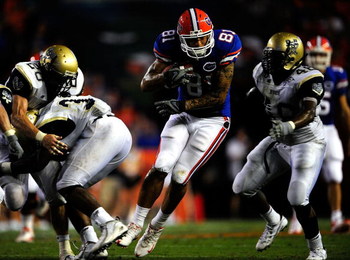 Concept:
Simile
Used in a sentence:
The Gator's early season non-conference opponents are like miniature cakes with topped with a delicious, creamy frosting.
Subject: Mathematics - Fundamental Terms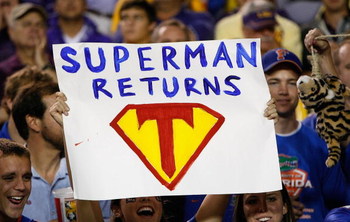 Concept:
Whole Numbers
15—Tim Tebow
Seemingly whole once again after his concussion in Kentucky, warm up at LSU, and beating at the hands of the Hogs, Tebow is looking to poke plenty of holes in the defense of Mississippi State.
Subject: Mathematics - Graph Plotting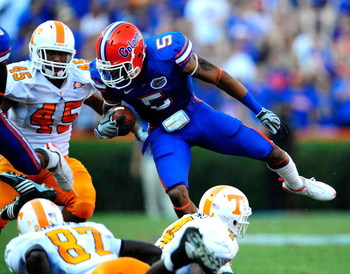 Concept:
X, Y, and Z Intercepts
With two interceptions each, Janoris Jenkins, Major Wright, and Joe Haden make the Gator defensive backfield extremely dangerous no matter what plane the opposition attempts to use.
Subject: Geometry
Concept:
Leg of a Trapezoid
Brandon Spikes, Gator defensive captain and Tim Tebow alter ego, is suffering from a groin pull after his legs and torso did resemble the shape of a trapezoid.
If unable to play against the Mississippi State Bulldogs, hopefully Spike's replacement will resemble a Linear Fit rather than an Irrational Number.
Subject: Science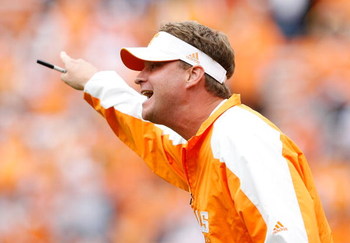 Scientific Instrument:
Anemometer—a device used to measure the speed of wind.
Perhaps followers of Lane Kiffin can use this to monitor the volume of hot air coming out of the mouth of this very outspoken rookie SEC coach.
Scientist have discovered that Kiffin's overactive production of hot gasses necessitates frequent release—usually in the direction of Florida.
Subject: Earth Science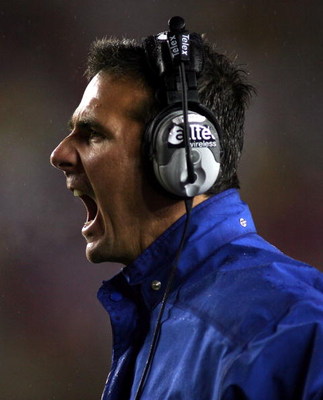 Concept:
Fumarole: A vent or opening through which issue steam, hydrogen sulfide, or other gases.
A picture perfect example of a fumarole can be found on the sidelines of any Florida game when the Gator offense fumbles the ball. Understandably upset, Urban Meyer's ears transform into fumaroles and spew forth stress induced gasses.
Often, fumaroles are accompanied by flank eruptions and sometimes ejecta.
Subject: Plate Techtonics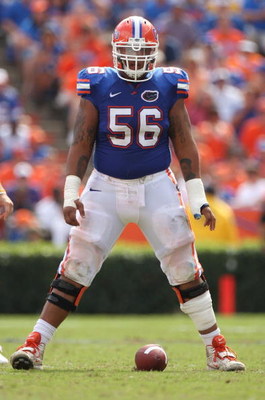 Concept:
Subduction zone: The zone of convergence of two tectonic plates, one of which usually overrides the other.
Earlier this season, the Florida offensive front line created subduction zones as they completely overwhelmed opposing defensive lines. However, against Arkansas, the Gator O line more closely resembled a strike-slip fault.
Subject: Psychology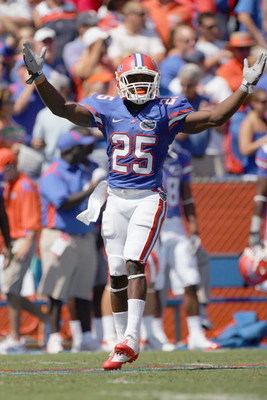 Concept;
Divergent thinking: An aspect of creativity characterized by an ability to produce unusual but appropriate responses to problems.
Florida offensive coordinator Steve Addazio could use a bit of time in an isolation tank to dream up new ways to use the tools he has on offense. Using ice cream flavors, the current Gator offense could be described as rocky road. What Addazio needs to do is churn up a new flavor such as Gator Fun and Run Crunch.
Subject: Futuristic Modeling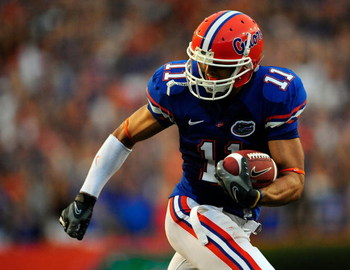 Concept:
Chaos theory : a branch of mathematics which studies the behavior of dynamical systems that may be sensitive to initial conditions.
Moving forward, the Florida Gators, and the rest of the college football world, should stop trying to compare today's squad with last year's national championship team. The Gators have struggled when attempting to regain the offensive look of last year and need to create a strategy that works with the tools they have.
Keep Reading

Florida Gators Football: Like this team?