Oops, Pow, Surprise! The 12 Worst Cheap Shots in Recent NFL History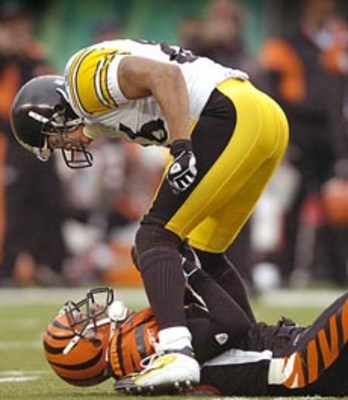 When bodies move quickly in motion towards each other, occasionally their contact enters the troubling strata of "cheapness".
It's a difficult notion to pin down, but you can bet NFL Commissioner Roger Goodell is holding a lot of important meetings about it.
Luckily, we can skip those meetings and learn to just know them when we see them.
Here are twelve of the worst NFL cheap shots (with video!) from the past few years. Study them well, sirs and madams.
Clifton Smith Absorbs Dante Wesley's Shoulderpads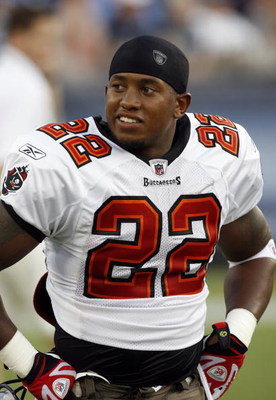 Carolina safety Dante Wesley plowed into Tampa Bay punt returner Clifton Smith, who had already signaled for a fair catch.
On replay, you can see Wesley leaves his feet for the hit. Smith suffered a concussion and missed the remainder of the game.
When the best thing you can say is that at least he didn't lead with his helmet, that's grounds for ejection.
Late Hits Are For Suckas, By Brad Childress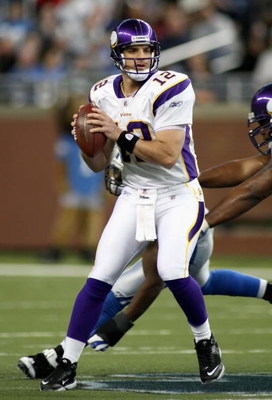 This video is actually a short film called Late Hits Are For Suckas, written and directed by Brad Childress, who moonlights as an avant garde film director, didn't you know that?
It features Gus Frerotte as King Lear, the Chicago Bears pass rush as the traitor Claudius, Matt Forte as the Running Back Who Can't Punch It In From The Goalline (for comic relief), and Jared Allen as the Avenger.
A release is still pending. But I'm really coming around on Childress, whose work on the still-in-progress 16; Wins is supposed to be top-shelf.
Travis Johnson Jaws At A Knocked Out Trent Green
Trent Green's blindside chop block on Travis Johnson was mildly cheap. The hit to Green's helmet that knocked him unconscious was unfortunate.
But the really cheap part comes when Johnson gets up and taunts Green, who lay unconscious for several minutes and was carried off on a stretcher. Johnson went on to call Green a "scarecrow" in post-game interviews, in case you wondered whether he regretted what he'd done.
Green's career never fully recovered.
Ray Lewis Hits A Clay Pigeon Also Known As Ochocinco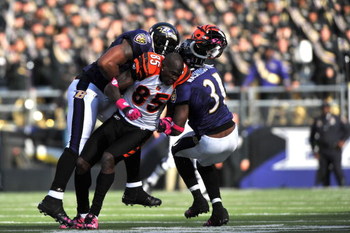 To me, nothing is cheap when you're dealing with Ochocinco.
Except talk. Talk is extra cheap. Bargain, bottom-shelf-priced, no-money-down, interest-free talk.
Oh, well, I guess they have to enforce the rule for everybody. Sorry, Ray.
Tyler Brayton Gives Jerramy Stevens The Business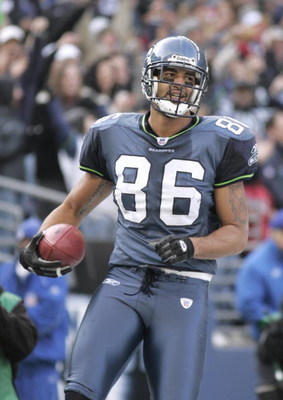 It's a good thing they wear cups.
They wear cups, right?
Antoine Barr Lays Out Sav Rocca
What is this, a preseason game?
Why is Antoine Barnes laying out Sav Rocca on downfield coverage?
How is that grounds to welcome someone to the National Football League, anonymous announcer?
Zidane watched this video and called Barnes un carrier et douche, for crying out loud.
Logan Payne Gets Sideswiped On A Post Pattern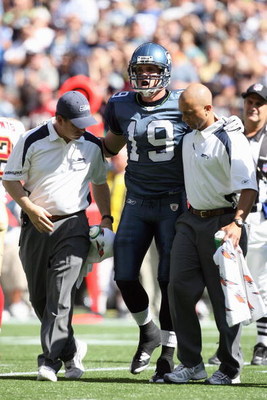 This low blow by San Francisco's Dashon Goldson on Logan Payne marked the fourth wide receiver placed on IR during Seattle's cursed 2008 campaign.
Polamalu Shows Questionable Decision-Making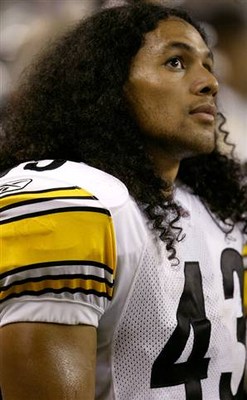 This is a clip from Troy Polamalu's days as a Trojan.
We really shouldn't hold it against him. He was young, in college, very impressionable, Pete Carroll cheats, that sort of thing, you understand...
Hines Ward Returns The Many Favors Of Ed Reed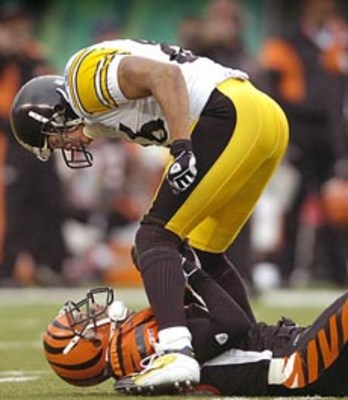 Ed Reed, intelligent safety though he is, completely misses the raving lunatic look in Hines Ward's eyes just prior to this hit.
The adoption of the Hines Ward rule now makes blindside blocks by wide receivers on the upper part of a defensive player's body illegal. They're about, oh, ten years late on that one?
Jared Allen Goes Low On Matt Schaub
I think Jared Allen is a beastly good pass rusher, but it goes to his head sometimes, as evidenced by this well-researched clip showing Allen hitting low on Matt Schaub's knee.
The hit tore Schaub's MCL and derailed what might have been a great 2008 for the Texans.
At least Allen didn't do that ridiculous sack dance afterwards.
"Productive" WR Steve Smith Hit Very Low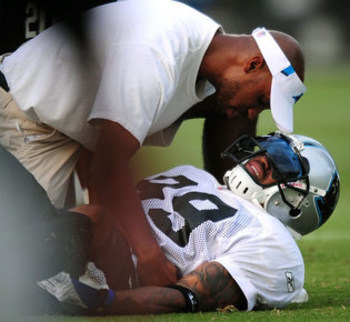 Maybe this cheap shot on Steve Smith can explain why he was worth ONE TOTAL POINT IN FANTASY FOOTBALL THIS WEEK ARGH!

Oh, I've missed the point, haven't I?
Anquan Boldin Becomes Something Resembling A Sandwich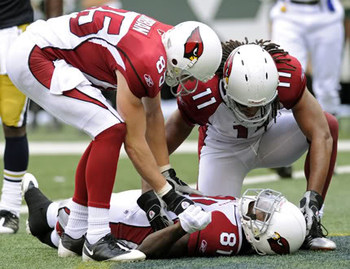 This shot was probably not as cheap as the rest, but still, Anquan Boldin was twenty pounds heavier and could recite pi forty numbers deep prior to this hit.
Poor guy.
Keep Reading