The "Dreadful Awards" For the NBA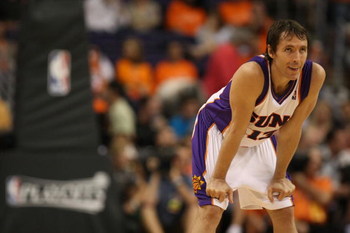 In the NBA there are owners, general managers, coaches, teams, and players on offense or defense that make you scratch your head and wonder how they are in the game, part of the front office, or how they managed to become owners.
As for the players Some have decent skills in certain areas, but are lacking in others. Some are good on one side of the ball, but not the other.
As for the Owners and General Managers it's head scratching decision after another in terms of drafting, trades, and free agent signings.
Here's a list of the dreadful award winners!
Most Dreadful Owner Award Winner: Chris Cohan, Golden State Warriors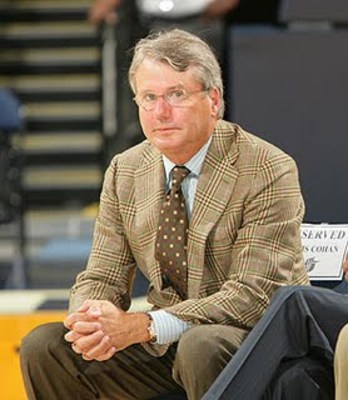 Chris Cohan has not made very many friends in his time spent as the Golden State Warriors owner. He's been overseeing the club since 1993-1994 season and during that time there's been one playoff season for the club.
This year may be the worst year yet for the Warriors in terms of adversity in the franchise. Stephen Jackson is not happy with the fact that the team has not improved.
Head Coach Don Nelson doesn't seem to have the will to coach anymore and lets his assistant Keith Smart do most of the coaching during games.
He hired Larry Riley who has made some awful decisions since taking over for the departed Chris Mullin. Including trading Marco Belinelli for Devean George. Trading Jamal Crawford for Acie Law and Speedy Claxton. Finally signing Mikki Moore as a free agent.
There's even rumors flying that Cohan is thinking about selling the team.
Honorable mention:
Donald Sterling of the Los Angeles Clippers, but with the drafting of Blake Griffin, Baron Davis rejuvenated, and the hiring of John Lucas as an assistant the Clippers are looking good right now.
James Dolan of the New York Knicks might have one of the worst teams in the league thanks to his money saving splurge in hoping to lure a big named free agent player.
The rumors mostly have Dolan going after Lebron James, but it's not likely going to happen with the state the Knicks are in.
Most Dreadful General Manager Award Winner: Larry Riley, Golden State Warriors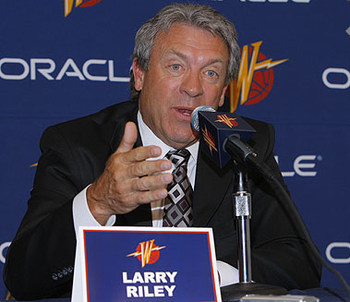 Larry Riley has show that he really has no clue what he's doing after the first few moves with the Golden State Warriors. His best move so far has been the drafting of Stephen Curry and saying no to a proposed deal to bring in Amare Stoudemire.
In the offseason the Warriors did have some decisions to make in regards to the roster including going out and bringing in a big men. The big man that was brought in for the Warriors during the offseason Mikki Moore.
Also, since the Warriors had a glut of guard they needed to get rid of some and instead of bringing in a big man in a trade for one of those players he brought in two point guards and a small forward.
Stever Kerr of the Phoenix Suns is in the running as well. He like Riley did not bring in a big man. There signing was Channing Frye who is a capable player, but isn't much of a rebounder.
The Suns let go of Shaq and really didn't bring in anyone to take his place. Kerr had the ability to bring in a coach like Avery Johnson, but instead kept interim coach Alvin Gentry instead. Kerr also extended the contract of Steve Nash so he can finish his career in Phoenix. None would be considered a smart move.
Chris Wallace is the general manager of the Memphis Grizzlies. He did make some noise in getting Zach Randolph in a trade and signing free agent Allen Iverson. Not too bad of moves though.
The problem is that Wallace wasted the number two pick he had in the draft on Hasheem Thabeet. Thabeet is a major project who's going to take three to five years before he even becomes a decent player.
When Wallace could have drafted a player that would have made an immediate impact for the Grizzlies.
Most Dreadful Coach Award: Mike D'Antoni, New York Knicks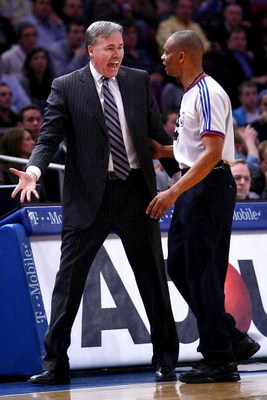 Mike D'Antoni is quite possibly the worst coach in the league. His offense is up-tempo. The problem is the fact that D'Antoni's approach doesn't call for much defense.
So, the New York Knicks may score over 100 points a game, but the team will be giving up 110 points. It worked in Phoenix because the team had some talent and he had one to two players who could defend .
The Knicks under D'Antoni's leadership will not win very many games.
Honorable Mention:
Don Nelson arguably the most overrated coach in NBA history who's only hanging on to break the record of most wins by a coach. Nelson's teams do play a little bit more defense than D'Antoni's clubs as well!
The Warriors also have a little bit more talent than the Knicks do so the Warriors will have a better record than last year but not by much. Nelson also gives way to his assistant Keith Smart to run the team.
Mike Dunleavy maybe on the hot seat for the Los Angeles Clippers even if they have improved over the offseason. The problem though is Dunleavy isn't a coach that preaches an uptempo pace and Baron Davis is more suited to run that kind of offense.
If the Clippers struggle at the outset of the season look for Dunleavy to be fired and replaced by John Lucas who was hired as an assistant in the offseason.
Most Dreadful Defender Award: Steve Nash, Phoenix Suns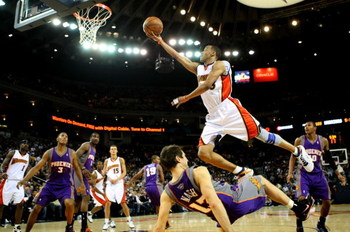 You figure for a soccer player Steve Nash would be an excellent defender, but instead he's the worst defender in the NBA at his position which is why he wins the award. Most point guards can defend, Nash absolutely cannot.
Nash's best move is to wait just before the circle and hope to draw a charge, sometimes though Nash sets up when he's in the actual circle and then gets upset when he gets a blocking foul called on him.
With Nash aging look for his defense to get worse!
Honorable Mention:
Jamal Crawford as much as he likes to score he does not do a thing on defense either. He's 6'6 and has long arms so he could be a solid defender, but he hasn't put any energy into that.
Average players can drive right around Crawford no problem. Atlanta is smart to have him come off the bench for instant offense because defensively the Hawks won't get much out of him.
Mikki Moore of the Golden State Warriors just cannot defend. He has horrible footwork for a big man and most of the time instead of trying to block a shot he tries taking a charge and flops!
Most Dreadful Offensive Player Award: Tayshaun Prince, Detroit Pistons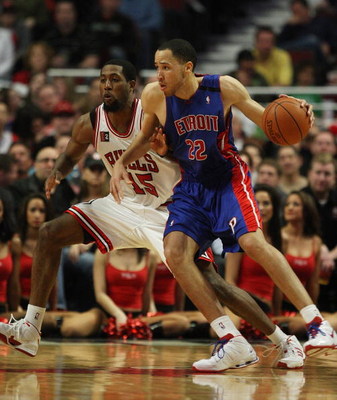 Tayshaun Prince was supposed to be this great scorer because of his length and his ability to shoot from the outside and because of his ability to put the ball on the floor he would be able to dish the ball and basically be a point forward for the Detroit Pistons.
That never happened. I would say offensively he's failed to live up to his expectations. His most points averaged in a season is at 14.7 points per game and the most assists 3.3
Honorable Mention:
Luke Walton: Walton may still be in the NBA thanks to his namesake. Like Prince he's a pretty good ball handler from the small forward position, but unlike Prince Walton doesn't shoot the ball very well which hurts him scoring wise.
He can pass the ball and most teams know this so they force him to shoot the ball more than he would like too.
Hasheem Thabeet of the Memphis Grizzlies is going to struggle offensively. He has very limited moves and most likely will not even come close to averaging in double figures. A majority of his points will probably come off offensive rebounds or dishoffs to him.
Teams will also force him to beat them at the line because Thabeet is not a good free throw shooter either.
Most Dreadful Passer Award: Zach Randolph, Memphis Grizzlies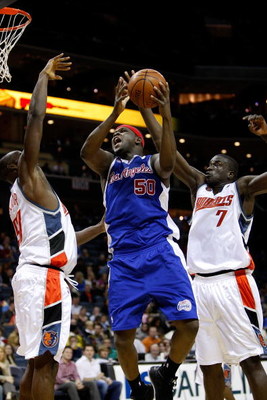 Zach Randolph is a decent offensive player and when he's healthy he certain can get 20 points and 10 rebounds. His problem though is once he gets the ball that ball doesn't come out. He's the proverbial black hole!
Honorable Mention:
Corey Maggette is a scorer and at 6'6 you'd figure he'd also be a good distributor of the basketball, but he's not. He usually has one goal in mind and that is to get to the free throw line which is kind of hard for him to do when he doesn't have the ball.
Stephen Jackson his problem is that he doesn't pass he did average 6.5 assists per game last year it's the fact that he has the tendency to get lazy on passes, so he has the tendency to turn the ball over.
The Most Dreadful Team Award: New Jersey Nets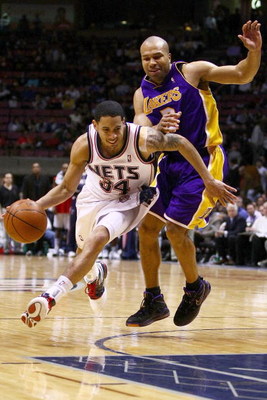 The New Jersey Nets traded their lone superstar this offseason. Devin Harris now leads the team in its youth movement. Brook Lopez made a nice impact last year as a rookie, but neither Harris or Lopez are going to be enough.
Courtney Lee comes in from Orlando along with Tony Battie and Rafer Alston. It's going to be a long year for the Nets.
New York Knicks again as I mentioned in a previous slide they are hoping for a big named free agent to spend money on. So, that means sacrificing this season to bring in that player.
The Knicks do have a little bit of talent and should finish better than the Nets.
Sacramento Kings
The Kings have some talented players especially Kevin Martin, unfortunately he doesn't have another domintant scorer around him. Tyreke Evans is likely to have a solid rookie campaign, but the Kings roster is very weak.
Most Dreadful Division Award: Atlantic Division in the Eastern Conference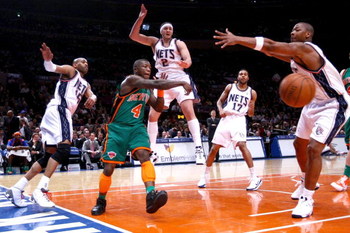 The Atlantic Division in the Eastern Conference is the worst division in the NBA. Only one team out of that division is a lock to win games and that is the Boston Celtics.
Philadelphia, Toronto, New York, and New Jersey are all going to struggle this year.
The Worst 3 Point Shooter Award: Derrick Rose, Chicago Bulls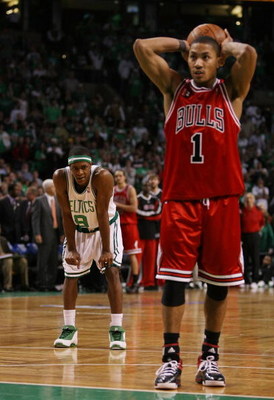 If you were going to challenge a player in the NBA to a three point contest there are two names that come to mind if you were to do that. Derrick Rose who finished last year with an abysmal 22.2 percent from beyond the arc and Rajon Rondo who finished at 31.3 percent.
Most Dreadful Free Throw Shooter Award: Ben Wallace, Detroit Pistons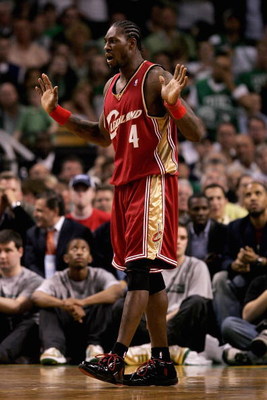 Hard to believe there's a free throw shooter worse than Shaq, but there is and his name is Ben Wallace. If it's a close game and Wallace is on the floor and the team is over the limit, it's foul Ben Wallace and make him beat you.
Honorable Mention:
Shaq, just something he will never be good at.
Andris Biedrins to be fair he's worked and worked at it and has some games where he looks tremendous and other games where he's just awful.
Keep Reading

New York Knicks: Like this team?