The Owned Rangers: Eight Potential Buyers Who Could Inspire the Texas Franchise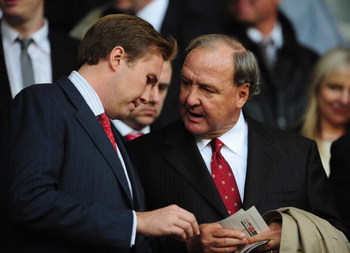 It's no secret that the Texas Rangers are for sale. Owner Tom Hicks is ready to hand the reins of the franchise to someone else.
Like many sports fans, I was taken aback by the rumors that Rush Limbaugh was in contention to purchase the St. Louis Rams.
I was not surprised that a rich celebrity with no connection to professional sports would want to purchase an NFL team. I was confused about why such expenditures are relatively uncommon for wealthy idiots.
The only interesting person currently in the running to buy the Rangers is Nolan Ryan—and let's face it, he's no Limbaugh.
This is my list of people who should consider purchasing the Texas Rangers.
Ricky Allan Helling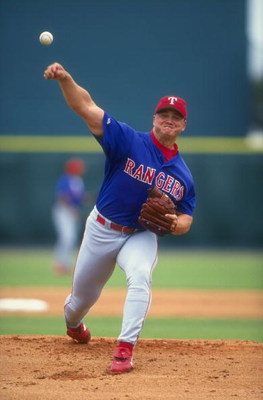 The liberal media constantly promotes Nolan Ryan as the best pitcher in Rangers history, but that honor really belongs to the legendary Rick Helling.
Just look at the statistics. Helling had more wins in Texas (68) than Ryan did (51). Helling had a better winning percentage (.571 to .567), more innings pitched (1,008 to 840), fewer wild pitches (34 to 48), and a lower walk rate (3.4 BB/9 to 3.8).
The choice is pretty clear. I don't see how any Rangers fan could possibly say that Ryan was superior.
Why would anyone want a second-rate pitcher to own their team?
Bernard Lawrence Madoff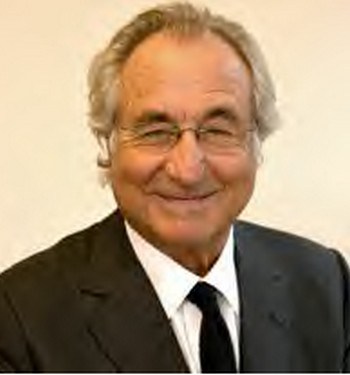 Let's face it—the Rangers aren't the best team in baseball. It's been 10 years since their last playoff berth, and while they have a core of players with the potential to take them to the top, it won't be easy to overtake the Angels in the AL West.
So why not just say the Rangers win 100 games and leave it at that?
Such would be the strategy of Bernie Madoff if he took over the franchise. Madoff is an expert at getting people to believe that things are better than they really are. Can you say "2010 Pennant?"
The best part is, he'll never get caught.
George Michael Steinbrenner III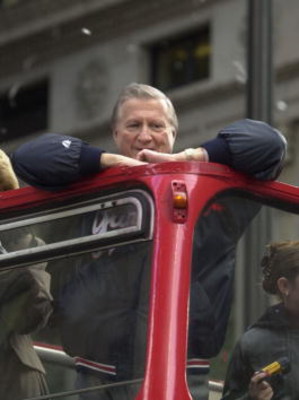 Everyone knows that the Yankees' success can be attributed to their payroll. No other team stands a chance of outbidding them when they set their eyes on a free agent.
I don't care that Derek Jeter and Mariano Rivera are homegrown; the only quality player to come out of the Yankees' farm system in the last 10 years is Robinson Cano.
What better way to facilitate purchasing players than by buying the whole team? Talk about efficiency. If Steinbrenner controlled both teams, he could put every quality Ranger in pinstripes.
It's been done before. Frank Robison, owner of the Cleveland Blues at the turn of the century, purchased the St. Louis Browns with his brother and then consolidated both teams' best players in St. Louis.
Picture the Yankees' outfield being patrolled by Nelson Cruz, Josh Hamilton, and Ian Kinsler (because of Cano, he would have to change positions a la Alfonso Soriano). What chance could the Red Sox have against that?
Milton Obelle Bradley, Jr.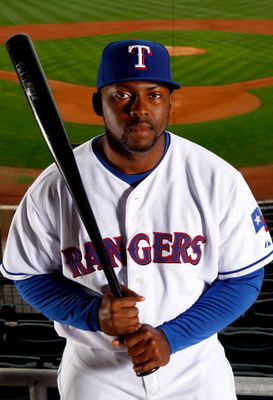 A fan favorite wherever he plays, Milton Bradley would have tons of ideas to implement as owner of the Rangers.
A vocal advocate for tolerance among all races, Bradley would have no problem cleansing the team of bigotry. If one of his white players struck out, he would be suspended for making his black teammates look bad. If one of his African-American batters got rung up, Bradley would not hesitate to fire a Caucasian coach for his bad advice.
Bradley caused a wee bit of controversy in Chicago this season after some oversensitive reporters took a polite expression of his frustration out of context. What he was trying to say diplomatically was that Cubs fans suck. He feels this way, of course, because he is used to Texas fans, who he loves.
As owner, he would undoubtedly express his love for the fans by taking out screws in the stadium seats and adding experimental chemicals to the hot dogs.
Emma Watson
Not the Texas Rangers—the Texas Grangers! Give Hermione the reins and watch the magic begin.
First, she'll replace those God-awful gray uniforms. No team should be wearing Slytherin colors (unless they're owned by Steinbrenner). Nothing but red and gold from now on.
Second, she'll change the mascot. Sorry, Captain, but a horse just isn't good enough. Ms. Watson would have to attach a horn or some wings. Imagine a unicorn or thestral galloping around the Ballpark in Arlington!
Plus, if she sits in the bleachers, she can just say "Accio baseball!" for an automatic home run.
Peter Gammons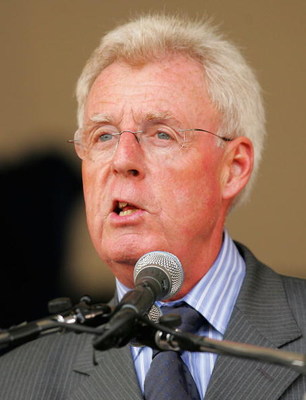 Peter Gammons thinks he knows everything about baseball.
He sits there in the ESPN studio and talks about what everyone is doing wrong. Who made him king of baseball? He's never played professionally—how does he know so much about the game?
Let's get him off his high horse and into the game. You're in charge of a team, Peter. Now show us what you've got.
Carlos Ray Norris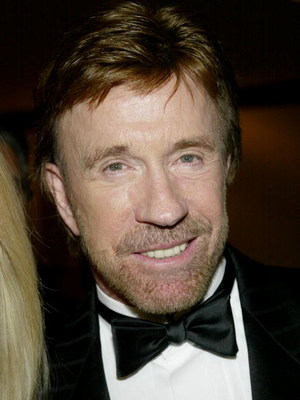 How about someone who spent eight years playing a Texas Ranger? Ladies and gentlemen, Mr. Chuck Norris.
How awesome would it be to have Chuck Norris running a baseball team? He's the man with a third fist under his beard. He has counted to infinity, twice. This guy can sneeze with his eyes open, slam a revolving door, and kill two stones with one bird.
Oh, and steroids are just a myth. The only way for a player to gain superhuman strength is for Chuck Norris to breathe on him.
George Walker Bush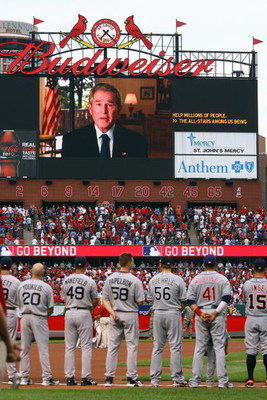 Dubya's sitting at his ranch with nothing to do, and the Rangers could use a guy with experience running the show.
I'm sure he'd love to get back to his baseball roots, and unless he gets Bud Selig's job, this might be the best he can do.
Bush has certainly shown that he can get success out of his team: When he sold his share in 1998, he made a 2,300-percent profit on his initial investment from 1989. And with Sammy Sosa already gone, there's no risk of Bush trading him.
Tom Hicks needs to get the franchise in the hands of a responsible owner. If he gives the reins to Bush, his Mission will be Accomplished.
Keep Reading

Texas Rangers: Like this team?