U.F.C. 104 They Just Keep Getting Bigger And Better.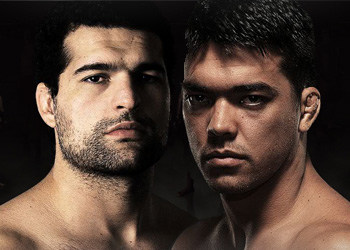 Hey "Sports Fans" U.F.C. 104 is just a little over a week away and is shaping up to be one of the most exciting shows they have presented.
Like U.F.C. 103 Spike T.V. will be carrying the under card fights for free beginning at 9 pm following the countdown show.
Ryan Bader takes on Eric Shafer in what should be an exciting short fight. Bader has heavy hands and explosive take downs. His wrestling is top notch and his BJJ skills are improving.
Ryan Bader takes on Eric Shafer in what should be an exciting short fight. Bader has heavy hands and explosive take downs. His wrestling is top notch and his BJJ skills are improving.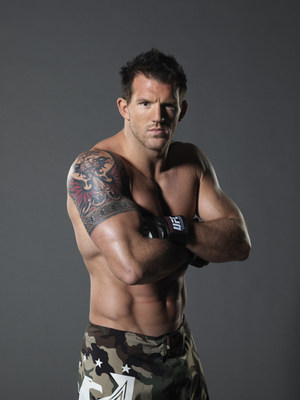 Shafer is a slick sub mission specialist and is an artist at slipping around strikes and cinching in the clinch for a take down and sub mission.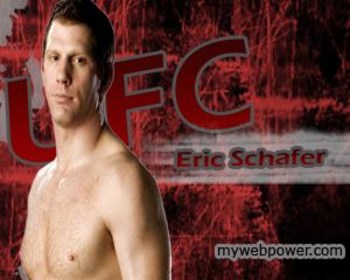 After quick first round wins over Houston Alexander and Antonio Mendes I see this fight ending late in the first round by sub mission. Sorry Bader but everyone has to lose sometime. I believe this fight has been added to the Spike T.V. card.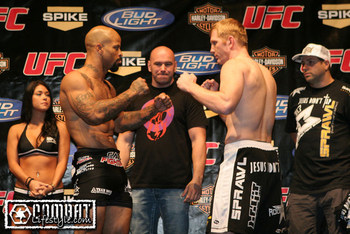 Joe "Daddy" Stevenson vs. Spencer "The King" Fisher already has me on the edge of my seat with anticipation, try and tell me this isn't going to be an exciting fight from start to finish.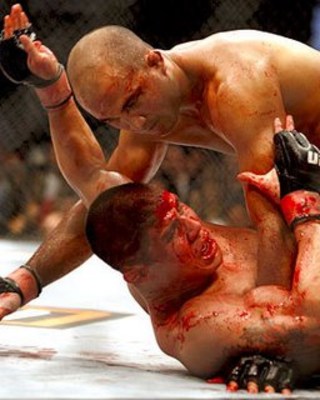 I don't think anyone can dispute the fact that these two fighters come to fight each and every time they step inside the "Octagon."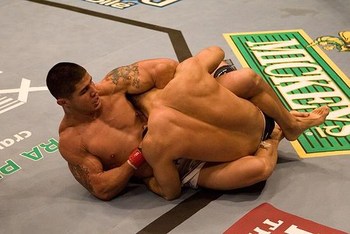 This could easily be the "fight of the night" As much as I like Fisher I just can't see him getting by Joe's superior BJJ skills. I expect a lively slugfest to end in a rear naked choke near the end of the third round.
Josh "The Dentist" Neer takes on Gleison Tibau in possibly another "fight of the night" or sub mission. If Neer can pull out an exciting win will he get a shot a Lightweight Champion B.J. Penn?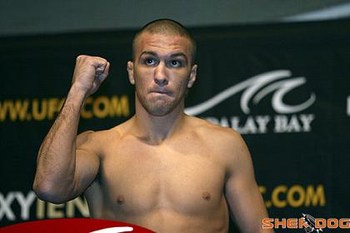 Tibau is a great BJJ practitioner and is surprisingly quick and smooth with his transitions and his ground game.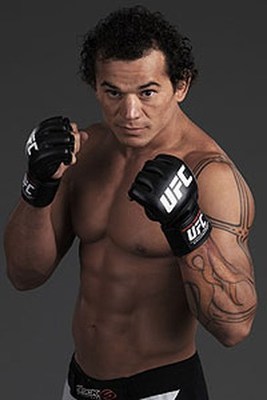 Neer will have to be careful if and more likely when this hits the ground. My advice to Neer try to keep the fight standing or be prepared to guard against a Rear Naked Choke.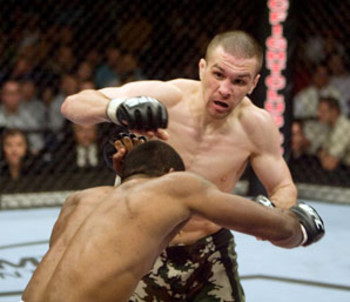 Knock out artist Anthony "Rumble" Johnson returns to take on Yoshiyuki Yoshida in a welterweight bout. Two words: Knock out. I think Johnsons lightning fast heavy hands will end this early in the first round.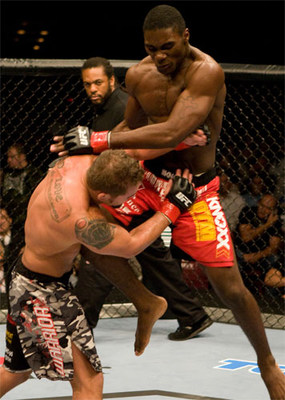 Not taking away from Yoshidas' ability to slip a punch grab a limb and take it to the ground for a sub mission, I just think Anthony will land one early then swarm in and finish it off.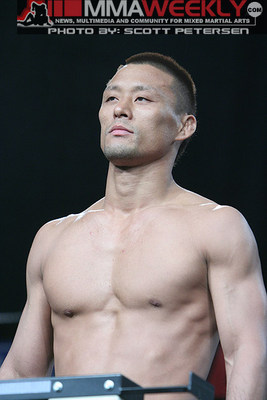 Ground and pounder Cain Velasquez welcomes Ben Rothwell to the U.F.C. . Ben brings size and plenty of skills in to the " Octagon " which he'll need against the hungry Velasquez.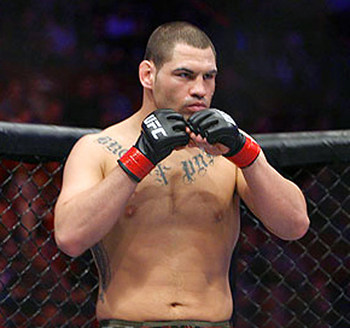 The advantage goes to Rothwell when it comes to experience and going the distance.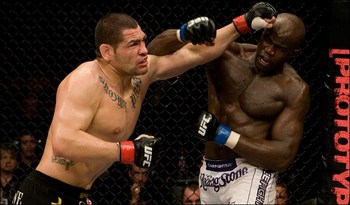 Velazquez has only gone the distance once in his short career while Ben has seen the third on five separate occasions. Given his wrestling background look for Cain to try and take this to the ground and pound out a victory.
This won't be easy to do as Ben has a pretty good ground game himself. Cain will have to be wary of leaving his limbs exposed if and when he's in Rothwell's guard. I think this one goes the distance, a split decision to Velasquez.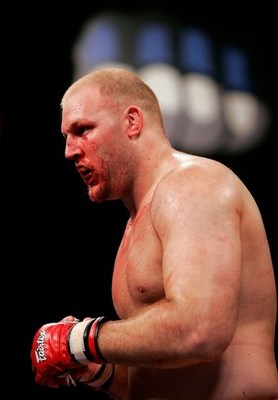 " The Dragon" Lyoto Machida defends his title for the first time against Mauricio "Shogun" Rua. This is a great fight for Rua as he's pretty good at catching guys while they're moving away, à la Chuck Liddell.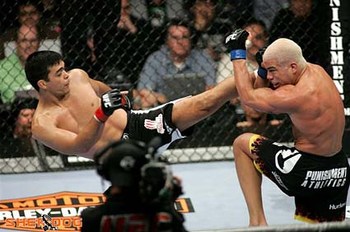 Lyoto is a great striker and is so elusive managing to avoid strikes and shrug off take down attempts with relative ease.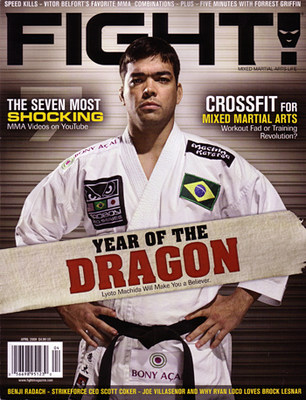 However Rua when on his game is relentless if he gets a hold of Machida it could be over, his clutch and grab dirty boxing style is far superior to Machidas. Like Ortiz, Rua is stronger in clinch.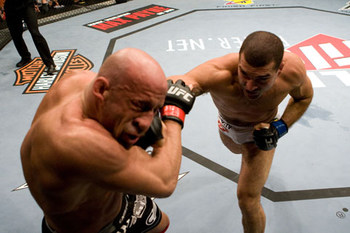 I see this one ending in a TKO victory in the third round by Rua, much like Liddell I see Machida escaping a clinch backing up and getting caught on the chin.
Shogun won't waste anytime once he has Machida hurt. I see a new Light Heavyweight Champion of the World come Saturday October 24th 2009. That's all for now "Sports Fans."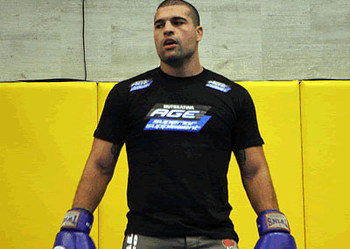 Keep Reading