Ranking the coaches in the MWC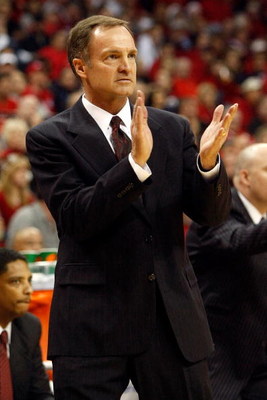 I rank the coaches of the basketball teams in the Mountain West Conference from 1-9. The Mountain West Conference has some very good coaches with very impressive resumes along with some younger coaches trying upset the pecking order in the Mountain West Conference. Feel free to comment and disagree with how I have ranked the coaches.
#9 - Tim Miles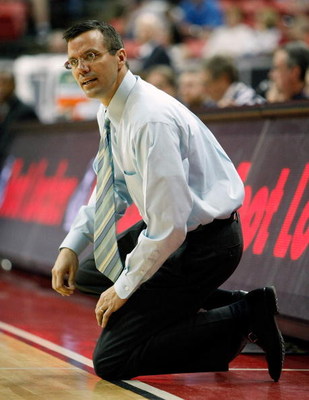 Tim Miles is easily the worst coach in the MWC. In his first year he did not win a single conference game. The record was slightly better in his second year but I will be suprised if he is still coaching CSU in a year or two.
#8 - Jeff Reynolds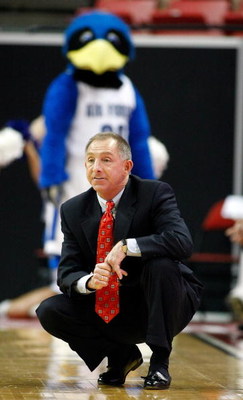 Had a winning season his first year but is in the middle of a rebuilding project. It will be interesting to see how long it will take Air Force to have a winning record again.
#7 - Heath Schroyer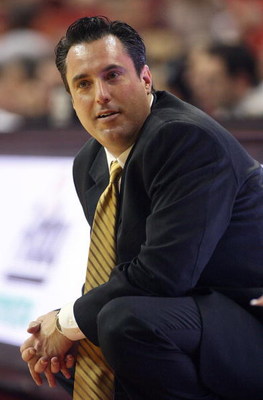 A decent young coach but may have to start pulling rabbits out hats to move up the list. 12 Wins in his first season was decent but as he brings in more of his own players he needs to start putting together some winning seasons.
#6 - Jim Christian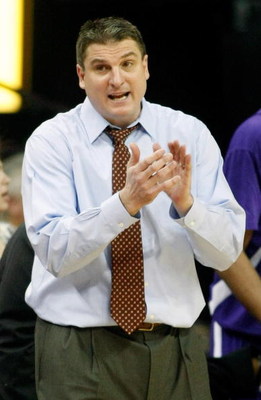 Jim Christian did a pretty good job in his first year exceeding expectations. If he can build a winner in TCU he can definitely climb up the list. He needs to upgrade the talent through recruiting. Prior to coaching TCU he was the coach at Kent St. where he lost a first round game to UNLV and Lon Kruger.
#5 - Steve Alford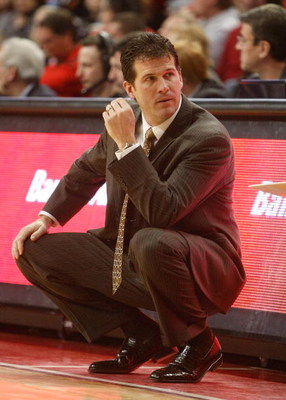 Steve Alford's biggest impact so far has been to complain about UNLV host MWC tourney on its home floor. Memo to coach Alford - the tourney will not be leaving Las Vegas anytime soon, so quit whining and deal with it. Steve Alford has had some good recruiting classes but he needs to get to the NCAA tournament. He was also the former coach of the Iowa Hawkeyes before he was run out of town.
#4 - Jim Boylen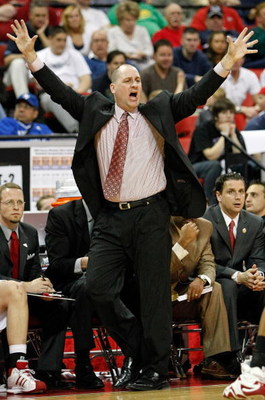 Jim Boylen has come into the conference with a bang. He led a senior laden to the MWC title and a 5 seed in the tourney only to lose in the first game. Now we will get to see if he can sustain the momentum from last season in what will surely be a rebuilding year.
#3 - Steve Fisher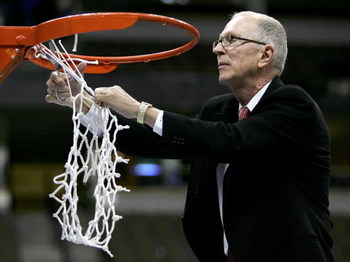 He has turned around SDSU basketball from a doormat to one of the most athletic teams on the west coast. He has recruited very well but his teams seam to always underachieve and never quite reach their potential. He is also ranked this high due to what he did at Michigan by winning a National title and recruiting the fab five.
#2 - Dave Rose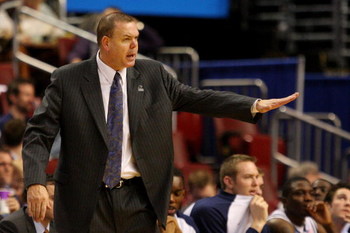 All the guy does is win. If his teams could win a game in the NCAA tourney he could eventually challenge Lon Kruger for the #1 spot. He has finished for 1st or second in the conference every year he has been coach. His teams play an attractive up-tempo style.
#1 - Lon Kruger
Lon Kruger is the only coach in the conference to win a game in the NCAA tourney in the last 3 years. His best coaching job was probably during the 07-08 season as he led a team that started someone nicknamed "wink", two walk-ons, a former air conditioning repairman, a 6' 7" sf at center and won a game in the NCAA tournament. He has had success at every college he has coached at.
Keep Reading