If Liverpool Gets Proper Financial Backing, Here's How It Can be a Title Frontrunner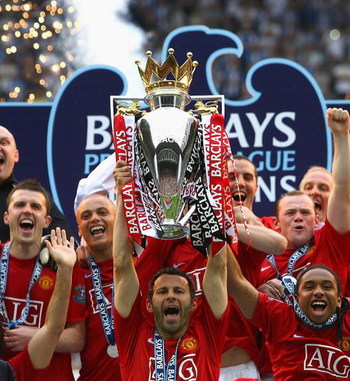 As a Liverpool fan. That photo makes you feel sick inside, but unless things change drastically at Liverpool we might as well get used to seeing this every year in May. If Man United don't win it then Chelsea will, if not Chelsea then Arsenal or Man City. It just seems as if we can't do it. It's almost as if we've been cursed to never win the title again. Last season was our best challenge, and we gift wrapped the title for Man Utd. This season isn't looking pretty at all, One Game Brilliant and the next Hapless. Injury woes too. It's really just a tough time to be supporting Liverpool at the moment. When will we get a break? What will it take to bring that Beautiful piece of silverware home?
Well, the only glimmer of hope is the Prince Faisal bin Fahd bin Abdullah al-Saud I'm not too sure on details, but if he buys the shares, and he provides quite a huge cash injection. I've got a few suggestions about what to do to make Liverpool a stronger force than it currently is now. Because to be honest, the current team is far from good enough.
First Move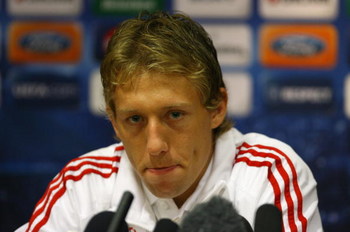 To be honest, I'm a fan of Lucas. I think he's an average player with the potential to go far in his career, but not at Liverpool, and most probably not in the Premier League. Perhaps Spain or Italy would be better for him. So what to do with him, sell him in January?,. Well, not exactly, I suggest we do one better, Trade him in for another player. So I say we put Lucas + Cash and Trade him in for___
A Trade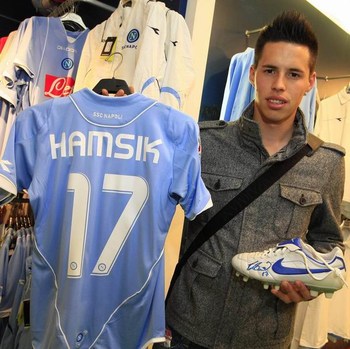 This Man, Marek Hamšík. Did i even need to introduce him. We all pretty much know this Slovakian, Pacey, good passer, energetic and a very Valuable member of the Napoli team. In my book a better player than our dear Lucas. So a good trade+ Cash should cushion the Loss to Napoli and Bring us a good Reliable Central Midfielder. Plus, The Number 17 Jersey is Vacant!
Second Move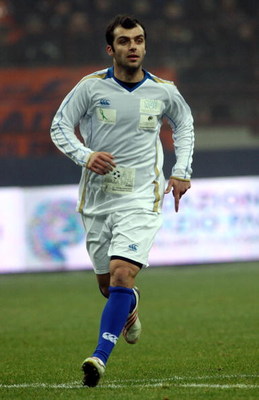 Goran Pandev, I'm not saying buy him to play in Torres' position if, God forbid Torres gets Injured. I'm saying Buy him to partner Torres, and to occasionally play in that Steven Gerrard second striker position. Pandev is good player to put behind a Prolific striker like Torres and would be Very useful. I know you might think to yourself, "We already have Gerrard doing a great job there, why add someone else?" My answer is Mchael Essien, a player like him who can shut down Gerrard in that role has done us damage and has left Rafa looking to the bench for someone to bring on to ease the stress on Gerrard, and quite frankly there's no one. So this is where Pandev would come in handy, he can play second striker and send Gerrard back in midfield where Essien cant focus on him, and Gerrard can do all the damage he wants freely. Pandev himself can cause a fair amount of Damage too, which would be very helpful. Number 13 Jersey is Vacant
Then Sell Voronin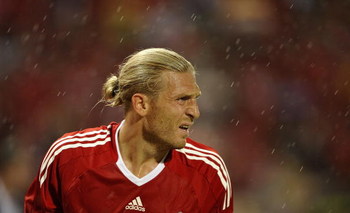 I don't want to sound Insensitive, but, Voronin has to go. He's not getting game time and he's somewhat become a place holder in our team. I think it's time he moved on. He should be sold in January. He was great for Hertha Berlin and thats where I think he should go.
Third Move (This one is BIG)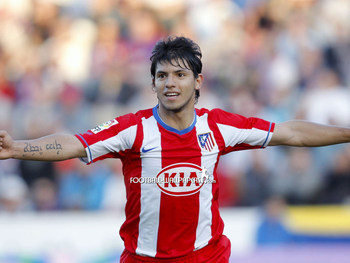 Buy Kun Aguero whatever the Cost. He's a World Class, He's young, He's Argentine, and He's a Liverpool fan, WHAT MORE DO YOU WANT!!!. Best thing to do is Sign him and Give him the Vacant number 10 jersey after selling Voronin.
Fourth Move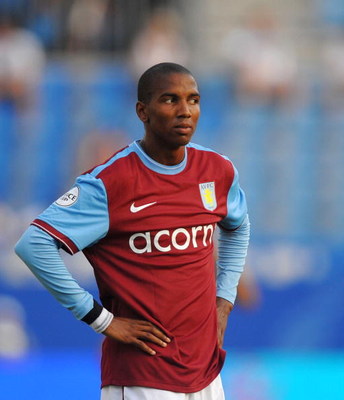 He's English, quick and Talented. To be honest he's a player we need amongst our ranks. He would help the teams cause a lot with his quick play and good crosses. He can play on both the right wing and the left. And I'm pretty sure you know the damage he can cause on his day. The Number 7 shirt is Vacant for him.
Then Put Babel where he Belongs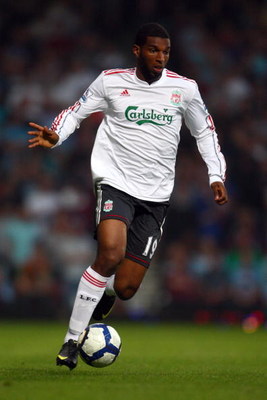 Yes, I know he's frustrating most of the time, he makes mistakes and is clumsy. But that is as a winger. How many of you have seen him as a striker for a full game. And have you noticed that more often than not, when Babel gets Subbed in directly for Torres, He either scores or causes a large threat? I personally hope he stays at Liverpool, But as a striker, not a winger. I believe he will excel there and become Brilliant for us. He'll get the job done as a striker.
Fifth Move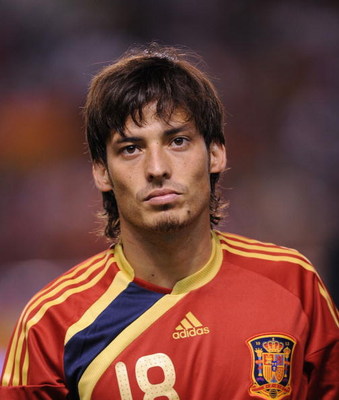 It's almost become annoying seeing him and David Villa getting Linked to Liverpool. But, instead of Villa I decided to go for David Silva. My reasons being, Rafa Benitez definitely likes Silva more than Villa and given their price tags and age, Silva would be a wise choice. We all know what he can bring to the table and he can play either wing too. I'm sure Rafa will end this Pursuit soon ending with Silva signing and getting the Vacant number 21 Jersey from the sale of Lucas
Then Sell Him or Give him a new Contract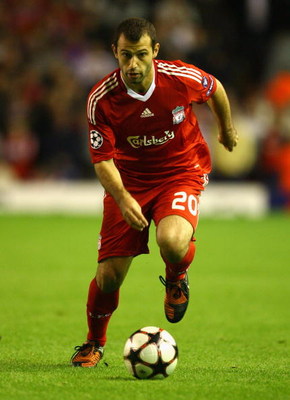 Honestly, he's starting to seem less committed to the cause. So I suggest Rafa sells this Guy or offers him a new contract. I say a new contract. Money has always seemed to motivate footballers anyway. Mascherano is still quite useful to us.
Sixth Move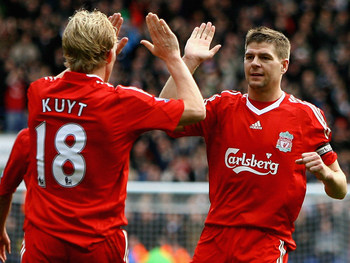 Lets Face it, These two aren't getting any Younger. We need to start looking for their replacements Soon enough. Both are 29. Gerrard can pull of a good 3 or 4 maybe even 5 seasons. While Kuyt, I'm not too sure he can perform at a high level as the seasons go by. So here are my suggestions for them.
Michael Johnson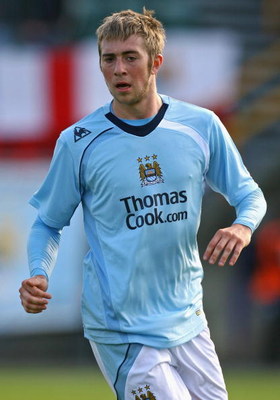 Its either Him or Steven Defour. I picked him because he's English. He's young and Gerrard like especially with his energy levels. He seems to be out of favor at Man City. So I guess a decent 10mill bid will be enough to prize him away from Eastlands. The Number 6 jersey is Available.
If it's too soon for Nemeth, then get Podolski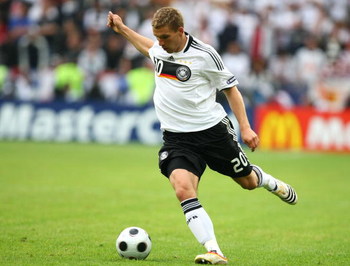 Podolski would be perfect to replace Kuyt. Nemeth is still young, but if Rafa believes in him, then so be it. But if not, Then Podolski is the man for the job. He can take the Number 20 Jersey from Mascherano while, Mascherano takes the Vacant Number 14
Seventh Move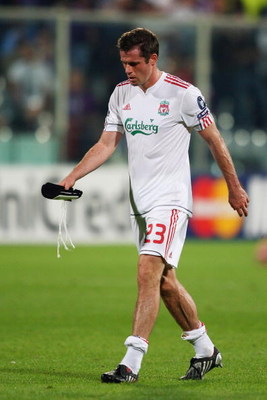 Something needs to be done about him. I really don't know whether to buy he's Replacement, Maybe Gary Cahill, or let Agger and Skrtel begin their long awaited partnership or Just give him time to get his form back, Either way, we need him. and we need him at his best.
Conclusion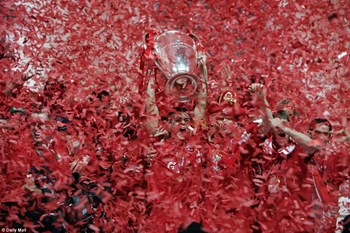 With These additions and subtractions, we'll see lots of these moments every year in May. And as things stand it looks like Prince Faisal bin Fahd bin Abdullah al-Saud and some wise moves from Rafael Benitez, will bring back the Glory Days at Liverpool. But for now, we just need to be patient .. YNWA
Keep Reading

Liverpool: Like this team?