The All-Motorsport Power Rankings: Week 39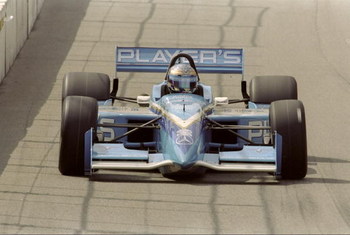 As Dario Franchitti crossed the finish line to win a Homestead and take the Indycar crown, his mind was not on his glory and the chance get his hands on the title and trophy for the second time in three years.
They were of his "buddy, Greg (Moore)," who was killed in a Champ Car title decider 10 years ago this month. Had that day in Fontana never happened, Moore probably would have been racing Dario, Scott Dixon, and Ryan Briscoe for the title (had he not been whisked to another series).
It was a moment when you realized not every driver is an emotionless machine, in a season that has seen more than its share of tragedy and scares.
The Power Rankings are an occasional feature on Midweek Motorsport on Radio Le Mans, every Wednesday at 8:00 pm UK, 3:00 pm Eastern, 12:00 pm Pacific, and on iTunes for whenever you jolly well feel like it.
15: David Coulthard (India's Most Wanted)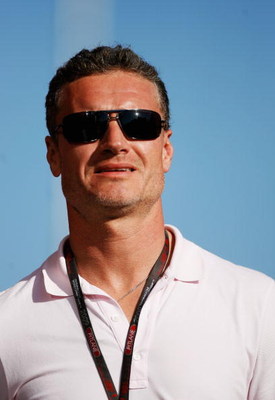 David broke the speed limit on an Indian bridge by over 100km/h during an F1 demo.
I like to imagine him being pulled over to the witty line of "Who do you think you are, son, Aryton Senna? Oh no, you're just his replacement."
14: Mark Winterbottom (V8 Supercars)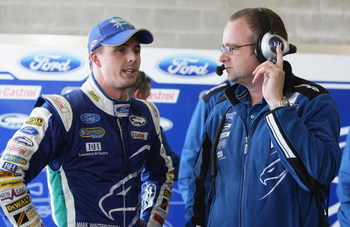 Seeing the back end of his car on fire would be much less funny if he had a different surname.
13: Paul Gentilozzi (ALMS)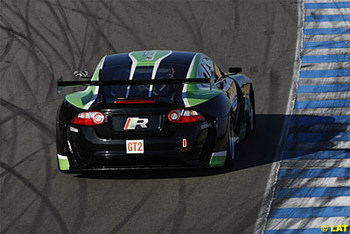 Let's analyze your weekend, Paul.
You finally raced, well done. But you still retired long before the end AND, while you were moving, managed to affect the outcome of the class title.
The only "rocket" you resembled was the one they sacrifice by smashing it into the moon.
12: Simon Gillett (Excuses, excuses)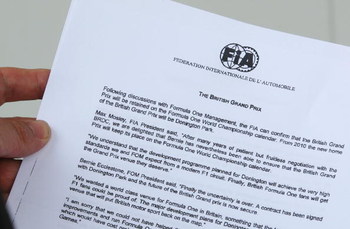 Simon Gillett and Donington are like a school child and his/her homework. Discuss.
"I'm sorry Bernie, the dog ate my backers."
11: Michael Waltrip (NASCAR)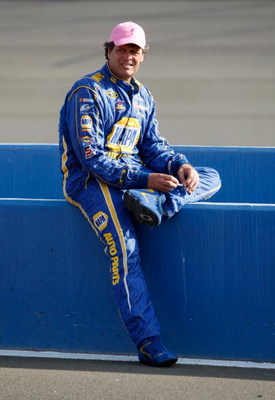 Mika Salo, Jarno Trulli and now Danica Patrick are in some sort of talks with MWR.
Michael denies having the same publicist as USF1.
10: Kamui Kobayashi (F1)
Kobayashi is now pretty much assured of a Toyota F1 drive next year.
It's not news, it's just obvious.
9: Rubens Barrichello (F1)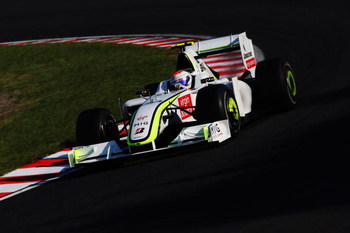 Ruben's move to Williams, so it seems, is just about done.
It's just a matter of crossing the "t's" and dotting the "i's".
Well, just dotting the "i's", there are no "t's" in Williams.
8: Kasey Kahne (NASCAR)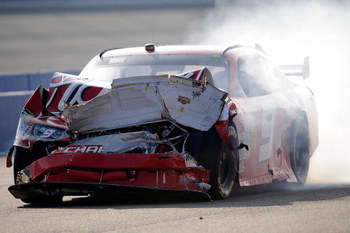 7: Felipe Massa (F1)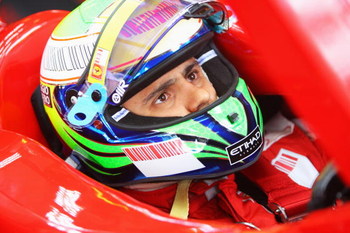 He's back to his "old self" after driving a 2007 Ferrari.
Oh no! He's got amnesia!
6: Jorg Bergmeister (ALMS)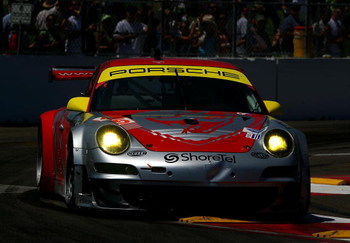 Four hours of racing, you've already taken the title, and you still feel the need to race that hard to the line?
Good man!
Now, before next season the world has to decide if there's an "e" in your first name.
5: Juan Pablo Montoya (NASCAR)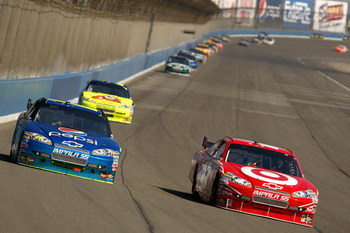 4: Will Davison (V8 Supercars)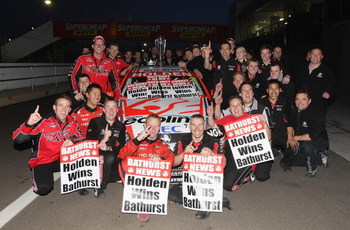 He and driving partner Garth Tander complete the V8 Supercar endure double.
Davison now with about two races of Whincup.
3: Jimmie Johnson (NASCAR)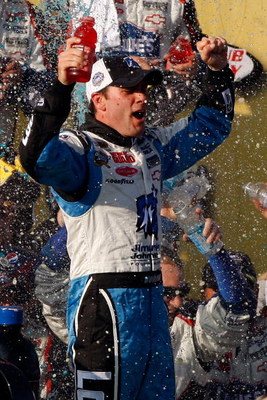 No. 48 team fluffs pit stop! Knaus and pit crew are human!
Johnson still wins, so driver still an automaton.
2: Dario Franchitti (Indycar)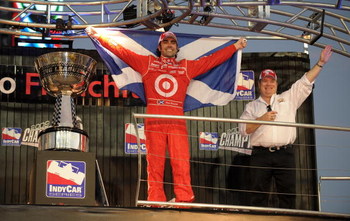 The Indycar finale was so anti-climactic that even the post-race Ashley Judd-ism isn't worth repeating.
1: Gil de Ferran (ALMS)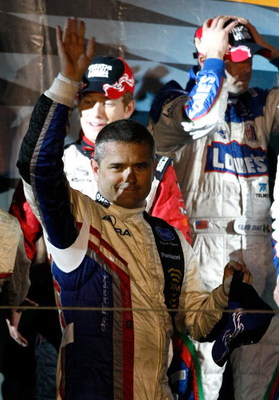 Apparently, he was so busy trying to keep the Fernandez car behind him he forgot the fact the race was his last before retirement.
So I'll remind him.
HAPPY RETIREMENT GIL!!
Keep Reading