Boston Colleges Greatest Players/Coaches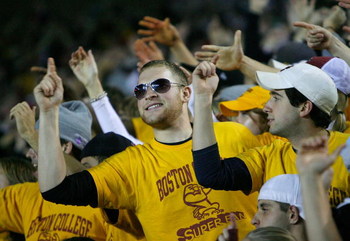 I have no connection to Boston College what so ever. But I am from Mass and BC is the best college football team around my area and they play some pretty good football teams. I have followed BC for good amount of time and have gone to a lot of games.
So I decided to do a slideshow with some of the best players to play at BC or who still play for BC along with coaches.
None of the players are in a particular order
Frank Leahy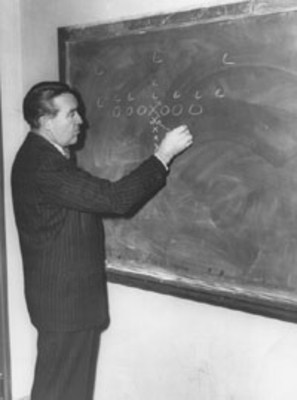 Yeah he coached at that other Catholic school but don't forget he coached BC
Doug Flutie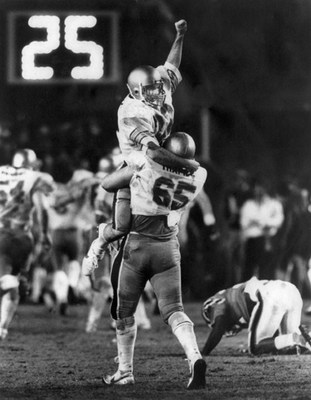 Well this one clearly explains itself.
Flutie won the Heisman, beat Miami with that famous Hail Mary, and played for a good amount of time in the NFL
Mark Herzlich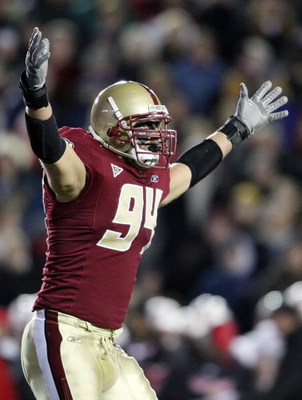 One of Boston Colleges best Defensive player in a long time. Didn't play this season because he has Ewing's Sarcoma but plans to play next year.
This guy is an inspiration to me and a lot of other people out there
Matt Ryan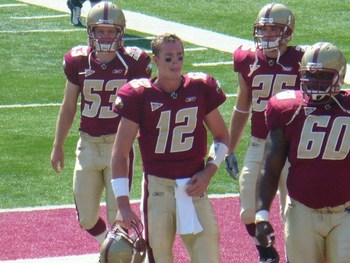 Matty "Ice" as some fans called him was hands down one of the best QBs to ever play at BC, yes, better then Doug Flutie.
He lead BC there highest ranking in a long time his senior year and to the ACC Championship
Tom O'Brien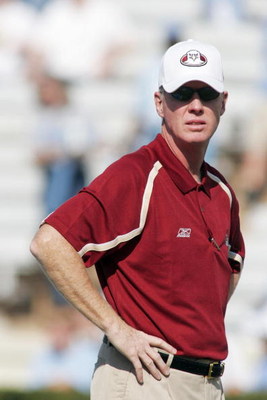 O'Brien had a good run while at BC and was probably one their best coaches
Chris Hovan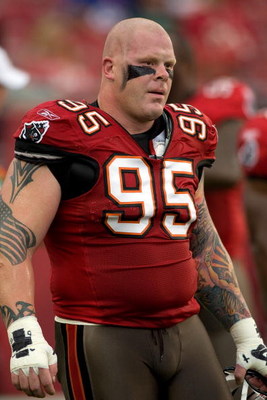 I can't even remember when Hovan played but I remember seeing him play and BC was still in the Big East. Hovan played awhile for the Vikings and was known for that long red hair and his tattoos. He is still playing for the Bucs
Jamie Silva
One BC's best linebackers next to Bill Romanowaski
Bill Romanowski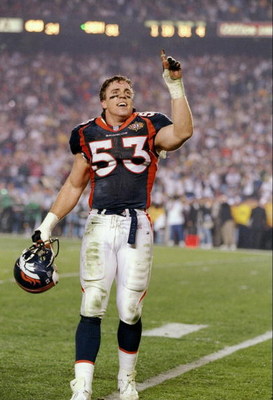 Guy is nuts and one of the better linebackers to play in the NFL
Jeff Jagodzinski
Didn't last long because he breached his contract but he was a dam good coach
The Hasselbeck Clan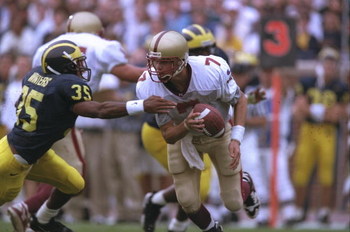 Matt, Tim, and Nathaneal all had decent seasons while at BC especially Matt and Tim.
All the rest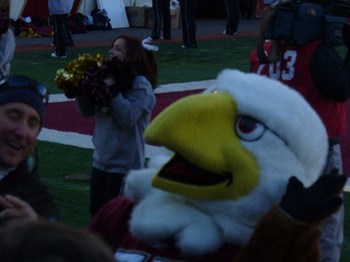 There are a lot more and I mean a lot more players who could be on this list like Gosder Cherilus, Marc Colombo, Gerard Phelan, and so on
Keep Reading