Big Weekend in Serie A: The Top Five Games to Watch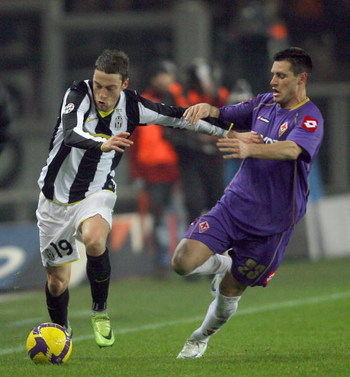 After the international break, Serie A comes back with a bang and some outstanding games over Saturday and Sunday.
There are old rivalries, rising stars meeting established greats, and struggling legends going head to head.
Here is my personal view on which five fixtures have the most potential to light up our living rooms on the highlights reel.
No. 5: Chievo v. Bari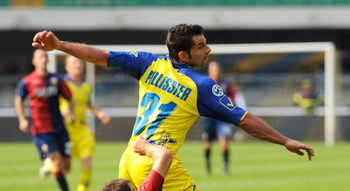 It could seem like a crazy pick, but you have got to give both sides credit for an outstanding start to the season. The Flying Donkeys are up in contention for an unlikely Europa League spot, while the Bari boys have given both sides of Milan a fright.
There were other games which might catch the eye more obviously—like Napoli v. Bologna, certainly a match with more history. However, this pair deserves a lot of credit for their early displays.
Chievo will go for it in front of their small but faithful home support. Bari have some of the most blistering counter-attackers in the division. If they had a proper striker, they could really be dangerous.
No. 4: Milan v. Roma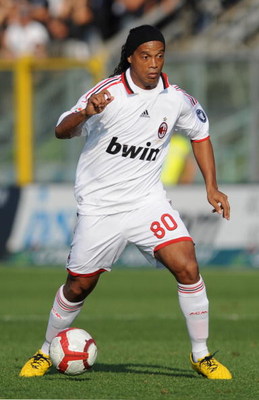 There was a time when this would have been the undisputed pick of the weekend games—but not anymore.
Milan's troubles have been well chronicled, and new coach Leonardo has struggled to produce any convincing displays. His team has looked old, disjointed, and often disorganised.
The Rossoneri hierarchy insist that it will all click together soon, but it could do with happening in the very near future.
Roma, too, are a troubled club.
Claudio Ranieri has been an effective sticking plaster so far, but it remains to be seen whether he proves a long-term success.
With talk of more Giallorossi stars having to be sold in January to help sort out the finances, it could be a tough season at the Olimpico.
No. 3: Lazio v. Sampdoria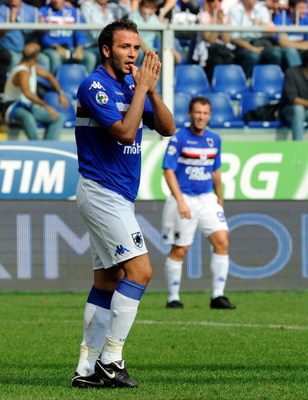 High-flying Sampdoria face a test of their credentials in Rome.
The Blucerchiati have been a revelation this year, fulfilling all the promise they failed to realise in the last campaign.
Antonio Cassano has been wonderful, and Giampaolo Pazzini (pictured) has been prolific. But it has been their adventurous team play that has really caught the eye.
Gigi Del Neri appears to have got them working as well as his old Chievo side where he first made his name.
Lazio are no slouches either.
A sluggish draw with Fiorentina was disappointing, but they have a nice array of tricky attackers at their disposal.
If Samp let down their guard for a minute, the Laziali will make them pay.
No. 2: Genoa v. Inter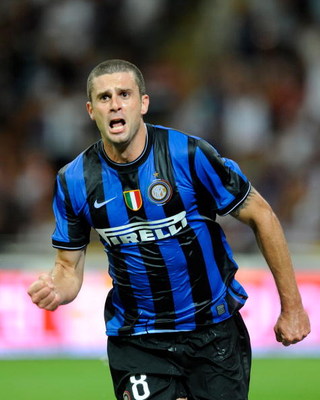 It would have been easy enough to make a convincing case for this as the best fixture of this round.
Genoa are one of the most entertaining teams in Italy to watch with an up-and-at-them attitude that has won many admirers.
It can sometimes be their downfall, however, as they leave gaps for a more expert side to exploit.
They don't come any smarter in that art than Inter.
This should have been the game that saw both Diego Milito and Thiago Motta (pictured) return to the Marassi after their summer moves away from the Rossoblu.
But the Argentinian is injured, so it will just be Motta who likely makes the trip.
What price a goal against his old team—and no celebration of course.
No. 1: Juventus v. Fiorentina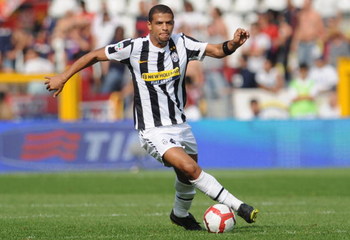 I give this clash top billing due to the animosity that provides it with extra edge.
The plot lines are not bad either.
You have Felipe Melo (pictured) likely to make his first appearance for Juve against his old club. Tthen you have Cristiano Zanetti and Marco Marchionni donning purple for the first time against the Bianconeri.
It is also a test of maturity for both teams.
Ciro Ferrara's side have stuttered of late. They still believe they can win the Scudetto, but they have to go out and convince everyone. A win over Fiorentina would be a step in the right direction.
In the Viola corner, a decent league position and a famous win over Liverpool have raised hopes high.
Their supporters have got used to disappointment, but any kind of result in Turin would be an encouraging sign.
Somebody is likely to end up on Saturday night with their reputation damaged. That's what makes it the most tasty tie of the week.
Keep Reading