As Minnesota Twins' Season Ends, GM Bill Smith's Is Just Beginning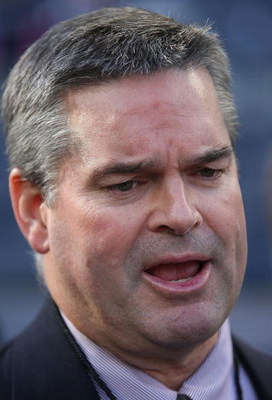 The Minnesota Twins' magical run is over.
After falling to the New York Yankees in the American League Division Series, the players can now head home for the winter, and the front office—led by General Manager Bill Smith—can begin the work of ensuring the Twins are a contender again in 2010.
The pieces are already in place for a very good ballclub next season.
Perennial All-Stars Joe Mauer, Justin Morneau and Joe Nathan should all be healthy and ready to contribute.
The patchwork rotation the club marched onto the field in the second half should also be re-loaded, barring no setbacks for injured starters Kevin Slowey and Glen Perkins.
Denard Span, Jose Morales, Matt Guerrier, Jason Kubel and Michael Cuddyer all took major steps forward this season, and figure to get even better in 2010.
Undoubtedly, the biggest area of need this offseason is the same as it has been for much of the decade—the infield.
Orlando Cabrera and Joe Crede are both free agents, and neither of them should be brought back for anything more than a one-year, incentive-laden deal.
Nick Punto, Brendan Harris, Matt Tolbert, and Alexi Casilla haven't done anything to prove they belong in the everyday lineup.
Super prospect Danny Valencia hit .285/.337/.466 with stops in AA and AAA last season, but may not be quite ready to handle the everyday third base job out of Spring Training.
Smith will no doubt make inquiries about potential trade targets, such as Milwaukee's JJ Hardy, Florida's Dan Uggla and San Diego's Kevin Kouzmanoff, but should also be scouring the free-agent market for some potential buy-low bargains.
While other teams are clamoring to sign pricier infield options like Mark DeRosa, Orlando Hudson and Chone Figgins, the Twins would be wise to take a chance on one or more of these five players who figure to be well within the Twins' financial means.
Akinori Iwamura—2B/3B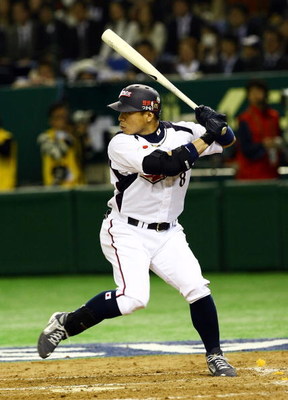 2009 Team(s): Tampa Bay Rays
2009 Salary: $3.25 million
2010 Age: 31
Career Slash Line: .281/.354/.393
Why He Makes Sense: Iwamura suffered a torn ACL and missed a large portion of the 2009 season. In his absence, Ben Zobrist took over the second base job and figures to hold it for the foreseeable future.
The Rays currently have a young core of middle infielders including Jason Bartlett, Zobrist and Reid Brignac. All three figure to cost the Rays less than $3 million combined in 2010. As such, Iwamura and his $4.25 million option don't fit in going forward.
Iwamura's defense could play well at both second and third for the Twins, and his reliable offensive production would fit in nicely to round out the otherwise punchless bottom of the lineup.
Chad Tracy—1B/3B/OF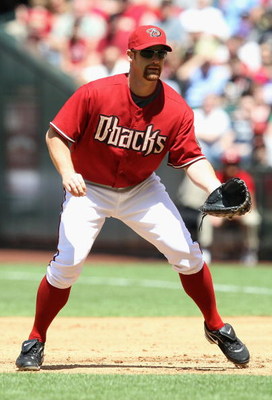 2009 Team(s): Arizona Diamondbacks
2009 Salary: $4.75 million
2010 Age: 30
Career Slash Line: .280/.339/.453
Why He Makes Sense: Although not technically a free-agent, Tracy has a $7 million club option for 2010 that will almost certainly be declined by the Diamondbacks.
After putting up two very good seasons in 2005 and 2006, Tracy has struggled to produce since undergoing microfracture knee surgery in 2007. At-bats were hard to come by in an Arizona lineup that has been infused with younger and cheaper players in recent years, but Tracy still believes that, if given the chance, he can be a productive everyday player.
His overall defensive prowess isn't anything to write home about, but he also isn't going to destroy a club either. Much like the incumbent Nick Punto, he can play multiple positions, and could be a sort of super-utility man for the Twins. Unlike Punto, however, Tracy has proven he has the ability to be a productive member of a Major League lineup.
Adrian Beltre—3B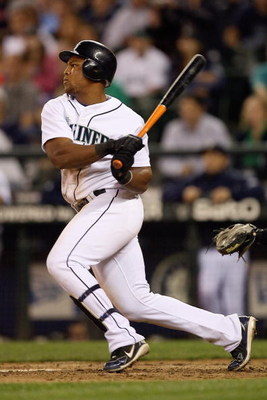 2009 Team(s): Seattle Mariners
2009 Salary: $12 million
2010 Age: 31
Career Slash Line: .270/.325/.453
Why He Makes Sense: The Mariners, looking to get younger, don't figure to retain Beltre. The Twins, linked to Beltre in 2008, could still have interest in the slick-fielding third-sacker.
Beltre is still a Gold Glove-caliber defender at the hot corner, and offers production similar to what the Twins received from Joe Crede this season, but with a much better track record in the health department.
Beltre can probably be had on a short-term deal to re-establish his value after a down year and the Twins may only be looking for a one or two-year stopgap to keep the position warm for rapidly-rising prospect Danny Valencia.
Freddy Sanchez—2B/3B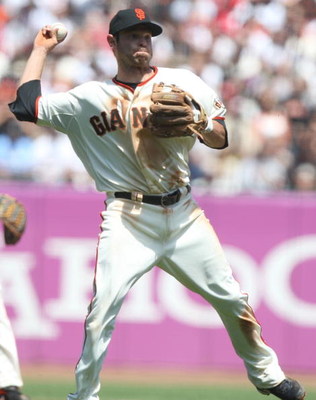 2009 Team(s): Pittsburgh Pirates/San Francisco Giants
2009 Salary: $6.1 million
2010 Age: 32
Career Slash Line: .299/.334/.417
Why He Makes Sense: Sanchez, a three-time All-Star, was traded out of Pittsburgh when he made it clear he wanted more money than the small-market Pirates were willing to offer. The Twins, moving into a fancy new stadium, will have money to spend.
The Twins were linked to Sanchez in trade talks prior to the 2009 trade deadline, but nothing came of it as he landed in San Francisco. The Giants figure to make an effort to retain him after trading away one of their top pitching prospects to obtain him. As such, it may take a more enticing offer for the Twins to land the former batting champion.
Sanchez plays above-average defense at both second and third base. Additionally, the right-hander is the prototypical hitter for the two-hole that the Twins have lacked in recent years.
Placido Polanco—2B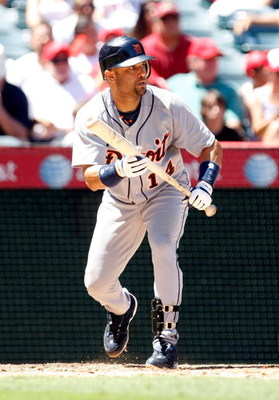 2009 Team(s): Detroit Tigers
2009 Salary: $4.6 million
2010 Age: 34
Career Slash Line: .303/.348/.414
Why He Makes Sense: Polanco figures to have played his last game in a Tigers uniform as the club is ready to hand the reins to prospect Scott Sizemore in 2010. As such, it is unlikely Polanco will even be offered arbitration this offseason.
Throughout his career, Polanco has gained a reputation for not only being a great teammate, but also for being one of the most consistent number two hitters in the game. Polanco would be the perfect complement to Denard Span and Joe Mauer at the top of the Twins lineup.
In addition to his offensive prowess, Polanco is an accomplished glove man at the keystone corner. His defensive work earned him a Gold Glove award in 2007.
His familiarity with the American League Central is another plus-benefit the veteran would bring to the Twins.
Keep Reading

Minnesota Twins: Like this team?