The Czar Report: Alabama Winning the War in the SEC West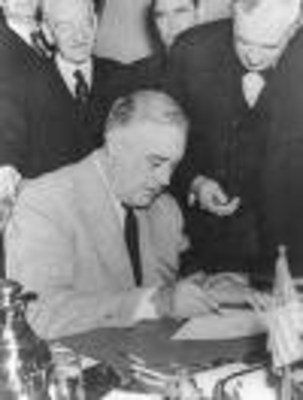 October 11, 2009 - From the Bleacher Report:
Going into Week 6 with three unbeaten and four top 25 teams, including two in the top four, the SEC West continued to look like the strongest division of any conference in all of college football.
Though perennial western power LSU had a scare with traditional bottom-dweller MSU a couple weeks ago in Starkville, the first major head-to-head battles were waged on Saturday and the War for the (SEC) West is heating up.
It's time for you, the fan, to review the progress (or retreat) of your favorite army. Your duly (self) appointed college football Czar has provided the reports from the front lines.
Here's a look at this weekend's action as well as an update on who's marching on and who's in retreat.
By Henry Ball – Syndicated Writer and Feature Columnist @ Bleacher Report
The Crimson Tide is Starting to Look Like a Tsunami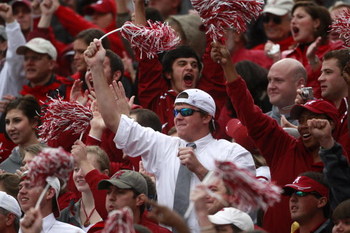 Coach Nick Saban took his No. 3-ranked Crimson Tide to No. 20 Ole Miss looking to avoid the felling stone of legendary Goliath-slayer Houston Nutt and his hungry Rebels.
The sling wasn't enough this time as the Evil Empire (Alabama)'s No.2-ranked defense (in the SEC) shut down the former Heisman candidate Jevan Snead and the Rebels' high-scoring offense.
Alabama's offense moved the ball at will—despite struggles in the red zone. The score could have been much worse as the Tide rolled.
Alabama 22, Ole Miss 3
Marching—Alabama 6-0 (3-0 SEC)—With a divisional showdown versus LSU looming large on Nov. 7, the Tide is clicking on all cylinders and looking a lot like the team to beat in the SEC West. And the nation.
Retreating—Ole Miss 3-2 (1-2 SEC)—With losses in two of their last three and Auburn and LSU yet to face, it looks like the Rebels were overrated after all.
The "Don't Count Us Out" Bowl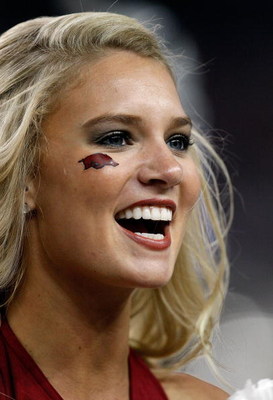 Unranked Arkansas, fresh off of a convincing win over a much-improved Texas A&M team, welcomed No. 17 Auburn to Razorback Stadium and looked for their first marquee win versus an SEC opponent under second-year head coach Bobby Petrino.
Arkansas was able to capitalize on three Auburn fumbles and held offensive coordinator Gus Malzhan's high-powered attack to just three points in the first half. A third quarter rally by Auburn proved to be way too little, way too late.
Arkansas 44, Auburn 23
Holding Ground—Arkansas 3-2 (1-2 SEC)—With big wins versus Texas A&M and No. 17 Auburn to offset big losses to No. 23 Georgia and No. 3 Alabama, the Hogs may not yet be done.
Their next month is critical with games at No. 1 Florida, at No. 20 Mississippi and versus No. 25 South Carolina. Wins in all three, though unlikely, would change everything.
Holding Ground—Auburn 5-1 (2-1 SEC)—The loss does not knock Auburn out of the race for the SEC West nor does it take destiny out of their control.
A win at Death Valley and in the Iron Bowl could still allow the Tigers to win the West. But that's a very tall order.
I Still Need More Cow Bell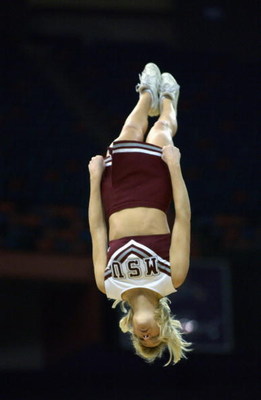 Mississippi State, which hasn't factored into the war for the West other than the aforementioned scare that threatened No. 4 LSU, hoped to get back on the winning track versus the Houston Cougars at home in Starkville, Miss.
It wasn't too be. The Cougars, who surrendered their BCS busting aspirations last week in a loss to UTEP, proved to be too much for the scrappy Bulldogs.
Houston 31, Mississippi St. 24
Surrendered—Mississippi State 2-4 (1-2 SEC)—Three straight losses and No. 1 Florida and No. 3 Alabama coming up have the Bulldogs looking forward to head coach Dan Mullen's second year.
This year could still end on a positive note with a win in the Egg Bowl.
No Kryptonite found in Death Valley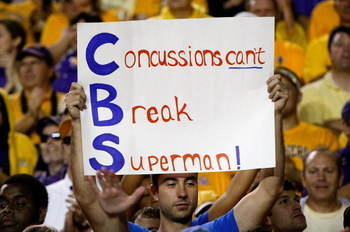 In the "Game of the Week," Superman was "cleared to play" after two weeks of concussion discussion. The Beast from the (SEC) East, a.k.a the Florida Gators, marched into Death Valley (Baton Rouge) looking to establish the dominance that has so far been reserved for inferior opponents.
LSU, on the other hand, despite the No. 4 ranking and unbeaten record, came into the game looking for respect in the conference and around the country.
Neither was completely successful nor unsuccessful.
Florida out-toughed LSU, despite keeping Tim Tebow's playbook somewhat limited. They left Baton Rouge unbeaten but not looking invincible.

LSU was able to hold the Gators to their lowest offensive output of the season and their lone touchdown was aided by an offensive pass interference non-call.
The Tigers' ineptitude on offense makes you wonder if they could ever score on a Top Ten defense. They haven't yet.
Florida 13, LSU 3
Holding Ground—LSU 5-1 (3-1 SEC)—All of LSU's goals are still obtainable.
They have a lot to work on but, an off week to prepare for the Western swing of their season could be helpful.
Outlook for the SEC: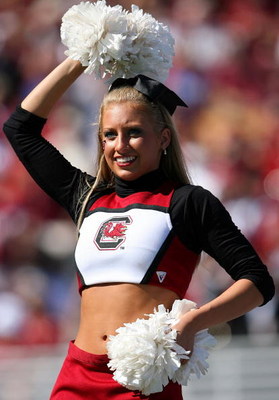 It's hard not to expect the SEC Championship in Atlanta to be a rematch of last year's game.
Florida and Alabama are both loaded and look virtually unbeatable when healthy.
But LSU, Auburn and South Carolina still hold their own destiny.
Any of these teams could win out to claim their respective division and would still be in the discussion for the National Championship game.
Big games on the horizon:
10/17/09—No. 25 South Carolina travels to No. 3 Alabama.
10/24/09—No. 4 LSU host No. 17 Auburn in Death Valley.
11/07/09—No. 4 LSU travels to face No. 3 Alabama.
11/14/09—No. 25 South Carolina hosts No. 1 Florida.
11/27/09—No. 3 Alabama at No. 17 Auburn (Iron Bowl).
Bonus Slide - The Czar's Top Ten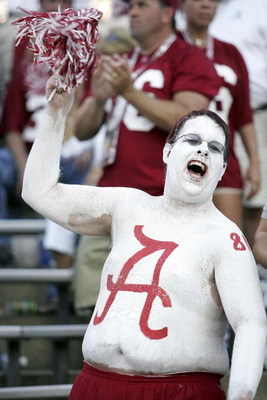 No. 1 Alabama 6-0 (3-0 SEC)—Convincing road wins versus Virginia Tech, at Ole Miss. Dominating performance in other games.
No. 1a Florida 5-0 (3-0 SEC)—Surviving the Bayou should go a long way toward an undefeated regular season.
No. 3 Texas 5-0 (2-0 B12)—Doing what it takes to win. Next three (No. 19 OU, No. 24 Missouri, No. 15 OSU) should determine fate.
No. 4 Iowa 6-0 (2-0 B10)—Best start since 1985. Can Ferentz finally get it done?
No. 5 Virginia Tech 5-1 (3-0 ACC)—Could lone loss to Alabama be avenged in BCS Championship game?
No. 6 LSU 5-1 (3-1 SEC)—Tough loss to No. 1 could be avenged but QB and OL play will have to improve.
No. 7 USC 4-1 (2-1 P10)—Annual loss to unranked team (Washington) may once again leave USC outside looking in.
No. 8 Boise State 5-0 (1-0 WAC)—Opening win versus Oregon will only be enough if they get a lot of help.
No. 9 Cincinnati 5-0 (1-0 BE)—With weak schedule, the Bearcats will need a lot of help to make the title game.
No. 10 Ohio State 5-1 (3-0 B10)—Still in the hunt for Pasadena, just probably not the BCS Championship game.
Keep Reading

LSU Football: Like this team?