MLB regular season awards: AL Cy Young.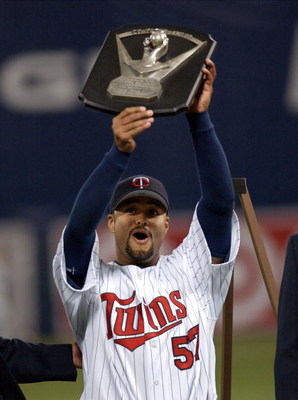 This was the toughest award to decide. There are six legitimate contenders including 3 top flight aces on mediocre to poor teams, the best closer ever having his best year ever and two more stud pitchers with 19 wins on contending teams (should have been two playoff teams if it wasn't for the massive Mets sized choke of the Tigers). So go into this list with an open mind because it wasn't easy but it is right.
Winner: Seattle Mariners starting pitcher Felix Hernandez.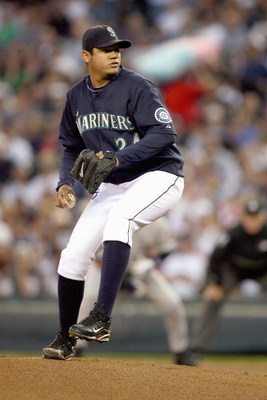 19 wins 5 losses, 2.49 ERA, 217 SO, 239 IP, 2 CG, 1 SHO.
Hernandez wasn't exactly on the radar this season. For starters he plays in Seattle which is about as far away from the east coast as possible. He also played on a solid Mariners team but they were never quite in contention for the AL west. What does set Hernandez apart is his dominance in every category Hernandez was at or near the top. His ERA was better than Sabathia, Halladay and Verlander. He threw as many innings as anybody and had the least amount of losses compiling an amazing 19-5 record.
2. Kansas City Royals starting pitcher Zack Greinke.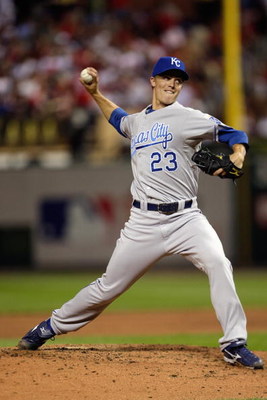 16-8, 2.16 ERA, 242 SO, 229 IP, 6 CG, 3 SHO.
Greinke finally got his head issues together and put together one of the most impressive seasons since Pedro was in his prime. His 2.16 ERA in this era is very impressive. He also put up great numbers on a terrible team similar to Tim Lincecum's Cy Young last year. He was second in strikeouts and first in ERA for starting pitchers, but it was his inconsistencies that landed him at number two.
3. New York Yankees closer Mariano Rivera.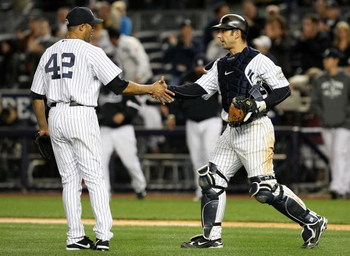 1.76 ERA, 44 saves, 2 blown saves, 72 SO in 66 innings.
This was arguably Rivera's best regular season of his hall of fame career. He led all pitchers in ERA, only blew two saves and had 72 strikeouts in 66 innings.
4. Toronto Blue Jays starting pitcher Roy Halladay.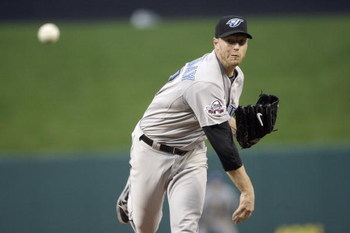 17-10, 2.79 ERA, 208 SO, 239 IP, 9 CG, 4 SHO.
No other pitcher in baseball has to carry the weight that Doc Halladay does. He threw a league leading 9 complete games and 4 shutouts. His record might not be as pretty as Verlander or Sabathia but that is no fault of his own his era is more than a full half run better than both of those pitchers.
5. Detroit Tigers starting pitcher Justin Verlander.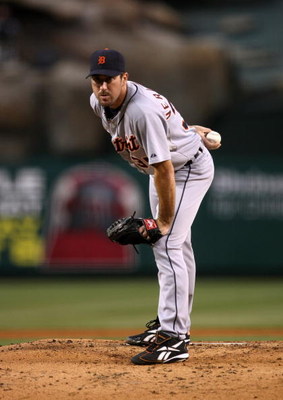 19-9, 3.45 ERA, 269 SO, 240 IP, 3 CG, 1 SHO.
Verlander led or tied for the lead the AL in wins, strikeouts and innings pitched. His only set back was his earned run average which is more than a run higher than Greinke and almost a run higher than Hernandez.
6. New York Yankees starting pitcher CC Sabathia.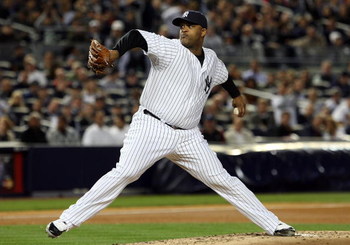 19-8, 3.37 ERA, 197 SO, 230 IP, 2 CG, 1 SHO.
Sabathia's first year in New York was a success he was tied for the lead in wins. What puts him at the bottom of this list is every other category. His ERA is second worst, he also has the least amount of strikeouts for starting pitchers. Ultimately Sabathia's season will come down to how he pitches in October and hopefully for him November.
Keep Reading