Eastbound And Browned: Power-Ranking The Big East Football Teams By Cheerleaders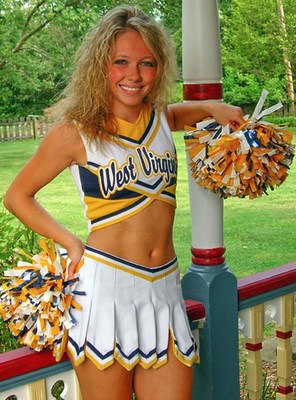 Ah, the Big East. Maligned by balloteers, forgotten by networks, routinely beaten up by the other, lesser conferences, where can the Big East-y make the best headway to national prominence?
By trotting out the sexiest cheerleaders, naturally.
As is customary every week, I've power-ranked one of the nation's college football conferences by their cheerleading squads.
See if you agree with my reasoning—or just pretend to read while you ogle the pictures.
Louisville Cardinals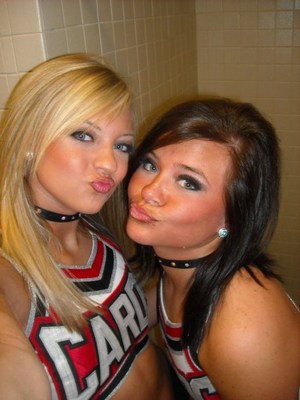 You might ask me, "Sven, why are Louisville's cheerleaders ranked so low?"
And I'd tell you, "The cheerleaders aren't ranked low, guy. The team is. They're TERRIBLE, in fact."
Which should be rule No. 1 for college football teams: If you're bad, be merciful to your fans and put some hot women on the field to ease the pain.
Pittsburgh Panthers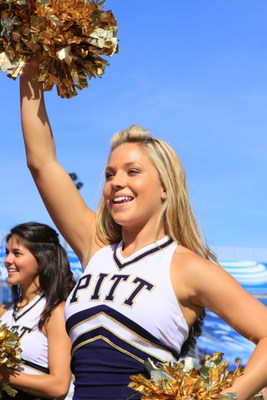 Pittsburgh beats out Louisville for the second-to-last spot because of their head-to-head win.
But they caved against a mediocre NC State team two weeks ago, and the upset was so damaging that their coach had to go around campus wearing a fake mustache to hide his identity.
Syracuse Orange(wo)men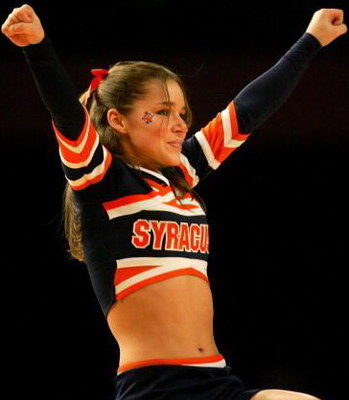 Syracuse isn't having a great season by any stretch.
But they've won two games, which is more than they won total in Greg Robinson's four years as coach. That's something to cheer about.
UConn Huskies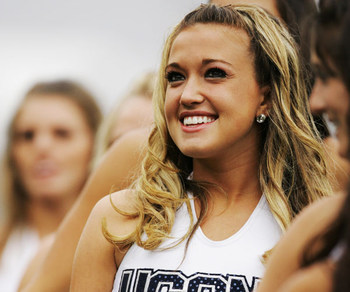 UConn, not known for its competitiveness on the gridiron, is putting together back-to-back solid seasons on the strength of a good running game and good wideouts.
Their next step should be to move out of Connecticut, where nothing interesting has ever happened.
Rutgers Scarlet Knights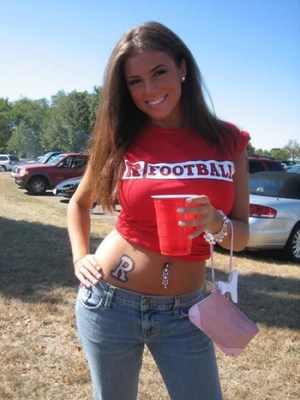 This girl isn't a cheerleader.
But she is excited about football, so I've chosen to exercise the Bare Midriff Clause, article 9, section 3 of the Cheerleader Appreciation Treaty of 1993, which states that "any and all exposed midriffs supporting or otherwise advertising a college football institution are heretofore declared cheerleader-rateable content."
USF Bulls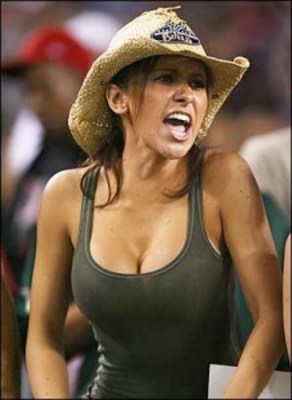 Article nine, section three also makes mention of the Sterger Corollary, which states, "Any pictures of Jenn Sterger rooting for the hundred or so teams in Florida that she roots for also count as cheerleader-rateable content, because that chick is hot, son."
Look out, Florida Atlantic—there's a high-pressure Sterger system headed your way.
West Virginia Mountaineers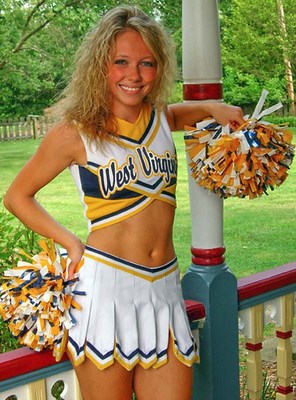 The West Virginia Mountaineers are a few third down stops against Auburn away from being undefeated; Jarrett Brown is a legit pocket passer; and Noel Devine continues to beat light in a footrace.
Cheerleading-wise, this team is solid. Blonde hair and blue eyes are nothing to make a face over.
Cincinnati Bearcats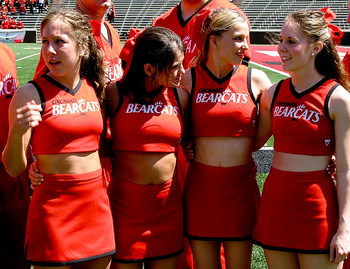 They're confused.
Not over why Cincinnati is ranked first in the Big East—they're 5-0, have a stellar defense, and a legit quarterback—but over what a Bearcat is.
Keep Reading