Funny Pictures of Kobe Bryant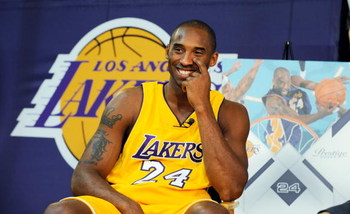 I was going to write a slide-show on the most overrated players in the NBA, but I could only come up with two off the top of my head. So, I decided to look up funny pictures of Kobe Bryant, because on an article I wrote one of the commenters kept putting up pictures of Bryant.
So, I decided to find some funny pictures of Bryant. Here they are......
Kobe Thinking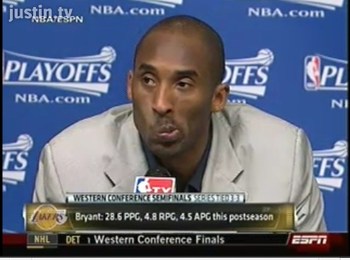 This is what happens when you ask Kobe who he likes better: Rihanna, or Beyonce?
Can't Go
Kobe Learns that he can't be in the remake of "The Back to the Future" movies.
Oh Ron You Crack Me Up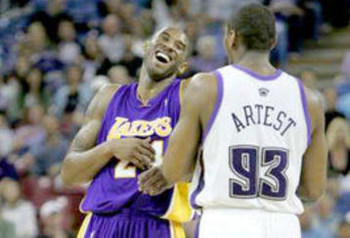 Artest must have really said something to make Kobe laugh like that.
You do the Hokie Pokie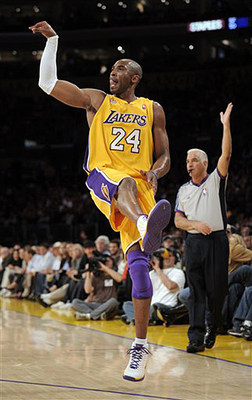 "You put your right foot in you put your right foot out and you shake it all about."
Swan Lake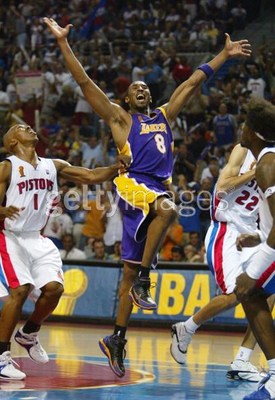 One question here is Kobe trying to become a ballerina after his NBA days are over?
If You Can't See Me I'm Not Here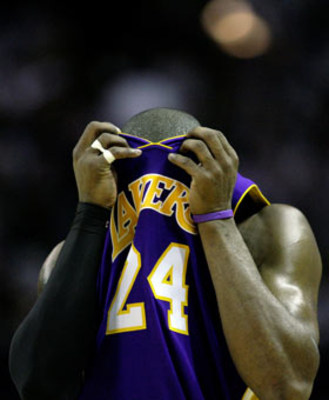 I'm not here, I'm not here, I'm not here. Next stop, Southwest commercial.
It Wasn't Me I Swear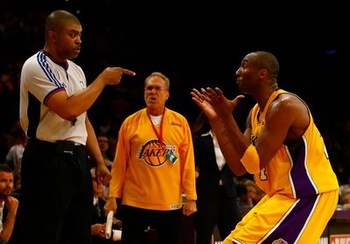 Again, going for his acting Kobe attempts to persuade, to no avail.
Kobe Angry, Don't Want to Get Kobe Angry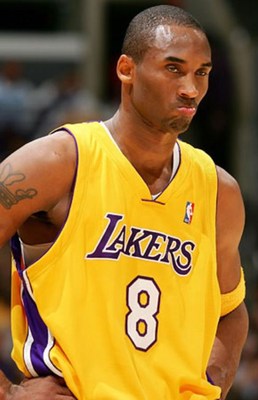 Kobe again practicing for his career as an actor, this time he'll be playing the role of "The Hulk."
Neener Neener Neener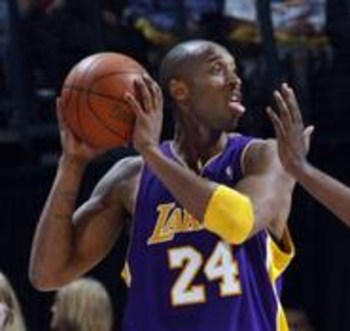 This picture reminds me of when you're young, and you're playing keep away, and you're making fun of the person trying to get the ball, and you stick your tongue out at them.
Kobe's been watching kids movies again...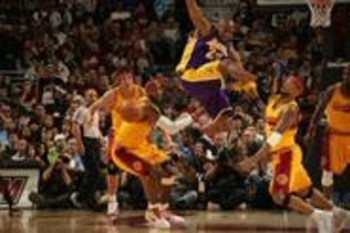 Either Kobe's been watching the Power Rangers, or he's been watching the Karate Kid.
I love you, Man!
Another picture that requires little explanation. I just wonder what Brian Cook was thinking.
Interesting Angle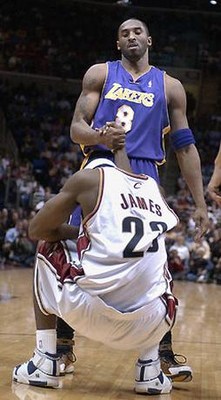 Prett self explanatory why this is funny.
Oops Moment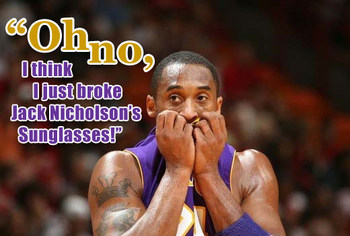 I can only imagine what Kobe was thinking in this picture, but it looks like an oops I messed up moment.
And the funniest slide.......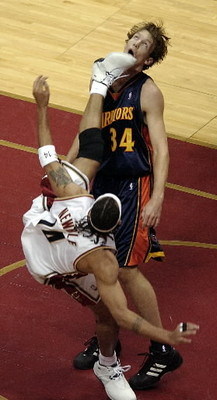 How can this not be the funniest?
If you want to see a more serious work by me...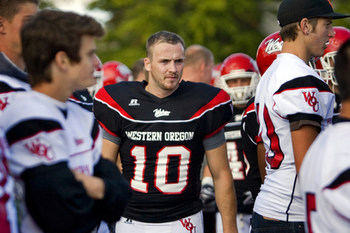 http://bleacherreport.com/articles/267401-kevin-maher-a-story-of-perseverance-and-inspiration
Keep Reading

Los Angeles Lakers: Like this team?