Michigan State-Michigan: Photos From a Classic Rivalry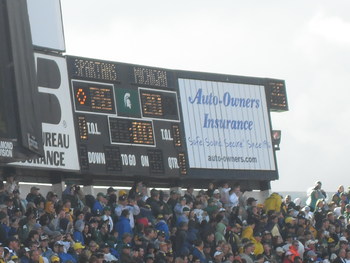 On a brisk October day, Michigan State faced off against its hated rival, the University of Big Sister (also known as Michigan).
The game had the makings of a rivalry showdown: inclement weather, hard-hitting defenses, emphasis on the run, a Michigan comeback and a fourth-quarter Sparty meltdown.
But what didn't happen this time was a MSU overtime debacle.
After a crucial interception and a Larry Caper touchdown rumble, it appears as though the tables may be turning in this rivalry.
Let The Games Begin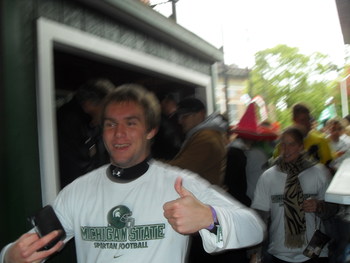 Inside the stadium, in the lower bowl, ready to rock and roll!
The Lead Up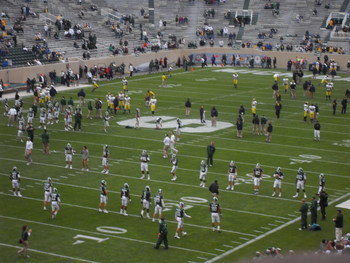 Both teams prepare for an ESPN Instant Classic
Flip a Coin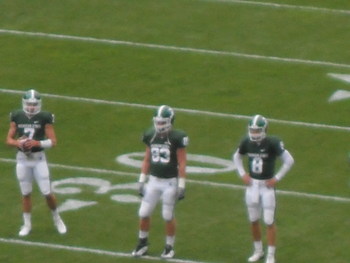 What's the best way to pick the MSU quarterback—flip a coin.
Spartan Stadium Ready to Go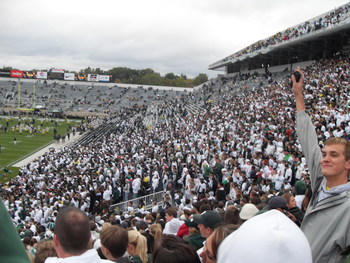 Sparty loyalists were out in full force.
Getting a Little Rowdy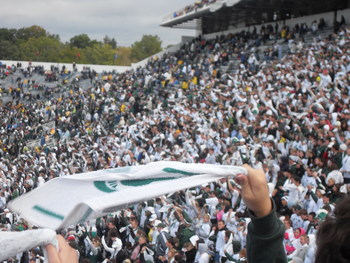 My best attempt to photographically capture MSU spirit.
Just a Reminder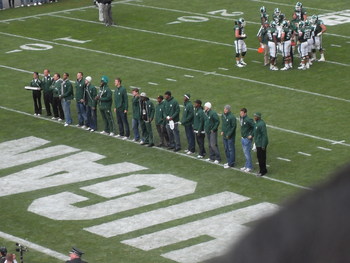 The Spartan hoopsters reminded everyone that Michigan basketball isn't much of a rival.
Sparty Spirit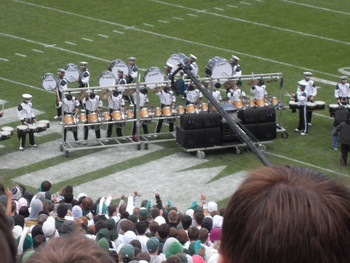 If you've never seen the drumline, you're missing out.
Fingers Crossed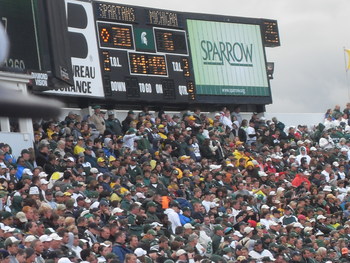 Hoping for no Sparty collapse. It happened, of course
Key Play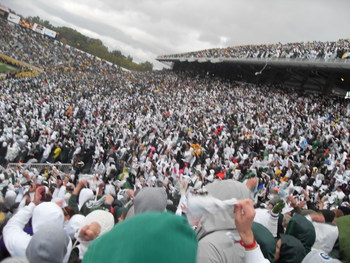 Spartan Stadium getting a little noisy on third down
The Beast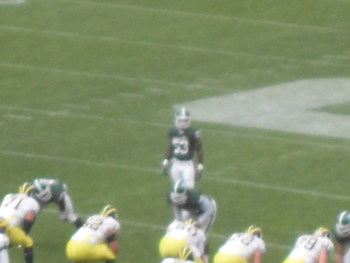 My main man in the middle
Not The Beast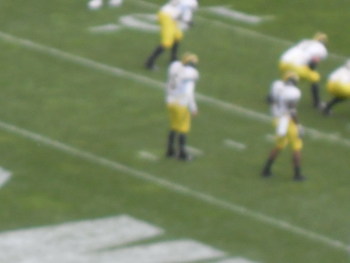 Not my main man under center
Just About Sums It Up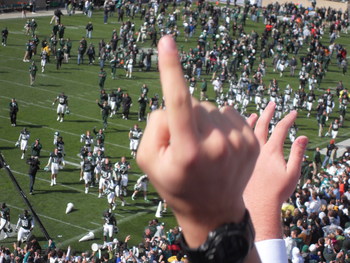 Couldn't have found a metaphor if I had tried
Pandemonium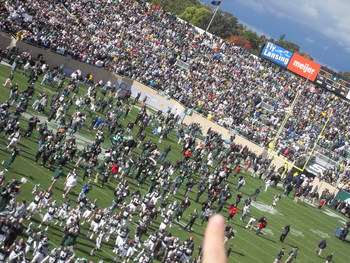 Pure Joy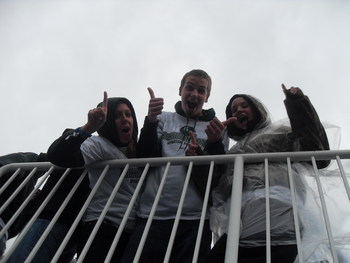 The general sentiment afterwards.
Graduation Gift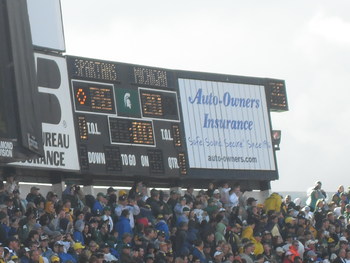 I would stop pestering a little brother that keeps beating me, but that's just me.
Keep Reading