Case of the Mondays: Romo, Sanchez, Ravens, Fresh Squeezed Juice, Met...er..I mean Tigers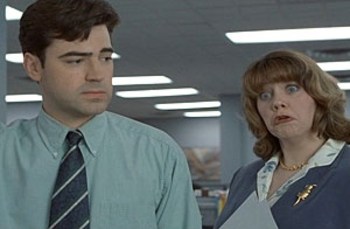 Happy (or not so happy) Monday. Did you get the memo about your TPS reports?
Everyone has seen the movie Office Space, and everyone's had a Case of the Mondays as well. Each Monday, I'll go through to world of sports to pick out candidates who may have a bad Case.
This week, I debate the merits of Tony Romo's second consecutive bad game, Mark Sanchez's rookie moment, the Baltimore Ravens' loss to the Patriots, Juice Williams getting squeezed to the bench, and the Detroit Tigers AL Central collapse.
Tony Romo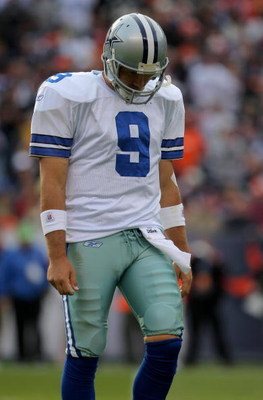 This is the second time that someone associated with the Cowboys finds himself on this list, which clearly isn't good if you're a Cowboys fan. Romo finished the game with 255 yards through the air, with one pick (by Champ Bailey, who also broke up 4 other passes) and zero touchdowns. It's the second week in a row that Romo hasn't thrown a TD pass, and the first time in his career that happened. Everyone thought Kyle Orton and the Broncos would come back to Earth playing a real opponent. I guess that didn't happen.
Mark Sanchez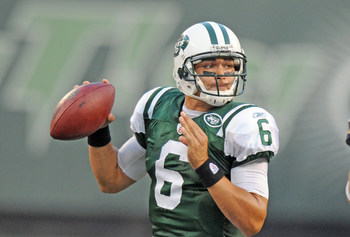 The former USC quarterback is used to winning. That's probably all he's ever done. The Saints reminded him just where he stands yesterday as they gave him his "Welcome to the NFL" game. Sanchez finished 14/27 for 138 yards, no touchdowns and 3 INT's. He also lost a fumble in the end zone that was recovered for a Saints TD. He still might win Rookie of the Year, but had he played better, the Jets would be at 4-0 and the talk of the league. Their defense only gave up 10 points to the most prolific offense in the league, so that loss is definitely on Sanchez.
Baltimore Ravens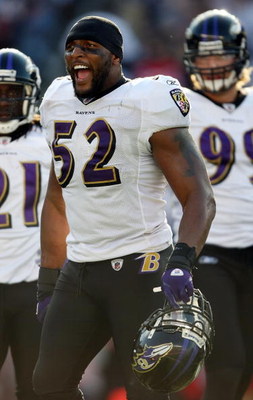 There will be plenty of fines handed down by the league office this morning for what the Ravens said after the game. Several Ravens, including Ray Lewis and Ed Reed, berated the officials for several calls during the game that may or may not led to the Patriots' victory. They were flagged for one very questionable roughing the passer penalty on Terrell Suggs. Even Tom Brady called it a cheap penalty (after basically begging the ref for a flag on the play). Not only that, but Mark Bradley dropped a 4th down pass on a potential game-winning drive.
Juice Williams
Isiah "Juice" Williams was heralded as the most dynamic player in the Big Ten. That was 3 or four years ago, when he was carving up defenses and leading Illinois to the Rose Bowl, only to get smacked in the mouth by USC. Turns out Williams will be the fall guy for the Illini's 1-3 start, in which their only win came against Illinois State. Williams has only one TD pass against 4 INT's. Illinois' schedule does get easier, though anything looks easier after playing back to back games against Ohio State and Penn State. Junior Eddie McGee will get the start in place of Juice.
Detroit Tigers
It wasn't quite a Mets-like collapse, but there was worry about a lack of drama coming down the end of the season. The Tigers and Twins will have to play game #163 tomorrow afternoon after the Twins caught the Tigers on Saturday and they both won on Sunday. Their magic number had been 1 since last Thursday, but they couldn't get it done. Now, they have to go with a 20-year-old rookie in Rick Porcello for the play-in game because they had to use Justin Verlander to beat the White Sox yesterday. What's worse, they have to travel to Minnesota, where the Twins have a decided home-field advantage.
So there it is. We've got an extra candidate to choose from this week. My vote goes to the Tigers, because they controlled their own destiny for 3 days and couldn't get it done.
Keep Reading