SEC Week 6 Previews and Predictions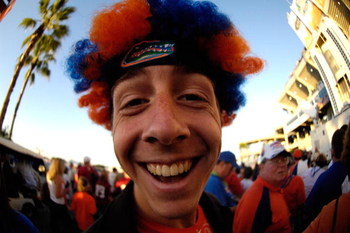 With 5 teams currently in the TOP 25 and 3 of the TOP 5, the SEC is looking at another dominate season in NCAA football. As the conference games continue this week, look for the road to Atlanta to become clearer this weekend. So will teams with dreams of Atlanta still on your mind please stand up!
Here is a look at all the games on the SEC schedule this weekend.
Sat 10/10 Vanderbilt vs. Army
Sat 10/10 Georgia vs. Tennessee
Sat 10/10 Kentucky vs. South Carolina
Sat 10/10 19 Auburn vs. Arkansas
Sat 10/10 3 Alabama vs. 16 Ole Miss
Sat 10/10 Houston vs. Mississippi State
Sat 10/10 1 Florida vs. 4 LSU
VANDY vs ARMY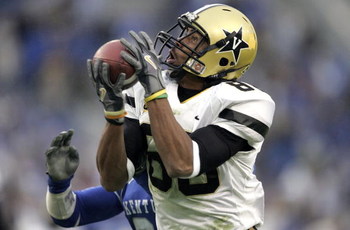 Vanderbilt (2-3) vs Army (2-3)
What to look for: Vanderbilt has had some tough times so far this season getting the gameplan together. Vandy is lucky to be facing an Army team that has also been unable to get anything going. Vanderbilt gets some passing going, and over-takes an Army team in the 4th Qtr.
Vandy 24 Army 17
UGA vs TENN
Georgia (3-2) vs Tennessee (2-3)
What to look for: A dedicated Georgia team will face the Vols and upset about the end of the LSU game, Georgia wont let Tenn into the game at all. Green and his bulldogs will take an early lead and cruise as they look forward to Halloween match-up with Florida.
The Vols have only two wins so far this season, Western Kentucky and Ohio U. This wont be their third.
UGA 37 Tenn 13
UK vs SCAR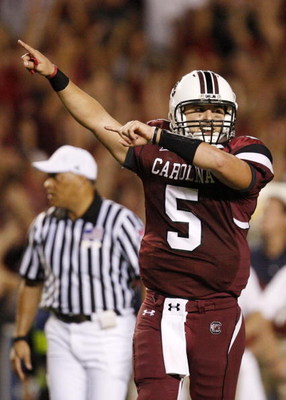 Kentucky (2-2) vs. South Carolina (4-1)
What to look for: Kentucky beat two unranked teams, and the last two weeks they have lost to the No 1 and 3 teams by a score of 79 - 27. So when facing a 4 win team in Columbia, we should expect to see a Garcia led offense able to move the ball around the field.
South Carolina 41 Kentucky 21
AUB vs ARK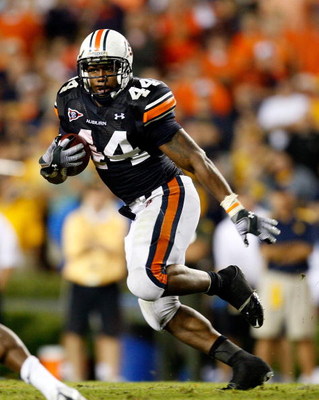 Auburn (5-0) vs.Arkansas (2-2)
What to look for: A is for Auburn. There are going to be alot of points in this game. Looking at the offenses this year, and from games in the past years. But the difference will be conditioning. Look for more hands on hips from Arkansas' defense while Auburn controls the game.
Auburn 54 Arkansas 31
ALA vs MISS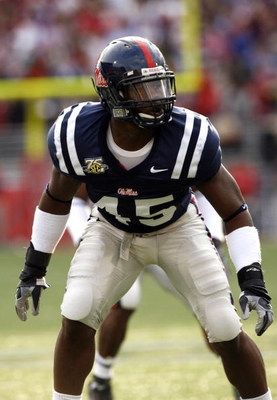 Alabama (5-0) vs. Ole Miss (3-1)
What to look for: Alabama hasnt played a real team since VT in the first game, and Ole Miss will be ticked about being laughed out of the top ten. Ole Miss will use gadget plays, and McCluster will be the fastest man on the field.
Ole Miss 17 Alabama 13
HOU vs MSU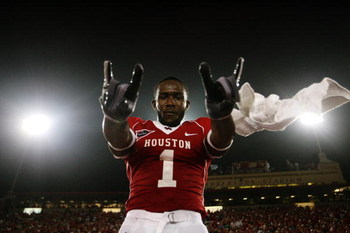 Houston (3-1) vs. Mississippi State (2-3)
What to look for: Houston will be on a mission, and Mississippi St just doesnt have the defense. Look for a point hanging in Starkville.
Houston 47 Miss St 19
UF vs LSU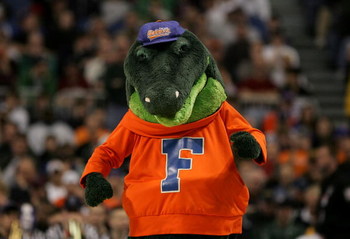 Florida (4-0) vs. LSU (5-0)
What to look for: Florida consistently scores over 40 points so far this year, LSU hasnt scored over 31 points yet this year. This one just isnt close, Tebow or not, LSU just wont be able to keep up past the first half.
Florida 35 LSU 26
The Results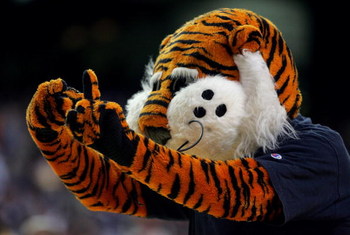 So with that, you will find 5 teams atop the SEC Dominate list, Ole Miss, FLA, AUB, UGA, and SCar.
With only TWO undeated SEC teams left in the mix.
Keep Reading