TB's College Football Week Five Top 10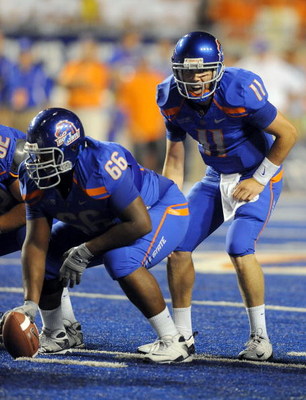 Just when you thought it couldn't get any crazier, it didn't. Week Five was calm in comparison to recent weeks. Oklahoma drops out, and shows it really isn't the same team without Sam Bradford. Miami and Oregon make their cases, but will either of them make a Top 10 appearance?
Here is how I rank them.
No. 1 Florida Gators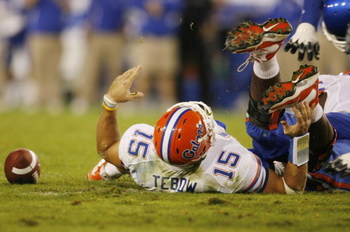 The Gators will take advantage of the bye week in hopes that Tebow can return to full strength for LSU. They still remain poised to capture another championship.
Next Game: At LSU Tigers
No. 2 Texas Longhorns
The Longhorns hold steady to the No. 2 spot after a bye. They need to stay focused on Colorado this week before looking ahead to Oklahoma.
Next Game: vs Colorado
No. 3 Alabama Crimson Tide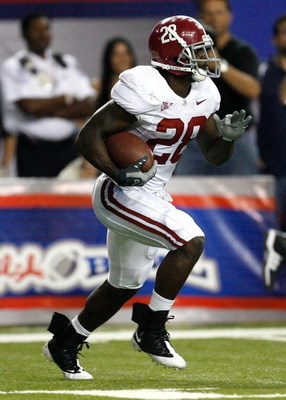 The Tide took advantage of four Kentucky turnovers to remain in National Title contention. This week should be more of a challenge when they visit Houston Nutt at Ole Miss.
Next Game: at Ole Miss
No. 4 Boise State Broncos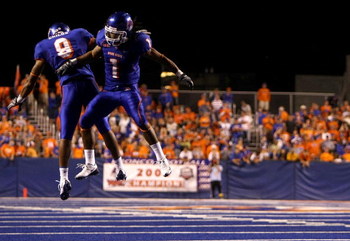 The Broncos remain unbeaten after defeating UC Davis on a rainy, and cold night in Boise. The Broncos are off this week before a Wednesday night showdown in Tulsa.
Next Game: at Tulsa
No. 5 LSU Tigers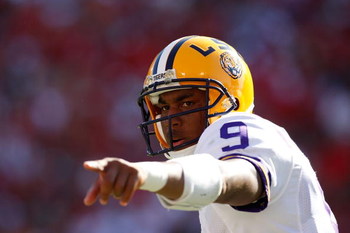 The Tigers drop a spot after their second close game in a row. They have their shot at redemption this week when they host Urban and Co.
Next Game: vs Florida
No. 6 USC Trojans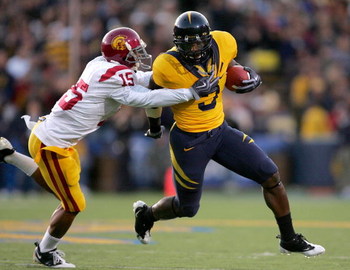 The Trojans kept their PAC 10 hopes alive with their astounding victory in Berkeley. National Championship game bound? We'll see.
Next Game: at Notre Dame
No. 7 Virginia Tech Hokies
The Hokies had a hard time putting away Duke in a game that probably should not have been a challenge. You still have to give credit for the win, and VT remains poised to win the ACC.
Next Game: vs Boston College
No. 8 TCU Horned Frogs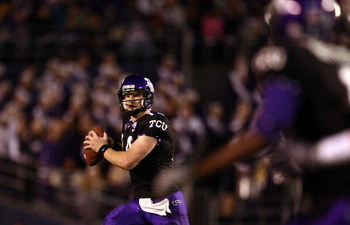 The Horned Frogs continue to quietly push the Broncos for the coveted BCS invite for non Automatic Qualifying schools. And that's just the way Gary Patterson likes it.
Next Game: at Air Force
No. 9 Cincinnati Bearcats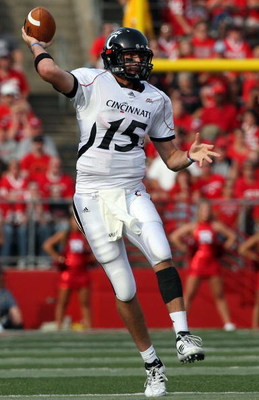 Cincinnati kept their championship hopes alive with their pounding of Miami (Ohio). Can the unbeaten Bearcats keep rolling?
Next Game: at South Florida
No. 10 Ohio State Buckeyes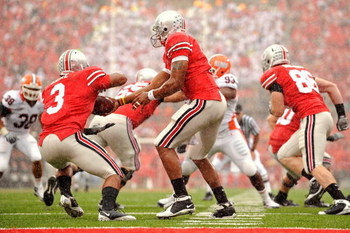 The Buckeyes are no longer viewed as the best team in Ohio. The question is: How long will it take them to regain that title?
Next Game: vs Wisconsin
Keep Reading

Florida Gators Football: Like this team?