Top 5 biggest NFL draft busts the past 5 years.
After suffering through watching Jamarcus Russell bounce ball after ball at his receivers feet when he wasn't getting sacked or throwing over their head I knew he was the worst Quarterback in the league but it made me wonder if he was the biggest bust in recent memory, surprisingly he's not. Here is the list of the top 5 biggest draft busts in the past 5 seasons:
Dishonorable mentions:
Mike Williams. 10th overall pick with a total of 44 catches his entire career.
Reggie Bush. Huge hype coming into the league but has failed to live up to it. He is a contributor to his team though.
Vernon Davis. Amazing physical tools, but not the smarts to use them. He is starting to come into his own.
Vernon Gholston. Amazing physical tools, but his coach didn't have the smarts to use them. Hopefully Rex Ryan does.
#5: San Francisco 49ers Quarterback Alex Smith.
Smith was the #1 overall draft pick for the 49ers in 2005 and future savior of the franchise, well that didn't quite work out. Under offensive coordinator Norv Turner Smith did have a mediocre season in 2006 throwing 16 touchdowns and 16 interceptions while leading the 49ers to a 7-9 record, but that was as good as its got. He's gone on to throwing 3 more touchdowns and 15 more interceptions outside of his '06 campaign.
#4: Tennessee Titans Quarterback Vince Young.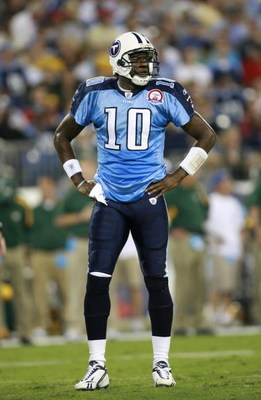 Outside of abandoning his team, not being able to handle the crowd booing him and trying to kill himself (allegedly), Vince Young has been a slightly below average quarterback when he's on the field. He has a career quarterback rating of 68.8 and has thrown 10 more interceptions than touchdowns. That is when he's actually playing, he's started one game in the past two seasons.
#3: Out of the league Cornerback Adam "pacman" Jones.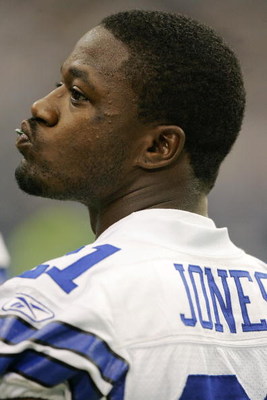 Had a good 2006 season with three punt return touchdowns and four interceptions, but has done nothing on the football field since. But he has been busy off the field including the Vegas shooting in 2007, the Atlanta strip club shooting also in 2007, assault charges in Nashville in 2005, Public intoxication charges in Tennessee in 2006 and a few more.
#2: Oakland Raiders Quarterback Jamarcus Russell.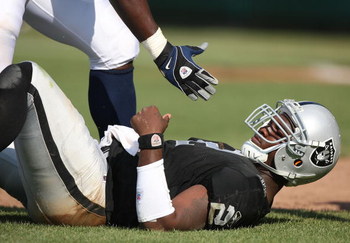 The #1 overall pick by the Raiders in 2007 held out until the season started in an effort to get more guaranteed money and after watching him play I think that was a pretty good move. It also doesn't help that he was drafted by the Raiders with their revolving door of coaches and desire to hang onto big money low value players. Last year wasn't too bad for him throwing 13 touchdowns and only eight interceptions, but for most of the season he wasn't allowed to throw the ball down the field relying on a lot of dinking and dunking a la Donovan McNabb but without Brian Westbrook or the good offensive line, or good offensive scheme, OK it's nothing like the Eagles offense.
#1: San Francisco 49ers Wide Receiver Michael Crabtree.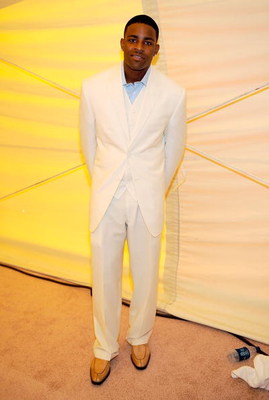 It might be a bit early to anoint him the biggest draft bust, but consider this, he might not even play for the 49ers. If the Niners don't sign him or trade him by March they will have wasted a top 10 pick which should be used for a cornerstone player. If Crabtree doesn't sign and decides to re enter the draft the 49ers will be left with nothing. At least Young, Smith and Russell took some snaps and threw some touchdowns.
Keep Reading