2009 NFL Season Week Four Picks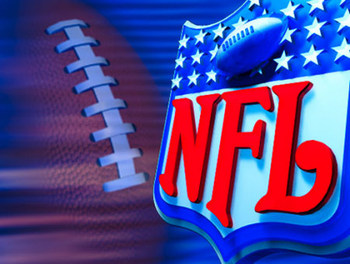 I'm not a legitimate pigskin prognosticator like SI pros Peter King and Dr. Paul Zimmerman, but I'm going to try my first attempt for this week's games.
If I can pick at least 11-14 of the Week Four games correctly, then I'll have another pick'em for Week Five; if I get fewer than 75 percent, no more game predictions on here again. Ever.
Let me know what you think.
Tampa Bay v. Washington
I hate to be the homer here, and the entire franchise is fraught with chaos. But after careful (or insane) consideration, I don't think that the millionaire 'Skins want to hear the crowd boo and rip the owner behind the plexiglass. Skins in a closer-than-necessary win.
Baltimore v. New England
Baltimore's vaunted D has allowed only three more points than New England (53:50), while its offense is doing well with second-year QB Joe (Cool) Flacco playing like gangbusters.
I think this could be an upset pick, since pundits are still crowning the Pats. Could be close. If Ravens win big, they're automatically among the top five teams to go to Miami in February.
Detroit v. Chicago
Detroit hasn't reached paradise yet; it's still in purgatory. A good game against a mediocre Redskins team may be just a mirage, as they'll play a superior NFC North rival at Soldier Field.
ake Cutler may really find his groove here and help Da Bears win by at least two touchdowns, say, 31-17.
Oakland v. Houston
Houston isn't playing playoff-worthy great, but neither is Oakland. Despite Raider QB JaMarcus Russell reaching close to his potential last week, this looks like a Texan win.
Seattle v. Indianapolis
The Colts' big win against the Cardinals in last week's Sunday Night Football matchup convinced me that this team has not quit on QB Peyton Manning or new head coach Jim Caldwell.
WR Pierre Garcon claimed that he doesn't just have a cooler name than Dallas Clark; he may also be a relialble target deep into the season for No. 18.
The Colts are far from perfect, but without an injured Matt Hasselbeck, the Seahawks will struggle to make ends meet without their own play-caller.
Kansas City v. New York (Giants)
The G-Men blazed past two weaker opponents in Weeks One and Three, respectively (Washington, Tampa Bay) and embarrassed the Dallas Cowboys at Big D's new digs in Week Two. The defense is still stifling, and offensive coordinator Kevin Gilbride is mixing pass and rush plays with aplomb.
Kansas City? Well, without a nurturing support system and one good knee to stand on, QB Matt Cassel isn't the answer as yet. 38-13, Giants.
Cincinnati v. Cleveland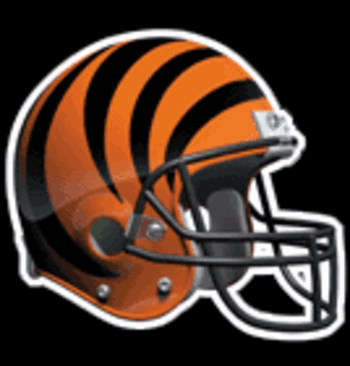 Cincy really shocked and exposed a weakened Steeler D and came back to win a good, close game. The Browns have allowed a league-high 95 points so far. Cleveland's D will allow over 100 points by the end of this interstate game. 24-19.
Tennessee v. Jacksonville
The Titans will (finally!) get rid of their O-fer of a season in a squeaker of a battle. 21-17.
New York (Jets) v. New Orleans
Has the potential to be a great game. I'm not looking at the Las Vegas spread and thinking that the Saints will blow out the Rex Ryan-coached Jets by a lot more than seven (points).
Saints QB Drew Brees is continuing where he left off last season, where he almost broke Dan Marino's record for most passing yards.
Conventional wisdom says to pick the Jets in an upset, what with rookie QB Mark Sanchez and the D playing gritty, good football. But with Nawlins at home, the Saints will remain unbeaten. I think. (If not, then Sanchez is better than I what I thought he was!)
Buffalo v. Miami
This is kind of a tough one for me, since Miami might have lost its QB Chad Pennington for the season with a bad shoulder injury.
But the Bills have won only one game so far, and crybaby star receiver Terrell Owens did not have one reception last week Sunday for the first time in his career since 1997.
Dallas v. Denver
One factor will be evident at Invesco Field come Sunday afternoon: Either Dallas is still one of the most overhyped, inconsistent teams in the league right now, or Denver is as lucky as that Brandon Stokley touchdown reception that led to their improbable 3-0 start.
I say after a few early season stumbles, Dallas proves itself in an old AFL-type shootout.
St. Louis v. San Francisco
Barring extended, severe injury to any other top 49er, San Francisco, through the tough-as-nails guidance of former All-Pro head coach Mike Singletary, may be the surprise team of the NFC and NFL.
Don't know how long RB Frank Gore may be out, but the Rams don't have a very good chance in Candlestick—especially with QB Marc Bulger's shoulder as a problem. 20-3.
San Diego v. Pittsburgh
I expect no letdown in this game between the Chargers and Steelers on Sunday Night Football. The Steelers have shown that they're not the same in the secondary without Mr. Acrobatic SS Troy Polamalu. But I cannot see the world champs succumbing to defeat at home against the hard-charging Chargers.
Green Bay v. Minnesota
Brett Favre proved that he still had the magic to win a game in the fourth quarter last week against the 49ers. I think the Packers' staunch defense will limit their former teammate Favre, but with an equally good D (not to mention a phenomenal halfback in Adrian Peterson), the Purple Rain will reign supreme.
Keep Reading