What If Lebron Stays In Cleveland?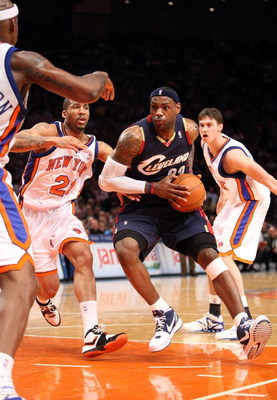 Lets face it. There's not that big a chance that LeBron will leave Cleveland for the Big Apple. There may be a bigger market in New York, but is that enough of a draw for him to leave a perfectly good situation with the Cavs.
James has been on a championship contending team for the past three years, including an NBA Finals appearance in 2007, and his chances are only getting better with the addition of Shaq.
The Knicks are far from being that. They may be able to sign one or two other superstars along with James, but will they have a team around him that can perform?
The Knicks were only able to afford Nate Robinson and David Lee for one year contracts and they lose their first round draft pick next year to the Utah Jazz.
So, with all of these obstacles in their way, it might be a good idea for Knicks fans to stop getting their hopes up and start thinking about other available free agents. Here are some of the possibilities (aside from the obvious; Dwayne Wade and Chris Bosh).
Amare Stoudemire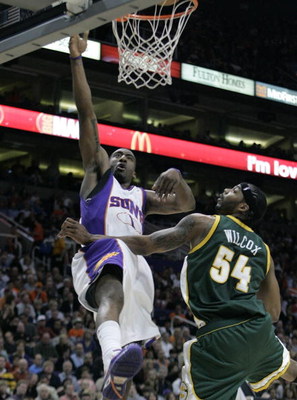 The relationship with the Suns and Stoudemire has not been a good one over the past season.
Throughout the year we've heard various rumors of Amare Stoudemire being on the trade block. Now the season is getting closer and he still hasn't been traded or signed an extention.
Even with all of this, Amare is in a good situation because of his contract. After this season he can opt out and become a free agent.
If he chooses to opt out (which is very likely) it could be a perfect situation for the Knicks. They would be able to reunite D'Antoni and Stoudemire and bring Stoudemire back to a system that he loved.
Joe Johnson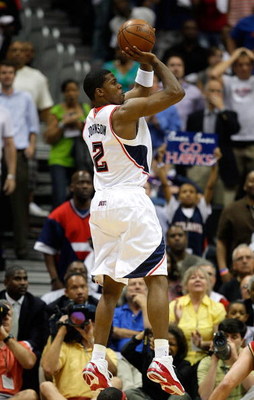 It shouldn't be much of a surprise after the first slide. This could be another reunion for D'Antoni.
He's already forgone a contract extension offered from the Hawks and is looking to become a free agent in the upcoming offseason.
There's much more available for him in free agency than signing an extension, so it was a good move by Johnson. So where will he be heading?
The Knicks would be a great fit for Johnson. He's perfect for D'Antoni's run-and-gun offense and he's familiar with it.
Plus the Knicks are going to need a big-time scorer to compliment whatever big-man they also get in free agency (assuming they will be trying to acquire a big man).
Ray Allen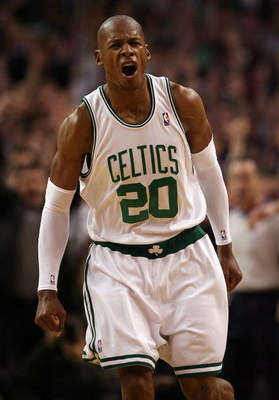 Yes, he's getting older. Yes, he will probably want to finish his career as a Celtic. But the Celtics might not want him to finish his career with them.
The Celtics are going to be in a bind come next summer. Rajon Rondo will be a restricted free agent. They're probably going to need to save money in order to resign Rondo.
Not resigning Ray Allen might be the solution to where they get the money. Plus they might want to sign other younger free agents.
Now factor in the Knicks. Ray Allen could be that third superstar that everyone is saying the Knicks will be able to afford.
Signing him isn't really a result of not being able to sign LeBron, but it's still something for the Knicks to consider no matter what the situation is.
You would be able to get a great veteran player at an affordable price. And he's already been in a situation where a team is looking to acquire big name players to fix their struggling teams.
Tracy McGrady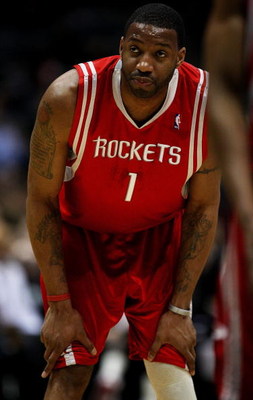 He's coming off some serious surgery. But reports are saying that his recovery has been amazing. The question is, will he be able to play at a high level and what is his future with the Rockets?
The Rockets were trying to trade T-Mac before his season ending injury. So it wouldn't be a surprise if they try to trade him during this season as well. This leaves a good chance that he won't be resigning with whatever team he ends the season playing for.
If McGrady has a good season, it would definately be worth the Knicks to look into signing him this offseason. It all depends on that knee.
Carlos Boozer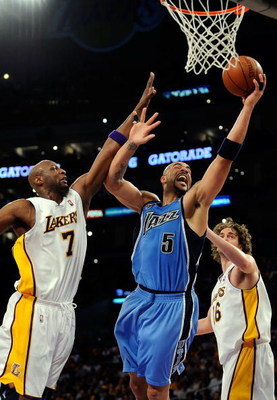 I think it's safe to say that Carlos Boozer will not be in a Utah Jazz uniform after this season. With all of the trade talks last season, its pretty clear that he's going to want out after this year if he isn't traded before then.
So where will he end up? Miami comes up most of the time when trying to figure out where Boozer will be heading after the season and they were rumored in the trade talks last season so they clearly want him. But if they don't resign Dwayne Wade, the Knicks could be in a good position to sign Boozer.
New York's going to need someone to play down low and Boozer could be that answer. He'd be a good fit in D'Antoni's system and could be a good compliment to whatever guard the Knicks bring in with him.
Allen Iverson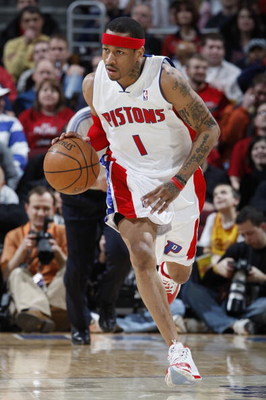 Allen Iverson is out to prove something this year. He wants to show that he's still worth starting and he isn't some old role player. I think he will show that and when he does he's going to be looking for a new team.
Let's face it. Iverson and the Grizzlies organization are using each other. Iverson needed somewhere to play where he could be a starter and Memphis needed someone who could sell some more tickets for the season. This was not planned as a long term situation.
In that case, Iverson will probably part ways with the team and look to find a home where he can end his career. What better city to end your career than in New York.
Iverson is a big personality that could thrive in a city like New York. He's also driven. Unlike other big personality's the Knicks have had (...Marbury), Iverson doesn't want to lose.
He wants to be in a place where he's in postion to win a championship and the Knicks are in position to do that with all of the cap space they have this summer. New York could be the perfect fit for Iverson.
Honorable Mentions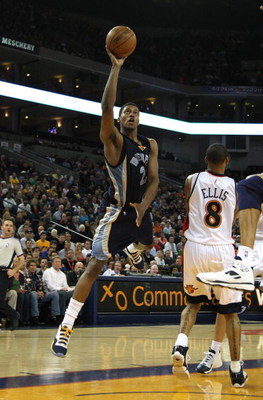 Here are the rest of the free agents that could be wearing orange and blue after next summer. They might not be realistic options but they're still worth mentioning:
-Rudy Gay
-Manu Ginobili
-Marcus Camby
-LaMarcus Aldridge
-Josh Howard
-Dirk Nowitzki
Keep Reading

New York Knicks: Like this team?