10 Random Sports Thoughts To Free My Mind Of Clutter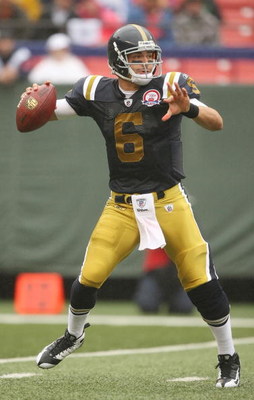 As I rose out of my bed on this great Wednesday morning that featured cloudy skies and rain, my mind felt cluttered with sports thoughts.
It was almost like that Bing commercial when the guy is lying down in bed, and as his wife asks him questions, he keeps answering with these random thoughts that he saw as he searched the Internet.
They called it, "search overload." I call it, "sports overload."
Here is what my Bing commercial would be like:
Girlfriend: "Hunny, did you search for that hotel information in New York?"
Me: "New York. Where dreams happen. Find Facebook friends in the New York area. Mark Sanchez is the best rookie QB of 2009. Rex Ryan is in control of that team. Look at Eli Manning."
Girlfriend: "What the hell is wrong with you?"
Me: "Click here to read what Reggie Bush and Kim Kardashian are doing. Kanye West apologizes to Taylor Swift. Read what Terrell Owens said about the media. Watch Tony Reali on Around the Horn. How beautiful is Erin Andrews?"
Girlfriend: "Who is ERIN ANDREWS?!?"
Yeah, and that's just the tip of the iceberg. So, what does sports overload mean for you?
It means that you get to read about my random thoughts today and take a tour through my sports brain, which I'm sure is over 50 percent of it.
10. Candace Parker Is Not the Best Player In the WNBA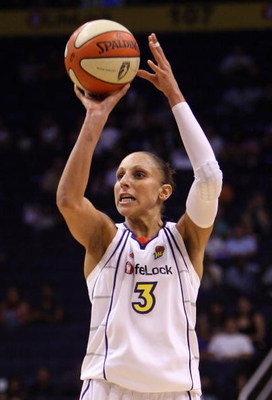 Diana Taurasi is.
I know men are not supposed to care about the WNBA, but I don't care what people say, I actually like it when it gets to the postseason.
Taurasi is so talented, and can do absolutely everything on the court. If Parker's the girl version of Kobe Bryant, then Taurasi is LeBron James.
I watched her play in Game One of the Finals, and she can score when she wants. She has the most refined game in the WNBA.
Hands down, the best product from the UConn Geno Auriemma program.
Love you Diana. Will you marry me?
9. Any Given Sunday Is One Of the Best Football Movies Of All-Time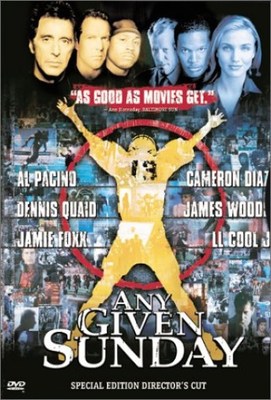 Two words: Willie Beamen.
"Any Given Sunday" was as classic a football movie a, "All the Right Moves," "The Program," and "Varsity Blues."
Beamen was the typical young quarterback who thought he had it all, but needed to realize that he needs his team if he wants to have any real success.
The overall tone of the movie and the authentic woes that real pro football players go through, combined with well-placed imagery, makes this movie great even a decade later.
Jamie Foxx continues to grace the screen, Dennis Quaid is a sports movie legend and hey, L.T. wasn't bad in this movie, either. Cameron Diaz is still hot.
Oh, and we can't forget about my boy Jim Brown.
8. Who Do the NBA Referees Think They Are?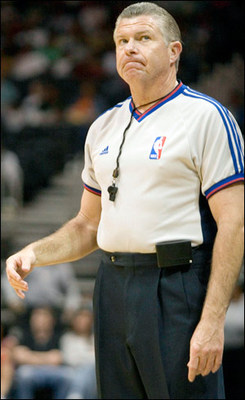 As the NBA season rapidly approaches, David Stern has a potentially huge issue facing him—his referees are not happy with their agreement and don't like any of the ones presented to them.
The antidote: replacement referees.
Are you serious? Arguably the most scrutinized refereed sport actually using replacement referees to blow the whistle for this season?
Sounds like a really bad joke.
What's sad about this is that the real refs get torn apart after like, every game, and now replacements are expected to be respected by the likes of Dwyane Wade and Kobe Bryant?
This is a disaster in waiting, and I don't know what these refs want, but the NBA better find a way to get them in those arenas because there's one thing I can tell you for sure.
When critical calls are made, the losing teams will have a field day blaming these refs, and so will the fans.
7. Prayers For USC RB Stafon Johnson's Speedy Recovery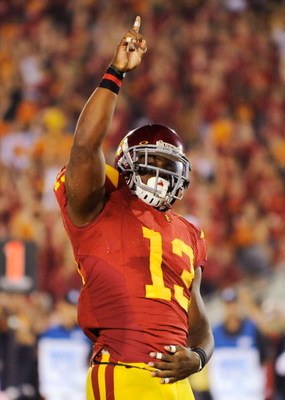 It was so sad to hear about the unfortunate tragedy that struck Stafon Johnson and nearly ended his young life.
Freak accidents are a part of life, but to nearly die from a weight crushing your larynx and neck are as scary and out of the norm as you can go.
Doctors said that Johnson's thick muscular neck and discipline as an athlete helped him to survive this horrific accident.
I'm extremely overjoyed to see that this young man's life has been saved, and that he has the opportunity to continue playing football after he heals from his injuries.
All of my prayers go out to Johnson and his family, and I pray for a speedy recovery to get him back where he loves to be—the football field.
6. Does Rasheed Wallace Have Anything Left In the Tank?
Now that the Boston Celtics have added another aging piece to their puzzle in the form of 35-year-old Rasheed Wallace, one must wonder did that move make them any better?
Kevin Garnett is returning from a knee injury that sidelined him most of last season, and that will undoubtedly help the team and add that fire they seemed to lack in his absence.
Wallace sometimes disappeared in a Pistons offense that wasn't very entertaining, and made the playoffs as an eight seed only to be on the wrong side of the LeBron James show.
If Wallace was playing to lobby for an exit from the D, his plan worked to perfection. If he is just old and starting to lose it, the Celts will have another Stephon Marbury on their hands.
In the loaded East, I don't think it will matter come June because Boston won't be there.
5. The Dallas Cowboys Stadium Is Ridiculous—Worse In a Recession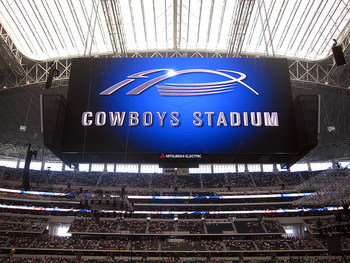 Jerry Jones must think it's the 1920s.
Hello Mr. Jones, this is not the time to be spending millions and millions of dollars on an obnoxious HD video screen.
All of the things this stadium has are nice, but unnecessary. This stadium is like when you go to that one uncle for money because you know he just doesn't hand you five dollars and smiles.
He hands you like 50 dollars and your sisters and brothers complain because you got to him first. That's what this stadium is.
It's like Jones didn't want to give the fans a token football stadium—he wanted to overdo it.
At least he succeeded in one department.
4. The New York Yankees Are Back—Look What Money Can Buy You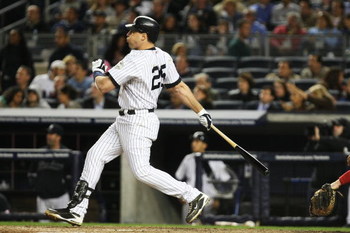 Last season, the New York Yankees missed the postseason and had to watch the underdog Tampa Bay Rays replace them in the playoffs.
You knew the Steinbrenners weren't going for that.
What we witnessed was an abundance of money put into buying as many star players as they could find, and basically the Yankees pounding the panic button.
C.C. Sabathia, A.J Burnett, and Mark Teixeira were brought in costing about a katrillion dollars, and 157 games later, the Yankees were the AL East champs again.
That sounds great, but it won't matter if the Yankees don't bring home the World Series title.
Winning pennants are enough to make the Steinbrenners smirk, but we all know championships are what makes them flash sinister smiles. And if this team doesn't win one in 2009, don't be surprised at the response.
Another spending spree.
3. Remember Blue Chips?!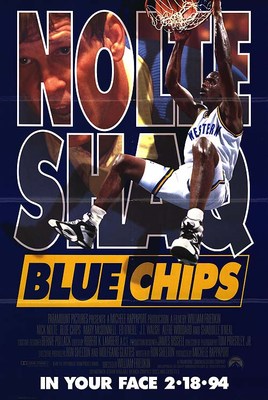 I watched this movie again recently and can't believe I forgot about how amazing this flick is!
I've been on a classic sports movie kick, and watching this one brought back so many memories.
Shaquille O'Neal as Neon Bodeaux (hands down the worst name for a character in a movie of all-time), Anfernee "Penny" Hardaway as Butch McRae (second worse name for a character in a movie of all-time), and the fake Larry Bird, Ricky Roe.
Ricky wanted a tractor for his dad and a duffel bag of money, McRae wanted a home and job for his mother, and Neon didn't want anything, but they gave him a loaded Lexus LS400.
The result? Nick Nolte's college coaching career falling apart along with his marriage to Mary McDonnell.
Seriously, do yourself a favor and order this movie from Amazon.com. You'll thank me later.
2. Mark Sanchez Is Really Throwing Me For A Loop
I can't say enough how impressive this guy has been. I said once he entered the draft that he was the most charismatic, down to earth first round choice.
He said and did all of the right things—and yes, that includes his photo shoot (hey, he's in New York; you have to appeal to the ladies.) He also just seemed to be mature beyond his wet ears.
I never expected him to start 3-0 and actually be part of the reason the team is far exceeding expectations.
Every year, a couple of teams and players surprise us, both positively and negatively. Sanchez and the Jets are a good surprise right now.
Tom Brady and the Patriots are a negative one to this point, but we all believe that will change.
Last season, it was Matt Ryan and Joe Flacco. This year, it may just be Sanchez, and I'm pulling for him because he seems like a good guy, and we don't have enough of them anymore.
Rex Ryan may be in line for COY. Well, let's not get ahead of ourselves.
1. What's Up With All of the Major NFL Injuries?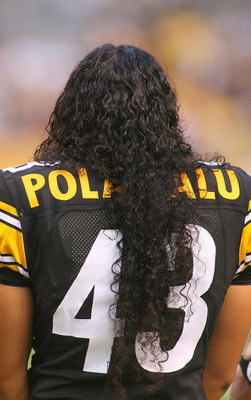 Every year, there are major injuries in the NFL. But this season seems to be shaping up to be one of the worst.
It seems that starters are being hurt on every play, leaving voids at their positions.
With all of the talent coming into the NFL, it seems as though players should be able to fill in pretty well when starters go down, but that's not happening.
Here is a short list of injuries currently affecting teams:
Troy Polamalu, Albert Haynesworth, Bob Sanders (as usual), Aaron Ross, Dwight Freeney, Donovan McNabb, Wes Welker, Matt Hasselbeck, Frank Gore, Felix Jones, Marion Barber, Chad Pennington, the whole Bills defense (Paul Posluszny, Leodis McKelvin, Donte Whitner and Terrence McGee.)
All I can say is "watch out."
Now my brain is a little more free of clutter. That gives me more room to think about_______________(insert thought here).
Keep Reading

New York Yankees: Like this team?