7 Players That Have Disappointed So Far in the NFL.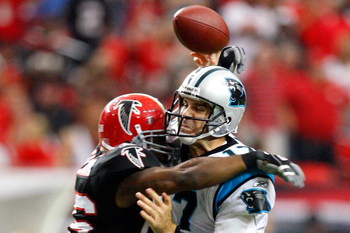 It's three weeks into the season and three games under every team's belt.
There have been players that have shined (Drew Brees), players who have stepped up (Jericho Cotchery) and players that have disappointed.
Here is a look at the players who have not lived up to expectations so far this season.
Kurt Warner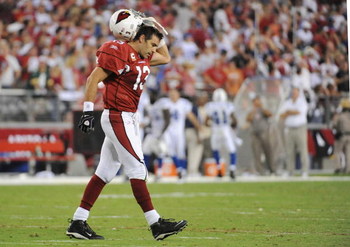 After three games, it looks like the Cardinals magical run to the playoffs last season was just a mirage. They got hot when they needed to. Plain and simple.
The once potent offense of the Cardinals is sputtering like a clunker. No running game. No up front blocking. No deep balls.
Warner — who had passer ratings of 67.2 and 67.1 and was sacked seven times in the two losses — underwent offseason hip surgery. I think a healthy hip wouldn't have mattered on Sunday.
They're lacking the deep threat this season with Warner only completing one pass for more than 30 yards. Last season, he only had two games where he didn't complete a pass longer than 30 yards.
Take away the Jacksonville win and as a team, they look horrible. The offensive line isn't blocking. The defense is giving up big plays and Warner is looking his age thus far.
Matt Leinart should start warming up cause he might get his chance to prove he's not a bust in this league.
Terrell Owens
Right now, it's hard to watch the Buffalo Bills on offense. I'd rather watch his badly acted reality show than their offense. At least the show has an occasional hot model. There's nothing hot about Buffalo.
Their return on investment is looking like a Bernie Madoff investment. A total scam.
As we know now, T.O. didn't have a single catch in Sunday's game. Some passes were off target. Others he didn't run a good route. One ball hit his hand but he couldn't pull it in.
So far he has 5 catches for 98 yards and one touchdown in three games.
In comparison, 30 tight ends have more catches than him and 12 of them have scored 2 touchdowns.
Buffalo and Dick Jauron were probably one of the worst teams T.O could go to get a lot of touchdowns and wins. Also remember they fired their offensive coordinator right before the season started.
Finally, kudos to Rodney Harrison for calling T.O. a "clown" on Sunday night.
Steve Slaton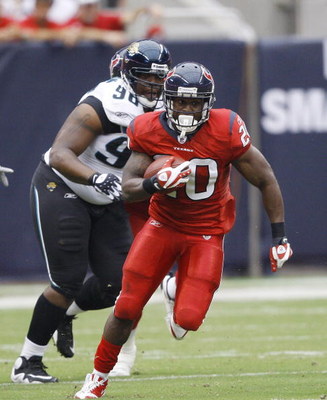 What happened to this guy? He busted onto the scene last season and rushed for 1,282 yards and 9 touchdowns with a 4.8 yard per carry average. He also caught 50 balls for a 7.5 yards per catch average.
After three games now, he has 127 yards rushing and zero touchdowns. He's averaging a measly 3.3 yards per carry. He's had problem with fumble this season.
Is his confidence gone? He improved last week against Jacksonville rushing for 76 yards but for a guy who was drafted in the first round in fantasy drafts, you'd expect a whole lot more from him.
Matt Cassel
Is this a case of big contract turning into big bust the follow season? Or a good player going to a bad team?
The Chief are bad. Really bad. They lost to the Raiders...at home.
I remember when Arrow Head stadium was one of the best home field advantages. Now it's an easy win for the opposition.
So the whole situation cannot be rested on Matt Cassel. However KC doesn't seem to be using him too much.
In last Sunday's game against the Eagles, he just threw 18 passes. He threw just 8 times in the second half. Maybe Todd Haley had no confidence in the passing attack so he called for more running plays. Probably to run the clock faster.
He's not getting much time to throw but for a guy who signed a six-year, $63 million contract that includes $28 million in guaranteed money, and $40.5 million in total compensation in the first three seasons, you expect a whole lot more.
Jake Delhomme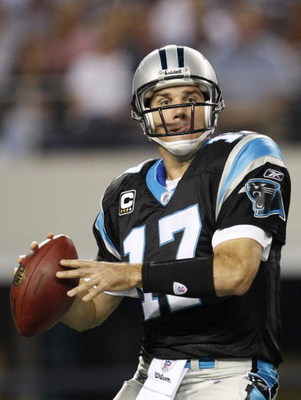 Is Delhomme French for interceptions?
He sure does have a lot of them. Seven to be exact in three games to go with an 0-3 record.
After a week one loss to the Eagles, Steve Smith said to Delhomme, "I never liked you as a quarterback." He might as well called him a clown.
His quarterback rating this season is 54.3, with only Oakland's JaMarcus Russell (39.8) worse among starters. That's like sitting at the kids table.
Don't forget the big contract he signed this offseason. On April 23, 2009, The Panthers signed Delhomme to a 5-year extension worth $42.5 million, with a $20 million guarantee, putting him under contract through 2014.
Will he even be on the team in 2010?
He'll probably be the starter the rest of this season because they have a career backup quarterback, A.J. Feely and untested Matt Moore.
With continued play like the first three, he might be an expensive clipboard holder.
Matt Forte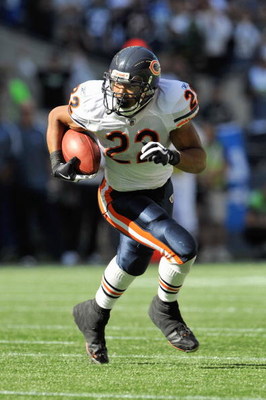 For me, this is a personal selection because I took him first in my fantasy football draft and he's kept me frustrated for three straight weeks.
As a rookie last season, he had 12 total touchdowns (8 rushing, 4 receiving). This season he has a big fat zero.
He's rushed for 55, 29, and 66 yards in three games.
Lovie said the running game is improving and the O-line is starting to come together.
A lot of people needed them to get going three weeks ago.
I'm holding out hope that Lovie is right and the Bears rushing attack with Matt Forte leading the charge, will be back.
Tom Brady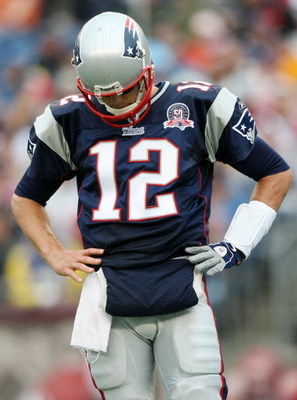 Before the Tom Brady fans jump on me, let me explain why.
The passing offense for New England isn't exactly clicking right now. If not for a Leodis McKelvin fumble in week one, New England would be 1-2 and in mini-panic mode.
Brady has looked frustrated at time. He's attempting nearly 50 passes per game. He's missing some throws he would have hit in the past.
His last full season he had 4,806 yards passing and 50 touchdown passes. He has three touchdowns and two interceptions this season.
Yes, expectations are high when your name is Tom Brady and you are the New England Patriots.
The injury to Welker has certainly affected the effectiveness of the passing game. They need him.
So I'm just saying Brady hasn't lived up to expectations so far but I'd still want him as my quarterback anytime.
Who Did I Forget? Also Honorable Mentions.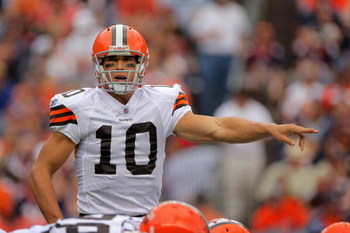 So who do you think has disappointed so far?
Who did I leave off?
Am I wrong about anyone?
Finally I have a small list of honorable mentions.
Honorable mentions go to Brady Quinn, who got his starting chance and lost it even faster.
Byron Leftwich who got another shot to start for a NFL team and now is the third string quarterback, probably forever.
JaMarcus Russel did not make the list because he was expected to do nothing this season and has done worse than expected.
Miami Dolphins and their "wildcat" offense. Not scaring anyone anymore. 0-3 record proves that.
Keep Reading