Discussions over a potential breakaway from the Champions League to form a new European Super League were reported to have taken place between officials from top Premier League sides on Tuesday, but Arsenal have since rubbished the claims made.
Alan Nixon of the Sun claimed representatives from Manchester United, Chelsea, Arsenal, Manchester City and Liverpool all met to discuss the topic in London with American billionaire Stephen Ross.
But the Gunners have released a statement suggesting the talks held were nothing to do with the formation of a Super League, per the Press Association:
This from @Arsenal on the meeting between five leading clubs in @premierleague: pic.twitter.com/Zia3gxuspZ

— PA Dugout (@PAdugout) March 2, 2016
Martyn Ziegler of the Times also clarified United's position on a potential Super League scenario:
Manchester United are understood to be strongly opposed to any breakaway from PL or CL. Story on @TimesSport shortly.

— Martyn Ziegler (@martynziegler) March 2, 2016
Nixon had written in his initial report: "Old Trafford executive vice-chairman Ed Woodward, Chelsea chairman Bruce Buck, Arsenal chief executive Ivan Gazidis, City's chief executive Ferran Soriano and Liverpool's Ian Ayre all emerged smiling and shaking hands after the clandestine meeting."
Here's a look at the story on the back page of the newspaper, where some of the figures mentioned are pictured, per Nick Sutton of BBC Radio 4:
Wednesday's Sun back page:
World Exclusive - Big Five in Super League summit#bbcpapers #tomorrowspaperstoday pic.twitter.com/amzflzk0QG

— Nick Sutton (@suttonnick) March 2, 2016
BBC Sport's Dan Roan added further weight to the reports:
Top clubs clearly worried. More TV £ = more domestic competition (eg Leicester), CL jeopardy. China threat. Change at FIFA/UEFA
Time to talk

— Dan Roan (@danroan) March 2, 2016
Also, this could all be part of a bigger bargaining play by the top clubs; for more prize £, more power at top table, & no 40-team World Cup

— Dan Roan (@danroan) March 2, 2016
Ross is the current owner of the Miami Dolphins in the NFL and was a key driving force behind the International Champions Cup being set up—a pre-season tournament which sees some of the biggest teams in the game play at a variety of different locations around the globe.
Indeed, as Arsenal alluded to in their statement, a meeting with Ross is necessary for future ICC arrangements.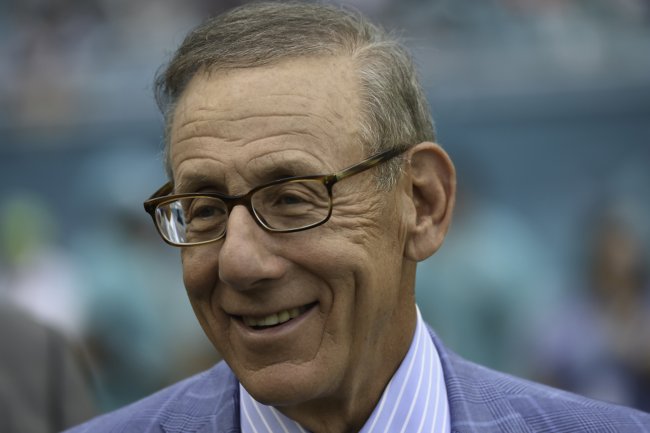 Ron Elkman/Sports Imagery/Getty Images
Nixon claimed there was an ulterior agenda, though, reporting, "the new competition would see the English elite join with top clubs round Europe and cut out the risks of them missing out on Champions League millions every season if they fail to qualify."
Such a claim left supporters of the English game a little miffed; Matt Law of the Daily Telegraph wasn't happy with the story:
Oh joy, the PL's greediest clubs react to the most exciting season in years by discussing a plan to effectively wipe out competition

— Matt Law (@Matt_Law_DT) March 2, 2016
The threat of missing out on Champions League riches is what makes the Premier League so compelling. It also offers a dream ticket to clubs like Leicester City, who are seriously threatening to oust the likes of United this season.
For a European Super League to get off the ground, the Premier League sides would have to have any alleged interest matched by clubs on the continent.
Competitively, it may be beneficial for some sides. Paris Saint-Germain, for example, are 23 points clear of their nearest challengers in France, while Juventus seem poised for their fifth successive Italian title. Bayern Munich, although chased gamely by Borussia Dortmund this term, are also well ahead of any other side in the Bundesliga.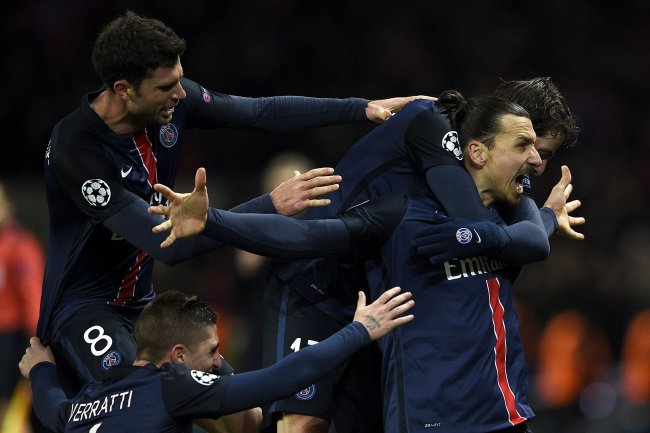 FRANCK FIFE/Getty Images
In Spain, where the gulf between the best and the rest is massive, there could be interest too. Speaking with Roan recently, Barcelona president Josep Maria Bartomeu hinted they might be keen on such a proposal, insisting some sides should be handed wild cards to guarantee them a place in the Champions League.
"Sometimes clubs have a bad season, and it is a big punishment to not play in the Champions League," said Bartomeu, per BBC Sport. "We need a stronger Champions League and more and more interest for the football fans and to make it more competitive."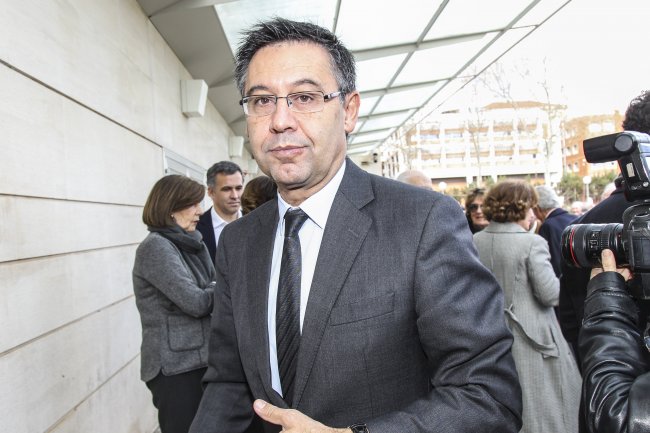 Miquel Benitez/Getty Images
Handing out wild cards wouldn't necessarily make for a competitive tournament, though. As Will Unwin of ITV Sport noted, such guarantees are essentially an exercise in determining which clubs have the most money:
A European Super League is the final level of capitalism I think football has been missing

— Will Unwin (@Will_Unwin) March 2, 2016
Would you back the idea of a European Super League?
With so much money at stake when it comes to the Champions League, not being able to tap into those resources can be harmful, meaning potential resolutions will be pondered.
But a Super League setup, where there is no threat of relegation and no incentive to progress with a substantial pay packet guaranteed, would completely dilute the sport's competitive element at what would be lauded as the highest level of club football.
The Champions League, which is the pinnacle for European teams, currently has the balance right, and it would be a huge shame to see that skewed.