Following the news that, per BBC Sport, defender John Terry will be leaving Chelsea at the end of the season, the club may reportedly be set to "make a last ditch bid to sign John Stones" on transfer deadline day, according to Dan Lucas and Luke Brown of the Telegraph.
As Lucas and Brown note, the Blues have been longtime admirers of the youngster. With 35-year-old Terry due to depart, Chelsea will undoubtedly be hoping to recruit a long-term replacement for their stalwart, and few young defenders in Europe are as highly coveted as Everton's Stones.
The 21-year-old has forged a reputation as England's top prospect at the back thanks to his comfort on the ball and ability to play it out from the back, as well as his strong defensive skills.
According to Squawka, Stones has won 62 per cent of his duels this season including 19 of 25 take-ons, as well as 28 tackles and aerial battles apiece in 21 Premier League appearances.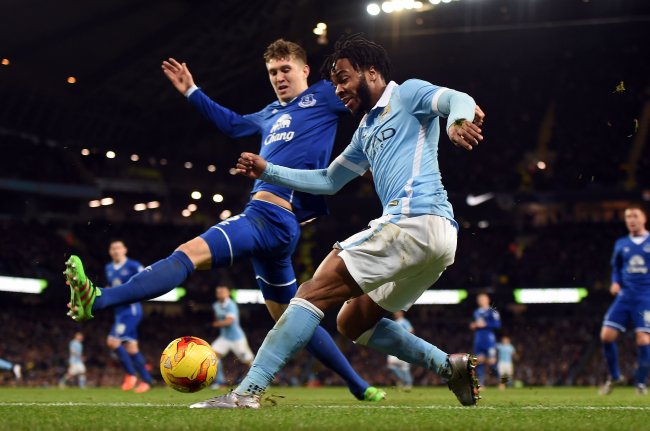 PAUL ELLIS/Getty Images
Would Stones make a good long-term replacement for Terry?
However, his adventurous and admirable style of play, coupled with his relative lack of experience, has caused the defender to make several high-profile errors.
In the Toffees' recent league match with Swansea, it was Stones' poor back-pass—following a failed attempt to dribble his way out of trouble—that led to goalkeeper Tim Howard conceding a penalty.
Samuel Luckhurst of the Manchester Evening News quipped the youngster would benefit from working under Manchester United manager Louis van Gaal and believes he has been over-hyped in the British media due to being English:
John Stones looks like he's in need of Van Gaal's management. That cavalier attitude would quickly be coached out of him.

— Samuel Luckhurst (@samuelluckhurst) January 27, 2016
@mafupower Has potential but, yeah, his nationality has seen the hype rocket.

— Samuel Luckhurst (@samuelluckhurst) January 27, 2016
Luckhurst raises a fair point, though Stones remains a highly promising talent who has the potential to be a real star in the Premier League. Former England manager Glenn Hoddle had high praise for him indeed:
Wish people would get off John Stones back can't they see he's going to be the Best Defender England have had since Bobby Moore he's Class 😎

— Glenn Hoddle (@GlennHoddle) January 27, 2016
Though Stones isn't of the same mould as natural-born-leader Terry, he could be an excellent signing for Chelsea, particularly when his experience allows him to weed out the silly mistakes he's been making.
Football writer Liam Wheeler believes Terry's announcement will spur the Blues into action:
I would be very surprised if Chelsea don't step up their pursuit of John Stones in the summer now. #cfc

— Liam Wheeler (@liamwheeler17) January 31, 2016
However, Wheeler highlights the summer as when Chelsea will renew their pursuit of him. Indeed, with very little time remaining in the January window, even a substantial bid isn't likely to be enough to prise him away from Everton, who have not only shown determination to keep him but would be left with no replacements for the second half of the season.
Expect the Blues to pursue him in a bid to replace Terry, but not until the summer, as Wheeler asserts.
Meanwhile, Javier G. Matallanas of AS reports the Blues have rejected a €45 million bid for Diego Costa from his former club Atletico Madrid.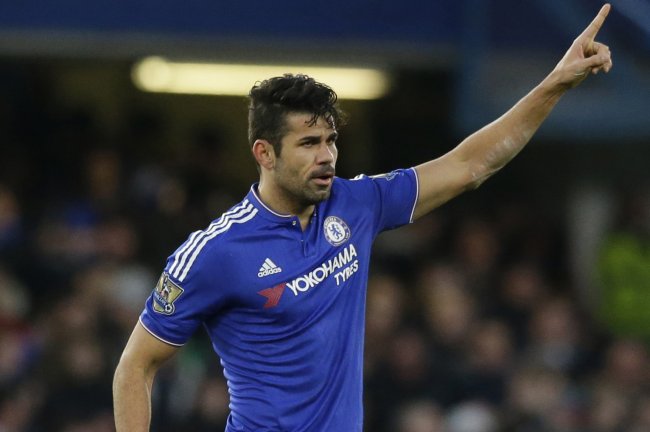 Matt Dunham/Associated Press
Matallanas notes Atleti manager Diego Simeone told chief executive Miguel Angel Gil Marin: "I want Costa back," and submitted the bid on Thursday, but the Blues are determined to keep their reinvigorated hitman.
Costa, like many of the Blues' squad, was significantly struggling under previous manager Jose Mourinho this season, but as Squawka Football and WhoScored.com demonstrate, the Spain international has enjoyed a significant resurgence in form under interim manager Guus Hiddink:
Diego Costa's five Premier League games under Guus Hiddink:

5 goals
2 assists
33.3% chance conversion rate pic.twitter.com/5wfl0yHRge

— Squawka Football (@Squawka) January 24, 2016
Diego Costa: Has been directly involved in 9 goals (6 goals, 3 assists) in his last 7 competitive appearances https://t.co/TD4PNHiSxo

— WhoScored.com (@WhoScored) January 31, 2016
Indeed, his efforts have taken his numbers up to 10 goals and six assists in all competitions this season. A player of his quality should be scoring more in 27 games, but it's a far more respectable total than the one he boasted previously.
Los Rojiblancos' interest is understandable—their total of 31 goals in 22 La Liga games is solid, but it leaves them well behind rivals Barcelona and Real Madrid on goals scored, while Costa previously enjoyed a prolific spell at the Vicente Calderon, where he scored 64 goals in 133 games.
However, Costa is answering criticism of his form—if not his attitude and aggressive style of play—and so the Blues are naturally inclined to keep him.
Atletico will need to look elsewhere for goals if they're to strengthen this January.