Former Real Madrid president Ramon Calderon has claimed the club's new manager Zinedine Zidane was second choice behind Jose Mourinho.
Zidane, a Los Blancos legend, was named as the successor to the sacked Rafael Benitez earlier in the week in an appointment that has drawn mixed reactions from Madridistas.
Speaking to the Alan Brazil Sports Breakfast Show on talkSPORT, Calderon stated the only reason the club's former midfielder has been thrust into the hotseat is because Mourinho didn't want the role:
The chosen one was Mourinho, but he decided not to come now. He didn't want to come now.

Zidane has come [in as manager] because he was here. I'm quite sure they wanted Mourinho to come now.

They think it is a risky decision to take Zidane now. I hope he can be as good a coach as he was a player, but he has been coaching a Second Division team for only a year and a half, and [before that] he was Carlo Ancelotti's assistant [at Real Madrid]—that is his only experience.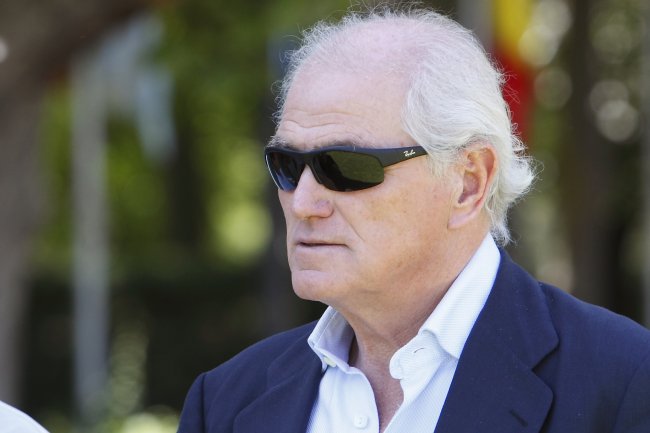 Pablo Cuadra/Getty Images
Indeed, Zidane has no experience managing at the elite level, meaning it's a major challenge for him to take over a dressing room like the one at the Santiago Bernabeu.
While his reputation as one of the finest footballers of his generation will see the players hold plenty of respect for the Frenchman, Real managers are judged by different criteria.
As noted by Bleacher Report's Karl Matchett, Benitez was given the boot despite actually doing what would usually be considered a pretty good job:
Rafa Benitez: sacked after winning 7 of his last 9 games, with a 36-11 total scoreline from those nine games, spanning 3 competitions. #RMCF

— Karl Matchett (@karlmatchett) January 5, 2016
Mourinho is a manager who enjoyed mixed experiences when he was judged under such circumstances.
The Portuguese left the Bernabeu having steered Los Blancos to a league title win and a Copa del Rey triumph, but he departed under a cloud.
Supporters were divided on his style of play, certain players—most notably legendary goalkeeper Iker Casillas—were marginalised, and the former Chelsea man infamously poked Barcelona coach Tito Vilanova in the eye among other unsavoury moments.
Here's how Mourinho compared during his time at Real Madrid with the likes of Benitez and other managers who have been given the chop, per WhoScored.com:
La Liga win ratio of Real Madrid's managers: Benitez (64.7%) Ancelotti (75.0%) Mourinho (76.3%) Pellegrini (81.6%) Ramos (70.8%)

— WhoScored.com (@WhoScored) January 4, 2016
Bleacher Report's Dean Jones took a look at what changes Zidane may look to make at the Santiago Bernabeu as he seeks to avoid a similar fate:
Mourinho would have certainly been a tempting proposition for Real, especially given he is out of work.
He was sacked at Chelsea following a disappointing start to the 2015-16 season, but his record for winning trophies—which is what Los Blancos define themselves by—is among the finest when compared to the game's other great names.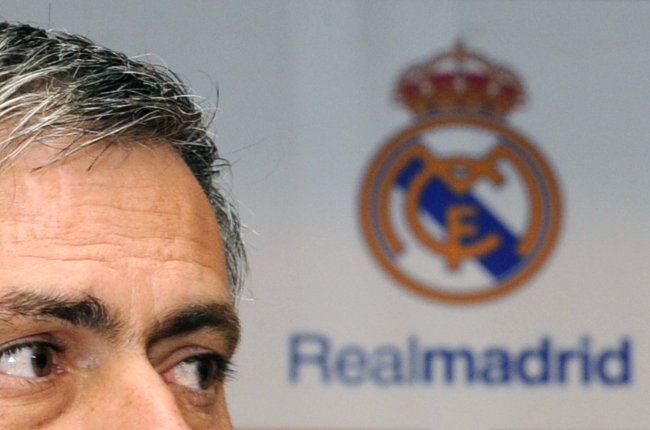 DOMINIQUE FAGET/Getty Images
As we can see here courtesy of Goal's Ben Hayward, Real's current president Florentino Perez knows that if he was to draft in the Portuguese, regardless of his flaws, silverware would almost be guaranteed:
Trophies in FP era: 6 - Del Bosque 4 - Ancelotti 3 - Mourinho 1 - Queiroz 0 - Camacho/García Remón/Luxemburgo/López Caro/Pellegrini/Benítez

— Ben Hayward (@bghayward) January 5, 2016
Would Mourinho have been a better choice than Zidane?
But it seems as though Zidane has been moulded for this role for a couple of years now.
Having first been assistant to Carlo Ancelotti and then outright in charge of the Castilla team, Perez seems to be hoping that the Frenchman can bring some overdue stability.
Mourinho, despite the usual guarantees of silverware, has proved throughout his career that's not something he adds.
There are plenty of players who remain from the Portuguese's previous spell in charge of the club and you wonder whether those who were miffed by his antics last time would be willing to work under him again. At this juncture, Real could probably do without the hassle.