The 10 Things We Know After Week 2 in the NFL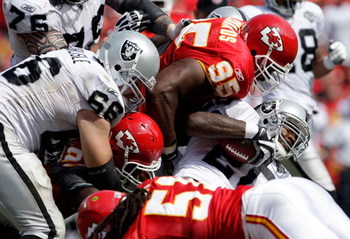 It has been an exciting first two weeks of football season in the NFL. Many teams have had dominating games, while others have kept fans on the edge of their seats.
Some teams are off to a great start at 2-0, most teams are 1-1, and a few are even winless. So, what do we know after week 2?
Weeks 1 and 2 have answered some questions about certain teams. Have injuries affected some teams too much? Will the 2-0 teams make the playoffs?
Here are 10 things we know after week 2 in the National Football League.
1. The Detroit Lions Still Cannot Win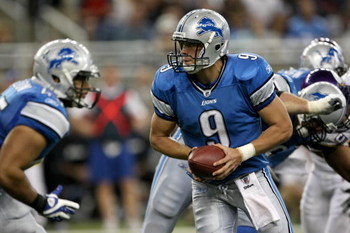 Dating all the way back to the 2007 season, the Detroit Lions have lost their last 19 straight games. They spent a lot of money on QB Matthew Stafford with the hopes of picking up their offense.
Stafford went 18 for 30 for 152 yards. He had one touchdown and two interceptions. This shows Stafford is as comfortable as a rookie on a losing team can be, but he is still learning.
As Stafford learns the offense and the pace of the NFL, the Lions are still looking for their first win. They face the Washington Redskins at home in Week 3.
2. The Pre-season Means Little For the Regular Season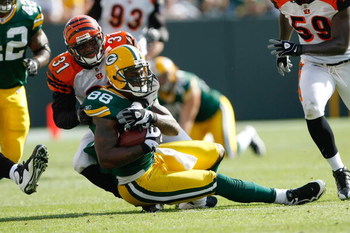 The Green Bay Packers were arguably the most dominant team in the pre-season. Their offense looked great and they were really clicking.
Flash forward to Weeks 1 and 2. They look awful. The offense is off and their kicker cannot hit a field goal.
Miami went 4-0 in the preseason. They are now 0-2 after losing to Atlanta and Indianapolis. They had a chance against Indy, but Chad Pennington threw an interception to seal their fate.
Seattle went 4-0 in the preseason. They now sit at 1-1 after losing to San Francisco. They may have lost Matt Hasselbeck for some time to a rib injury as well.
3. Philadelphia Will Not Win Without Donovan McNabb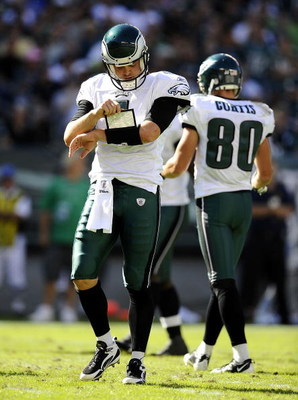 No, they may win a game or two without McNabb, but it will be a struggle. In what should have been a shootout against New Orleans, the Eagles lost 48-22.
The Saints have a great offense, but still have holes in their defense. This game could have been much closer.

Kevin Kolb did not do terrible, going 31 for 51 with two touchdowns and three interceptions. The interceptions would not have been thrown by McNabb and really hurt the Eagles.
4. It is Still Early in the Season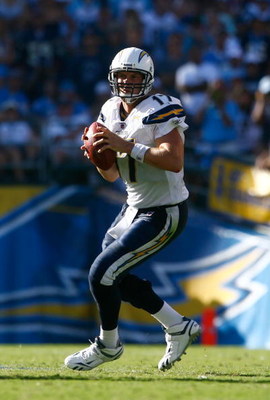 "Super Bowl Contenders" are 1-1. Not everyone picked all these teams for the playoffs, but these teams were high on the experts' lists.
Green Bay lost to Cincinnati at home.
Pittsburgh lost a tough game to Chicago.
New England lost a heartbreaker to the New York Jets.
San Diego did not have the offense to overcome Baltimore's defense.
Dallas had their christening home game ruined by the Giants.
Arizona dominated Jacksonville after losing to a much-improved San Francisco team.
Just because these teams are 1-1 does not mean they won't bounce back and make the playoffs. There are 15 weeks to go.
5. 2-0 Does Not Mean Playoffs
Going with the earlier slide, it is still early in the season. 2-0 does not mean these teams are playoff bound. No, that is not saying that some of these teams will not make the playoffs.
Here are all the 2-0 teams: Denver, New York Jets, New York Giants, Baltimore, Indianapolis, Atlanta, New Orleans, Minnesota, and San Francisco.
Remember, it is still early and there is a lot of football to play.
6. How to Beat the New England Patriots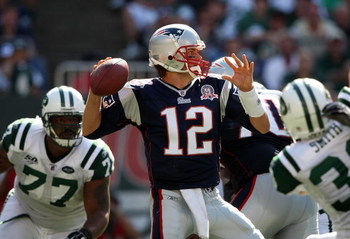 The New York Giants showed the world how to beat New England in Super Bowl XLII. The exposed a game plan for others to follow in the upcoming years.
Even with Tom Brady back and healthy, the Patriots will continue to struggle this year. Teams need to bring pressure and take away the running game.
The New York Jets constantly brought pressure and blitzes to force Brady to throw the ball quickly. This led to sacks, incompletions, and interceptions.
Taking away the run helped as well, as a team that is one-dimensional will struggle.
7. Brett Favre and Adrian Peterson are a Dangerous Combination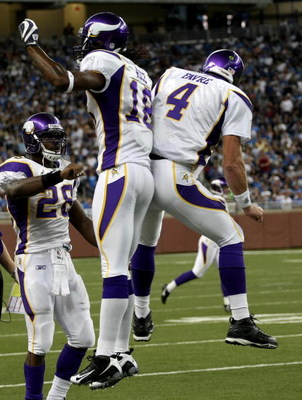 Brett Favre struggles when he has to carry the team, force throws, and throw 40+ times per game. With Adrian Peterson in the backfield, he has none of that on Minnesota.
Favre does not need to be the leader. He can sit back and wait for when he is needed. This will help keep him stronger longer in to the season.
All Peterson has needed is a good passer. With future Hall of Famer Favre, he now has that this year. This team is officially dangerous.
8. Any Amount of Time is Enough for the Manning Brothers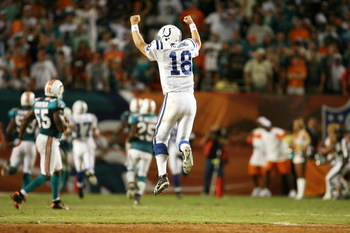 Eli Manning spoiled the Dallas party on Sunday night. With less than 3 1/2 minutes to go, Eli drove his team 64 yards for the game-winning field goal. Eli went 7 of 9 on that drive.
The next night, Peyton Manning and the Colts went down 3 points with less than four minutes to play. Peyton needed less than 40 seconds to put his team back on top.
Peyton topped off his night with a 48-yard game winning touchdown pass to Pierre Garcon.
9. Baltimore's Defense Still Has it
Ray Lewis stuffed Darren Sproles on 4th and 2 from the 15 to stop the San Diego Chargers from attempting a comeback. The Ravens were up four, so San Diego needed to score a touchdown.
They went for it on fourth and 2. Ray Lewis was in the backfield almost faster than Sproles got the ball. He stuffed Sproles for a loss on the play.
The rest of the game, the Ravens had two interceptions and a forced fumble.
10. There Are A Lot of Exciting Matchups for Week Three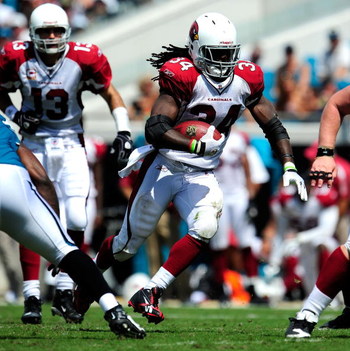 Sunday Night features two prolific offenses. Peyton Manning and the Indianapolis Colts head to the Valley to face Kurt Warner and the Arizona Cardinals. Look for a high-scoring affair.
Monday Night has Dallas looking for revenge and their first win in their new stadium. Dallas hosts the Carolina Panthers on MNF.
San Francisco travels to Minnesota. Both teams are 2-0 and on top of their respective divisions.
Pittsburgh heads to Cincinnati for an interdivision rivalry game. Pittsburgh is coming off a horrible loss, while Cincinnati is coming off a great win. Will Cincinnati keep it going or will Pittsburgh avenge last week?
Denver goes to the Black Hole to face Oakland. This game will prove which team is for real. Denver had a lucky bounce against Cincinnati and dominated Cleveland. Oakland should have beat San Diego and had a decent win at Kansas City.
Keep Reading

Green Bay Packers: Like this team?