If the Shoe Fits: Previewing MLB's 2010 Free Agent Class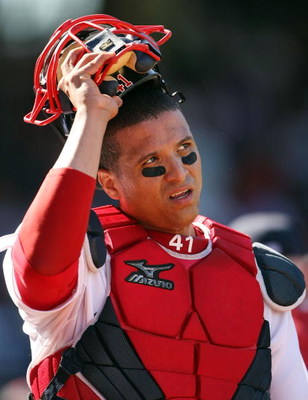 We're just about two weeks ahead of the 2009 Playoffs, and for any teams that do not have postseason play in their sights, the free agent frenzy is about to begin.
Who are some of the potential marquee free agents looking to make it big in 2010? What players might fit the best for which team(s)?
It's time to take a look into the upcoming Free Agent Frenzy period.
More Delgado?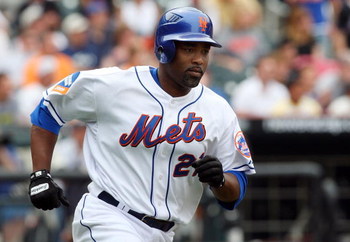 Some thought that Carlos Delgado's days as a Met were over at the end of the 2008 season. But the team exercised their $12 million option and brought him back for 2009.
However, a hip injury that ended his season in early May has many more wondering if he'll be back next season (and not just with the Mets).
If he is able to shake this injury during the offseason, he could come as somewhat of a bargain for some teams. He is still very capable of hitting 25 to 30 homers and provides invaluable leadership qualities.
His best fit would be back in the American League, where he can be a designated hitter. Teams like the Tampa Bay Rays, Chicago White Sox, and the Detroit Tigers come to mind as clubs that could use a left-handed power bat—one that could be had for a cheap one-year contract.
Of course, one can never rule out the Mets as a potential suitor.
Chone Will Shine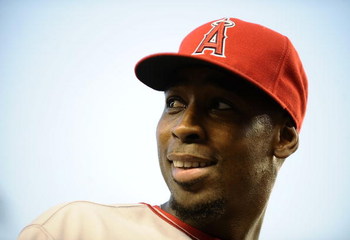 Chone Figgins is a guy who has never made more than $5.8 million in a single season. Yet he has a career batting average close to .300 and hasn't stolen fewer than 34 bases since 2003.
He can play all over the field—first base, pitcher, and catcher are the only positions he has not experienced on the diamond.
There are a number of teams that could be looking for a slick-fielding leadoff hitter. Both Chicago teams have been rumored as having serious interest in Figgins. Another team that could use his services is the Florida Marlins.
Way of the Bay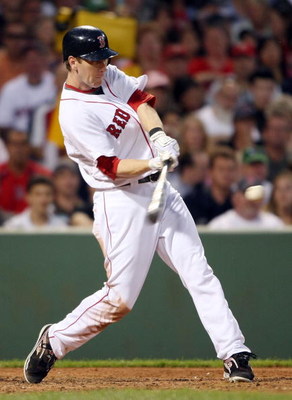 Jason Bay could be the big winner this season. He's enjoying a career year—which is saying a lot considering he's already surpassed 30 home runs three times in his career.
Taking over for Manny Ramirez in Boston's left field, Bay has shown a new level of maturity and skill. However, he will command top dollar—perhaps in the $90 million range. That price range will limit the teams that will pursue the powerful young outfielder.
The Mets, Red Sox, and Yankees will of course be major players in the Bay sweepstakes. The San Francisco Giants could also be a dark horse team this winter, as their offensive woes in 2009 may have cost them a postseason berth.
Call to Arms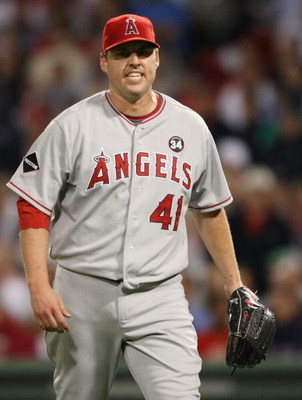 There are a number of big-time pitchers that have the potential to become free agents at the end of the year.
One of those pitchers is right-hander John Lackey. Lackey has been a workhorse over the past few seasons and should earn a pretty nice contract. Something like a four-year, $30 million deal isn't all too far-fetched.
Lefty Rich Harden is a head scratcher. This guy has all the talent in the world. He has the stuff to be a bona fide ace. But he has a long history of injury problems and has not been able to stay on the mound for any extensive time. He has yet to reach 200 innings in any season of his career.
The Phillies picked up lefty Cliff Lee at the non-waiver trade deadline and now hold an $8 million option on him. Given his time in Philadelphia thus far, it appears he could receive a multi-year contract and would be a nice piece for any rotation.
The New York Mets are in dire need of a No. 2 starter to go behind Johan Santana, and any one of these arms would solidify that position. The Marlins could use a legitimate ace on their staff as well. One would have to imagine that the Texas Rangers will also be in the market for some starting pitching.
A Webb of Pitches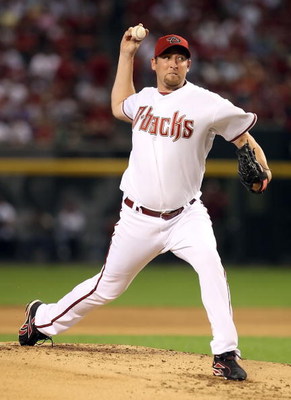 Perhaps the most intriguing name out there could be Brandon Webb. The Diamondbacks currently hold an $8.5 million option on the right-hander and really control his destiny.
Webb pitched all of four innings in 2009, but if he's ready to start 2010, he could be a big pickup for a team (should the D-Backs let him go).
Shopping at V-Mart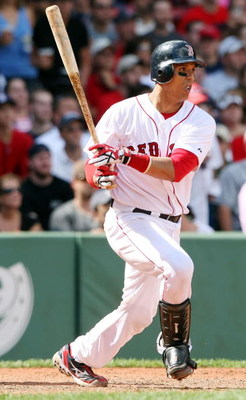 Victor Martinez may be the most valuable free agent this winter. The Boston Red Sox swung a deal to acquire the switch-hitting catcher/first baseman from the Cleveland Indians. Now, they have a $7 million club option on V-Mart.
This guy has all the tools. He's 31 years old and has tremendous pop in his bat.
Once again, the Mets certainly have a spot for him in their lineup—it's just a matter of whether or not they have the funds to spend.
Keep Reading