This is Your Game on Drugs: The 10 Dumbest Potheads in Sports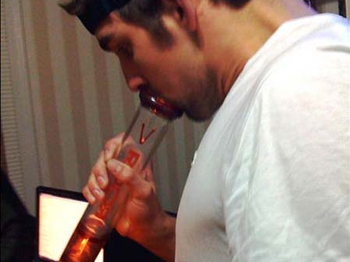 On 4/20, pot takes center stage and there are few people in this world who love marijuana more than athletes.
Think about it - tons of money, plenty of time on your hands, and a culture that supplies you with smoking buddies from your teammates to your entourage. Really, do they even have a chance?
However, potheads don't really have the reputation of being the smartest guys on earth, so where do the dumbest ones in history stand when it comes to other athletes who have indulged in alternative lifestyles, specifically that of the stinky green kind?
Take a look at The 10 Dumbest Potheads in Sports and judge for yourself.
No. 10: Michael Beasley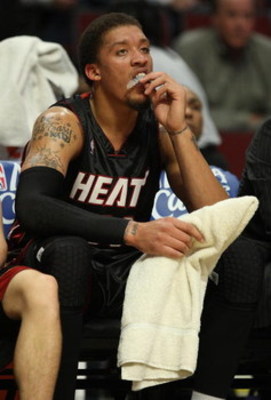 Beasley checked into rehab after posting a picture of his new back tattoo on the internet, only to reveal a bag in the background that looked suspiciously like drugs. Twitter and drugs are not a good combination.
This wasn't Beasley's first time in trouble with drugs. He was involved when Mario Chalmers and Darryl Arther were busted for pot at the Rookie Transition Program—the very same program that is supposed to help athletes learn how to stay away from drugs.
I'm going to go out on a limb and say that didn't work out so well.
No. 9: The 2010 NFL Draft Class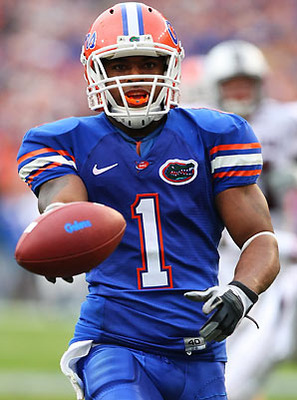 According to scouts and coaches, marijuana use among the 2010 NFL Draft class has become so prevalent that it has become an "epidemic."
It used to be that when players admitted to smoking pot, their draft stock dropped. Now it hardly registers a blip on their radar. Percy Harvin smoked pot the day before his workout last year. They don't even care any more.
Still, if so many players coming into the draft are toking up that it's being referred to as an epidemic, how stupid do all these guys have to be? With a multi-million dollar payday coming their way, they couldn't just lay off the cush?
No. 8: Corie Blount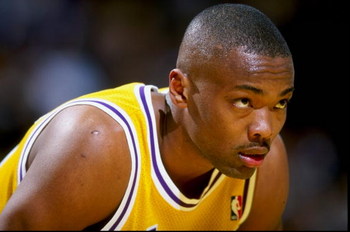 This NBA veteran really didn't have much of a chance. When your last name is pronounced "blunt," the odds are stacked against you that you're going to smoke weed at some point in your life.
Ol' Corie didn't just smoke it, though. Police intercepted 11 pounds being delivered to his house and found another 18 upon searching his house. Blount contended that it was for his personal use and for his friends.
The judge, however, didn't exactly believe him. "Cheech and Chong would have a hard time smoking that much," said Judge Craig Hedric.
When the judge is busting out Cheech and Chong jokes at your marijuana trial, you know you're in trouble.
No. 7: Ross Rebagliati
Michael Phelps may have gotten all the press lately, but at least Phelps waited until way after the Olympics to light up.
Ross Rebagliati, the Canadian gold medal-winning snowboarder, was stripped of his gold when he tested positive for marijuana.
Rebagliati claimed that he hasn't smoked any, he was just around it a lot, which is right on par with saying that he was holding it for a friend...in his lungs.
Eventually, he did get his gold medal back. The Olympic committee correctly came to their senses in determining that pot was not a performance-enhancing drug. Well, maybe for HALO, but not much else.
No. 6: Damon Stoudamire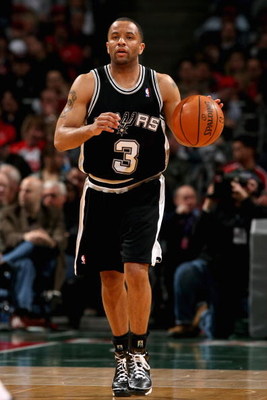 Even dumber than Michael Vick was Damon Stoudamire. Mighty Mouse tried to get through airport security with an ounce on him. He thought it would be a smart idea to wrap it in tinfoil.
Who knew that tinfoil would set off the metal detector?
No. 5: Michael Phelps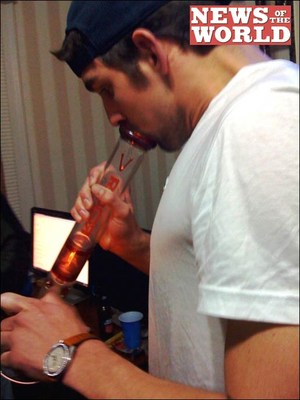 When you're an Olympic superstar and you decide to go with a Frosted Flakes endorsement instead of a Wheaties one, I think that's a pretty good sign that you might be dealing with a pothead.
Phelps certainly didn't seem too concerned with the camera right beside him. Of course, at this point, I think he was more concerned with trying not to cough up a lung and look like an amateur.
Although, as Bill Simmons pointed out, it's Michael Phelps. He's legendary for his lung capacity. For all we know, that could have been the most epic bong hit of all time.
As an added bonus to the Phelps saga, check out the awesome SNL clip below.
No. 4: Michael Vick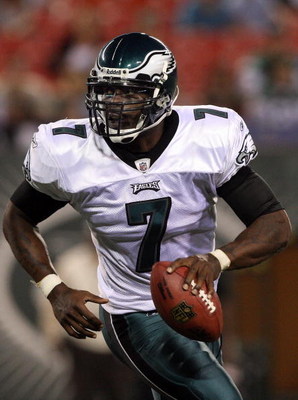 Because of that whole dog-fighting thing, people gloss over the fact that Michael Vick was an idiot in a completely different way. Back in 2007, Vick tried to bring a water bottle on an airplane, only that water bottle had a secret compartment that contained traces of marijuana.
I mean, come on. If you're going to try and sneak a fast one past people, it's probably not in your best interest to have that be at an airport. I hear those guys are a little touchy about secret compartments and stuff.
In an unrelated story, Vick was also flabbergasted when he was unable to bring his Glock on the plane as well.
No. 3: Josh Howard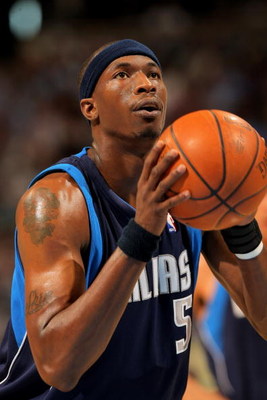 I get it, athletes love the reefer. But it's an unspoken thing. They pretend not to, and we as fans pretend not to notice.
Josh Howard didn't get that whole "Don't Ask, Don't Tell" memo. He went on Michael Irving's radio show and openly admitted smoking pot in the offseason. He also said he "probably" wouldn't smoke it during the season, even if it wasn't already banned.
It's been said that Josh Howard is good at a lot of things, but not great at one thing. You think a lack of motivation and a love for Funyuns might have something to do with that?
No. 2: Ricky Williams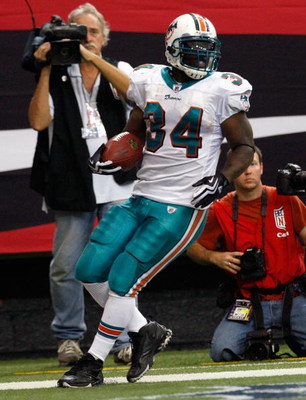 Ricky Williams is one of the oddest stories in football. The man was so talented that Mike Ditka and the Saints give up every single one of their draft picks—plus two the next year—to draft him in 1999.
Sadly, Ricky underperformed, was traded to the Dolphins, then proceeded to lead the league in rushing with 1,853 yards. Two seasons later, he tested positive for marijuana and is so embarrassed that he retires from football.
After a one-year break, he returned, played a year, then tested positive for a different drug and was suspended for a year.
Finally, Ricky returned yet again, supposedly clean. I personally think it's only a matter of time until he goes running back to Mary Jane.
I mean, the man named one of his sons "Blaze." That is a guy who loves pot.
No. 1: Nate Newton
The six-time Pro-Bowler was just a couple of years removed from the NFL when he was caught with 213 pounds of marijuana in his white van—213 pounds! That would have gotten my college roommate high for at least three days.
Somehow he was stupid enough to be at it again just five short weeks later, when he was pulled over on the highway with 175 more pounds of pot in his van.
That's almost 400 pounds of weed. That's an entire ganja Nate Newton!
Keep Reading