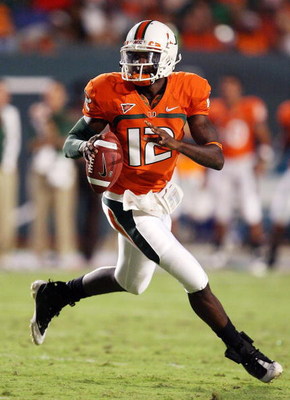 As teams are settling and starting to establish their identities, hype and hope are slowly being flushed down the toilet.
These players have gone under the radar, they are underclassmen, they are inexperienced, they may not have a great rating from EA Sports, nor did they crack the starting lineup on opening day.
However they are taking advantage of their opportunities nearly a month into the season.
There's No Place like Home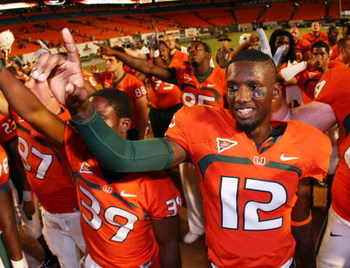 Miami native Jacory Harris is bringing "THA U" back into relevance.
Harris has completed 70% of his passes for 656 yards and 5 tds, while Miami has defeated rival Florida State and a good Georgia Tech team.
His next 2 games are at Virginia Tech then home against OU, so expect to hear his name called over the next few weeks.
Speed kills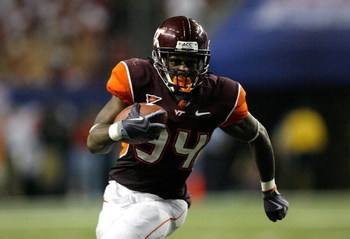 When Darren Evans went down with a season ending injury, Blacksburg never thought that Freshman RB Ryan Williams has piled up 420 yards of total offense in three games.
Defensive coordinators are now watching every second of film they can find in this kid.
Money in the Bank
Its safe to say that Houston Coach Kevin Sumlin will garner some serious consideration for coaching vacancies across the country.
After running over Boone Picken University, Sumlin and Qb Case Keenum are making a name for themselves.
I hope he has a good agent, because the man is gonna get paid.
Greg Who?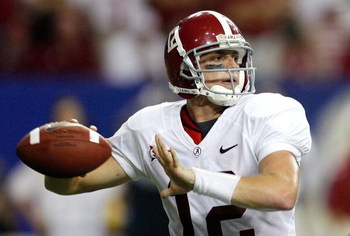 Nobody has received less press than Greg Mac.
In high school Greg played behind Chase Daniel, then led Southlake Carroll HS to another state championship.
Now that he has the opportunity to shine at Bama, people are wondering why John Parker Wilson ever had control of the offense in the first place.
Daddy's Boy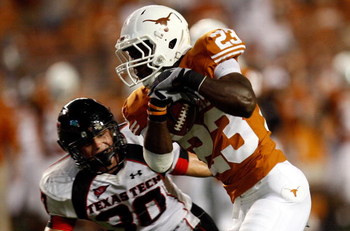 It seems Texas has found their guy in Freshman (RS) Tre Newton, son of Dallas Cowboys great Nate Newton.
Unlike Dad, Tre totes the rock.
Saturday against Texas Tech, Kirk Herbstreit though Newton was similar to a #22 that graduated from Florida and had a career as a Dallas Cowboy - very high regards.
We Just Reload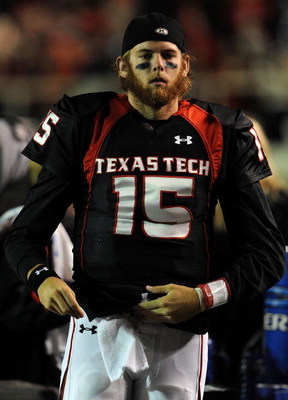 America - meet Taylor Potts.
At 6'5 225 lbs with a "laser, rocket arm," he is the heir apparent to the cadillac offense in Lubbock, Texas.
He made his first career road start before 103,000 fans at #2 Texas this weekend.
1250 yards and 14 total td's for a good Texas Tech team has Taylor Potts and several other skill position players flying under many teams radars....for now.
Jahvid BeAst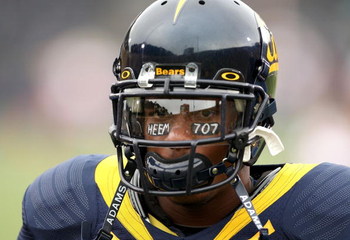 The Cal TB from the 707 should permanently change his name from Jahvid Best to Jahvid Beast.
Cal doesn't get tons of coverage, being from the West Coast, so make a point to see them play.
BeAst is currently a Heisman frontrunner.
Air assault
The Noles have clearly rebounded after losing to Miami.
QB Christian Ponder is gonna make things interesting as this FSU team continues to grow more and more confident after embarassing BYU at home.
Private Stache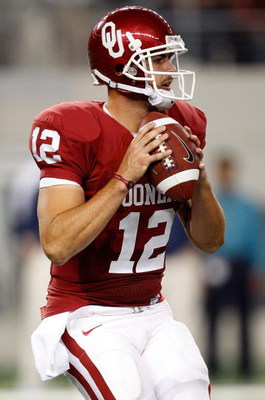 Nobody knows when and if Sam Bradford will return to OU, but we do know one thing - Landry Jones is capable.
Jones will hold court until Sam gets back, hopefully by October 3rd for a bout at up and coming Miami.
Thanks Dad!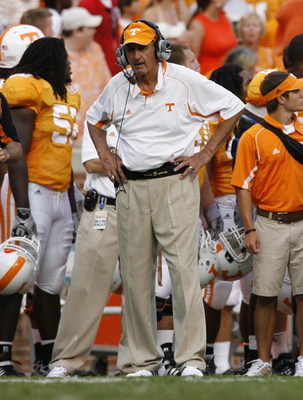 While Tennessee Head Coach Lane Kiffin is popping off to the press, his father and Tennessee defensive coordinator Monte Kiffin is making an average Tennessee team worth watching.
Past and Present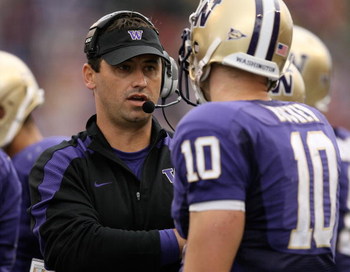 Former USC Offensive Coordinator (and former QB), and current apprentice QB Jake Locker, have made serious waves early in the season.
We Just Reload Part Deux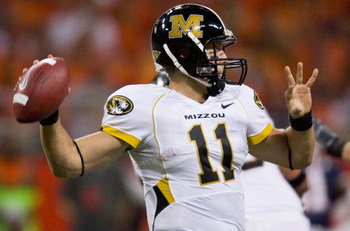 FYI - The Big 12 has more Qb Talent than the SEC has speed.
Blaine Gabbert has made Chase Daniel (and Warren Buffett) a mere afterthought in Columbia.
The Sophomore Gabbert has thrown for 747 yards 8 tds and no ints in his first season at Q.
Keep Reading

Texas Longhorns Football: Like this team?