NBA Off-Season 2010: Who Is Prepared?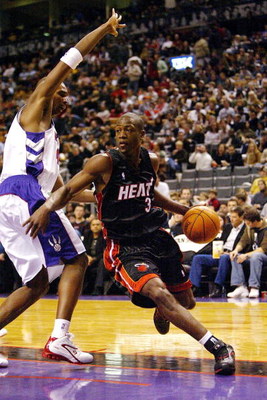 We all know the Knicks are really preparing themselves for 2010. Some other teams have been making the proper preparations for the big free agent season next summer, which includes names like LeBron James, Dwayne Wade, and Chris Bosh.
Out of the well-prepared teams, this is a general outlook at those teams and the players they could select.
New York Knicks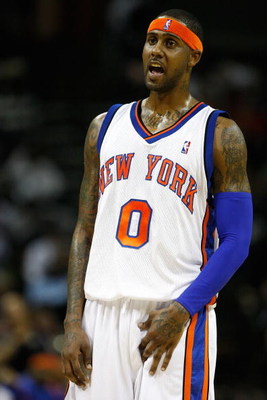 Players with contracts through 2010: Toney Douglas, Jordan Hill, and Jared Jeffries.
The Knicks are the big team to talk about in 2010. They have only three players that will be under contract during that summer, and are expected to release nearly every other player at that time.
New York has the market appeal, the high salary promise, and the ideal location at NYC. Why couldn't the Knicks sign a team of five All-Stars?
Minnesota Timberwolves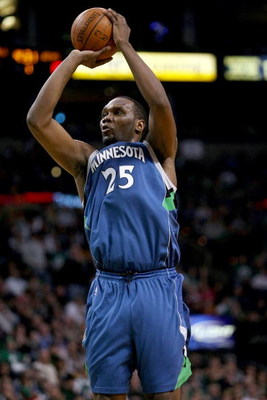 Players with contracts through 2010: Wayne Ellington, Jonny Flynn, Ryan Gomes, Ryan Hollins, Al Jefferson, and Ramon Sessions.
True, the Timberwolves don't have the best salary cap space for 2010 out of the rest of the league, but Minnesota seems like they'll be cutting the crap after 2010, with only the core of their young roster remaining.
True, they'll need to re-sign Love and Brewer (if they want Corey after 09-10), but the Wolves won't have any contract headaches to deal with a year from now.
New Jersey Nets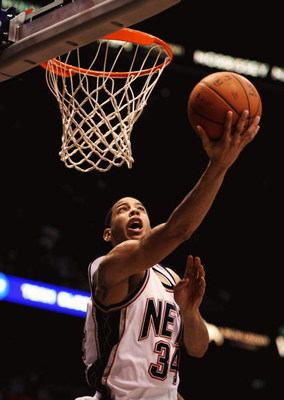 Players with contracts through 2010: Keyon Dooling, Devin Harris, Eduardo Najera, and Terrence Williams.
The Nets are setting themselves up to either re-sign the young players they've acquired recently (Lopez, Jianlian, Lee) or could be making room for LeBron, at which point the Nets will try to make their push toward heading to Brooklyn to play for good.
It could go either way, but either way, the Nets have money to burn in the off-season.
Chicago Bulls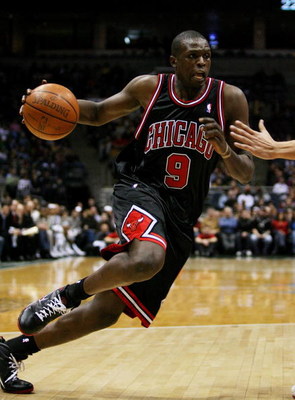 Players with contracts through 2010: Luol Deng, Taj Gibson, Kirk Hinrich, James Johnson, and John Salmons.
Like the Wolves, the Bulls are really only keeping their core players in the lineup through 2010. Now they should probably resign Derrick Rose, Tyrus Thomas, and Joakim Noah, but that shouldn't be too expensive or hard to do. But the large contracts of Brad Miller and Jerome James, alongside many others, which will give the Bulls significant cap room to sign a certain Dwayne Wade maybe....
Philadelphia 76ers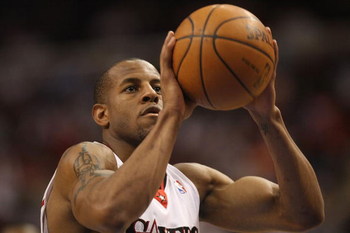 Players with contracts through 2010: Elton Brand, Samuel Dalembert, Willie Green, Jrue Holiday, Andre Iguodala, and Lou Williams.
Now, those players are paid a significant amount of money, and their are only six of them. Now the system is complicated, but Philadelphia should be pretty well set to make some moves in 2010.
Point Guard appeal will definitely be a big one as the 76ers crave one. A playoff team from this past season will have a lot of directions that it can go in next July.
Big Free Agents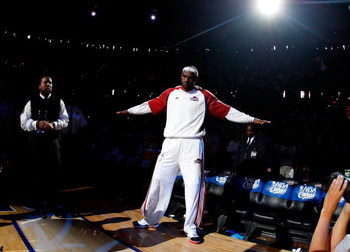 The Biggest Free Agents available in 2010:
LeBron James
Dwyane Wade
Tracy McGrady
Amar'e Stoudamire
Chris Bosh
Carlos Boozer
Ray Allen
Joe Johnson
Dirk Nowitzki
Yao Ming
Allen Iverson
Paul Pierce
I must mention that some of these are Player Options, Early Termination Options, and Team Options, but they would all be UNrestricted free agents in the next summer.
Also Impact Full Free Agents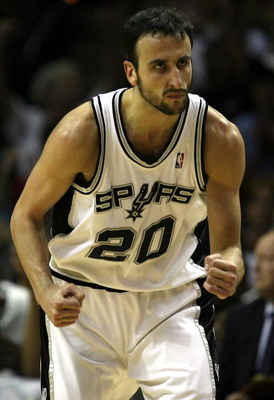 Not exactly the biggest names in basketball, but these players could still have an impact, and are all free agents:
Tyson Chandler
John Salmons
Leon Powe
Shaq
Josh Howard
Kenyon Martin
Chris Wilcox
Kelenna Azubuike
Marcus Camby
Craig Smith
Sebastian Telfair
Quentin Richardson
Udonis Haslem
Michael Redd
Rafer Alston
Peja Stojakovic
Al Harrington
Larry Hughes
Chris Duhon
Shaun Livingston
Channing Frye
Travis Outlaw
Manu Ginobili
Roger Mason Jr.
Mike Miller
Brendan Haywood
Restricted Free Agents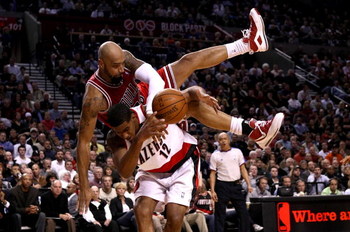 Restricted Free Agents are basically like the free agents with an asterisk, but they are still worth mentioning:
Josh Childress
Rajon Rondo
Luis Scola
Anthony Morrow
Will Bynum
Adam Morrison
Jordan Farmar
Rudy Gay
Mario Chalmers
Thabo Sefolosha
LaMarcus Aldridge
Sergio Rodriguez
Ronnie Brewer
Randy Foye
I would also like to mention at this time how Kobe Bryant could be a free agent in 2010, because his contract has a player option for next season.
It's a stretch, and therefore it isn't mentioned earlier in the article, but it's still relevant.
And as far as the picture, Drew Gooden is not a free agent, but LaMarcus Aldridge is, and I just really liked that picture...
To Conclude...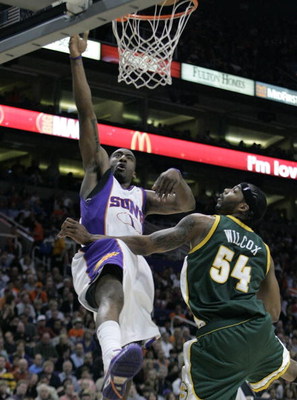 Those are the teams most equipped to make big moves next summer. Not all of them will pick up on all of the opportunities, but they all have the money and the opportunity to pick up the biggest names in basketball.
The league may look like a fantasy draft next season.
But we'll just have to wait and see.
Keep Reading

Minnesota Timberwolves: Like this team?